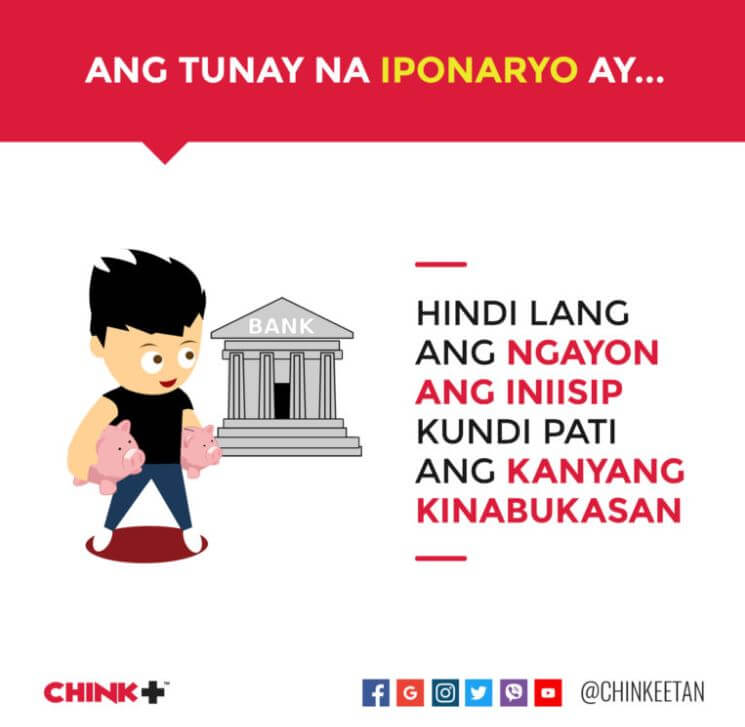 Do you want to have fruitful and productive financial life?
Do you want to have financial peace, worry less about money and enjoy life more?
If your answer is yes to both of these questions.
Now let me ask you a question, "Have you made your own Financial Roadmap?"
If your answer is no, you better continue reading.
I want you right now to imagine yourself driving a car blindfolded. It is simply unwise and foolish. You will definitely not be able to reach your destination because you do not know where you are going. Worse, you meet an accident because you can't see. Do you know earning money without having a financial roadmap is just like driving a car blindfolded? That is the reason why many people live in financial stress and meet financial disaster in their financial journey.
As a Wealth Coach, I've been coaching and helping people to create their own financial roadmap. Why do I encourage people to have one?
There are 3 specific benefits that we can get from having a financial roadmap:
BENEFIT 1. Financial roadmaps help control our spending habits. 
Because part of establishing a financial roadmap is identifying specific expenditures to determine the inflow and outflow of our finances, we become further guided with our spending habits. For instance, if we identified the need to save P2000 per month, our budget translates that for us, thus controlling our spending habits.
BENEFIT 2. Financial roadmaps accelerate financial goals.
One of the basic components of financial roadmaps is the identification of our financial goals. How do we see ourselves financially in the next 5 or 10 years? When a specific goal like securing a life insurance plan in the next 12 months is put in place, financial goals become very achievable. Financial roadmaps encourage us to set the realistic time-frame for each identified goal thereby making it practical for us to reach.
BENEFIT 3. Financial roadmaps set a clearer picture of our desired financial destination.
Having fully paid your car loan in the next 3 years? Acquiring a new house and lot? Being able to invest in real estate or in stock? Where do we see ourselves after a certain period of time?
Financial roadmaps help us see a clearer picture of where we could be financially in the near future. Instead of simply identifying unrealistic financial goals, roadmaps help us identify destinations that are realistic and attainable.
There are many advantages of having a financial roadmap.
It is everyone's aspiration to become wealthy and financially free.
My question to you now is, "Do you have one?"
If none, "Why haven't you started?"
If your answer is because you just do not know where to start.
I have good news for you. If you want me to help you personally in achieving your financial goals. I have great news for you. We just recently released a financial planner for every Juan called "PISO PLANNER".
This will help you to do the following:
Help you PRIORITIZE your SPENDING.

MONITOR your expenditures.

CHALLENGE you to SAVE P60,000 in a year and many more.
If you want to know more about this, please visit chinkeetan.com/ipk or go to chinkshop.com and look for PISO PLANNER.
Chinkee Tan's Wealth of Advice appears Wednesdays on GoodNewsPilipinas.com
(Chinkee Tan is a top Filipino motivational speaker, wealth and life coach whose goal is to inform, educate, motivate, and disturb. His vision is to help people become financially-literate and debt-free. For more info about Chinkee Tan, please visit his fan page at FB, Twitter and Instagram. Also follow VIBER PUBLIC CHAT GROUP search chinkee tan, and VISIONCHINKEE on You Tube for more news and encouragements.)
Facebook Comments