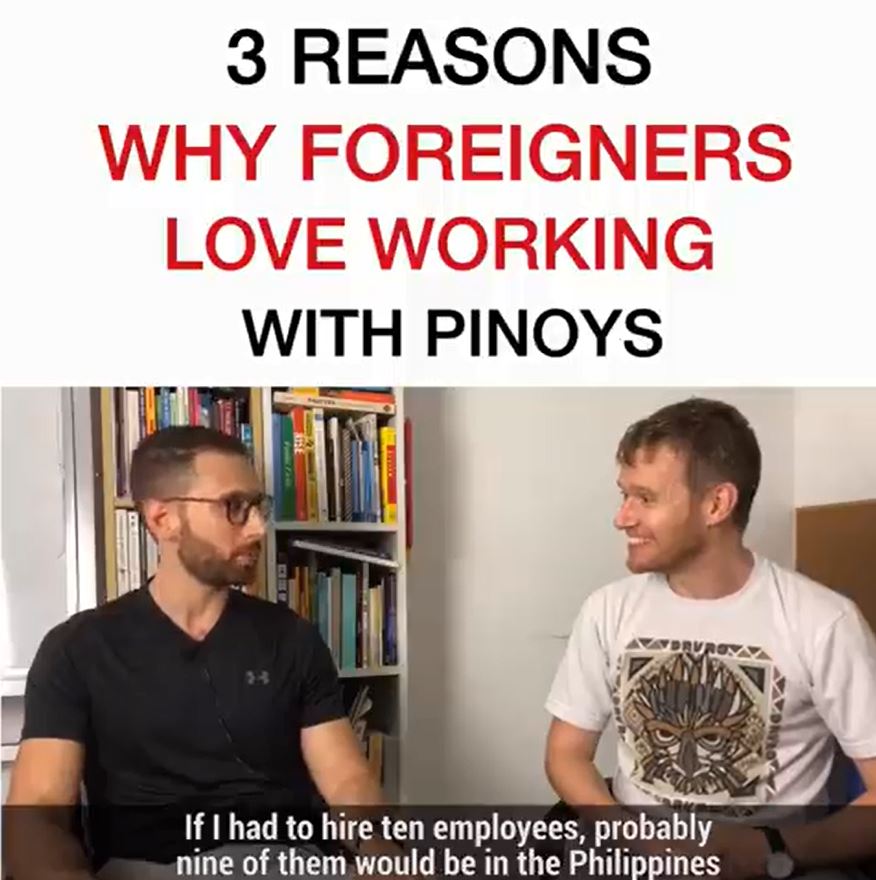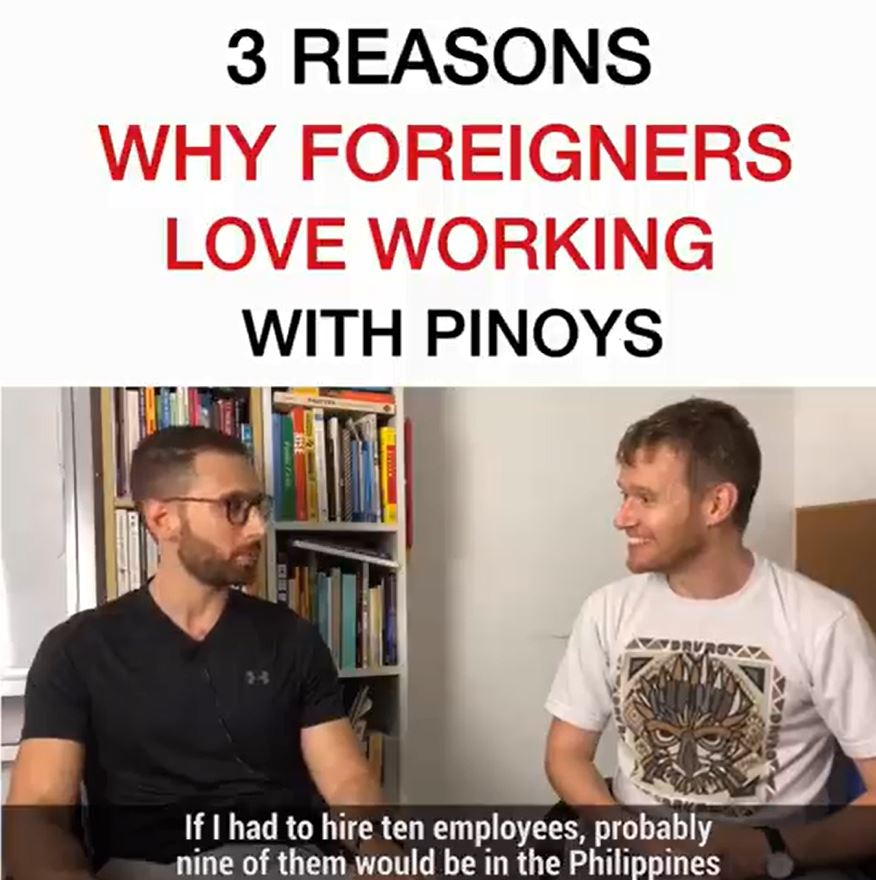 "If I had to hire 10 employees, probably 9 of them would be in the Philippines"
Maraming Salamat Jonathan Levi for this quick but very insightful interview! Someone who shares the same belief I have in the Filipino talent!
Alam ko, madaming Pinoy, na may false belief na they are not good enough or they are not talented enough. Let this be one of the proofs na you are appreciated! And you are one of the most talented group of people sa buong mundo!
Watch this video and be inspired!
This inspirational video is lifted with permission from Mike Grogan. For comments, suggestions and reactions, contact Mike @mikegrogan.ph
(Mike Grogan is an international speaker and best-selling author who believes in the Genius of the Pinoy. As a leadership coach, Irish native Mike has traveled to 39 countries around the world but he believes that there is something very special about the Filipino. Today he works as a consultant for People Dynamics, where he travels across the Philippines inspiring, empowering and motivating Pinoys every week to become World-Class and believe in the Filipino Dream.)
Facebook Comments