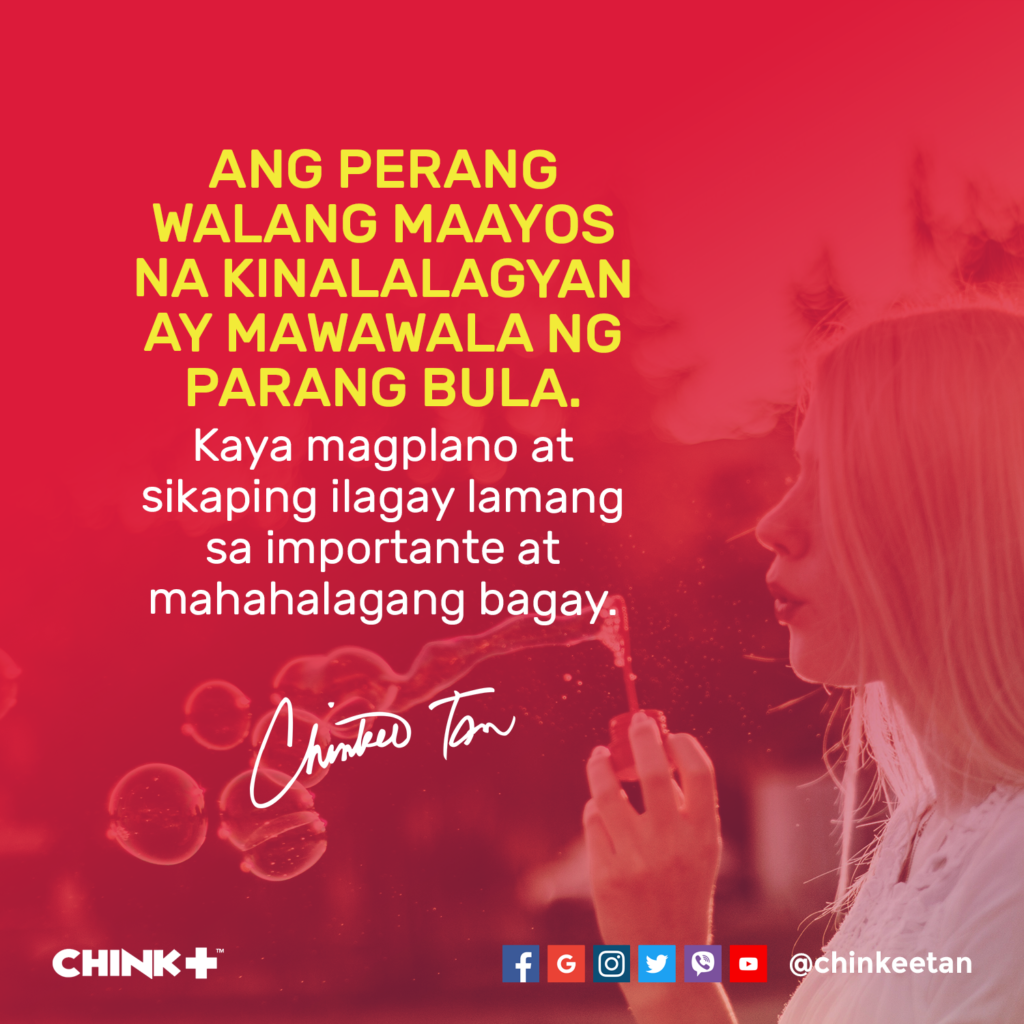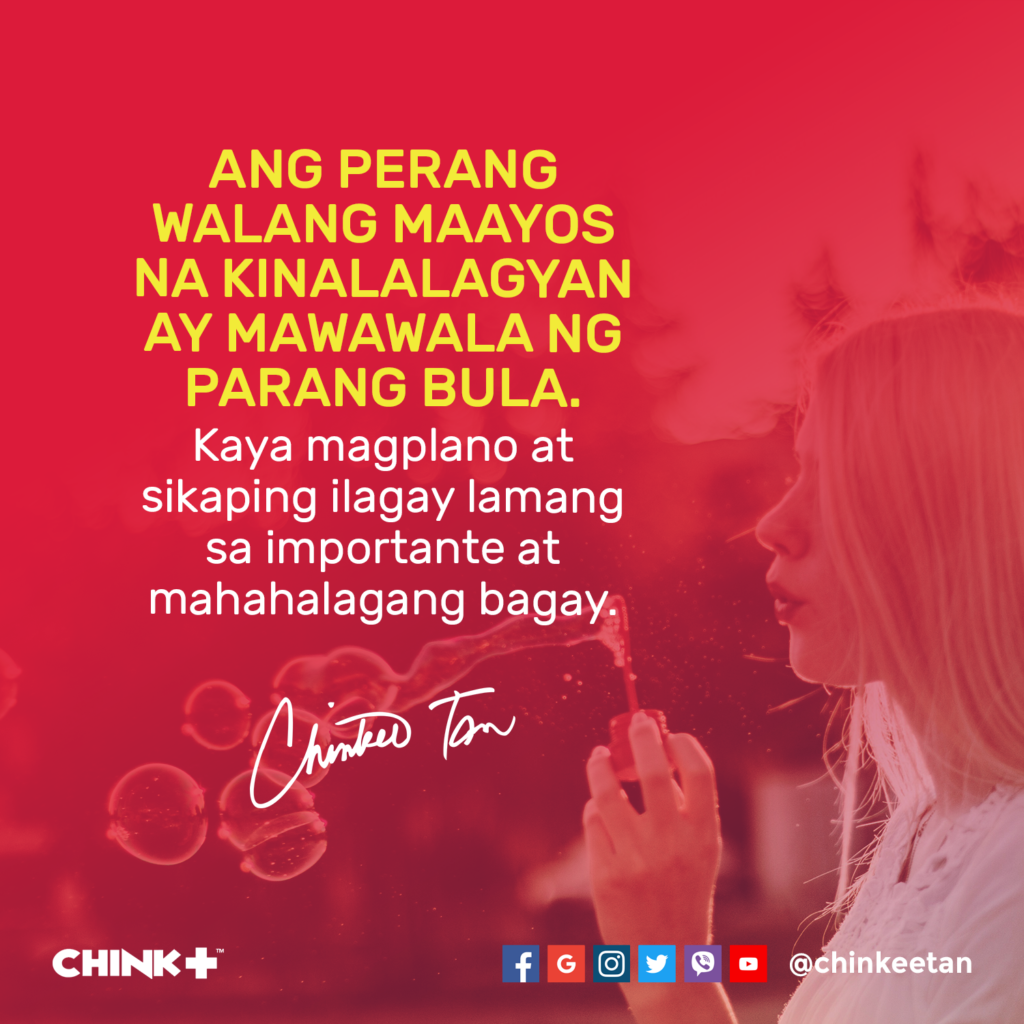 It's undeniable that financial management can be quite a challenge. Even financial experts still continue to learn techniques, strategies and concepts on how to manage their finances effectively. We may have different ways in managing our financial affairs but we certainly share the same goal – financial wellness, stability and freedom.
Now I encourage you to take a good look at your financial management style. Does a certain set of beliefs somehow influence the way you handle your money? Are you a person who values your faith or certain social causes – do you see these things influencing your financial management style? One big factor that influences our financial management style is our values.
The values that we have acquired over the years have a great influence on the way we handle our money. Here are some ways they influence our financial management:
Our values influence our spending habits.
Sit with a friend who you consider to be frugal. Ask about his spending habits: how often does he purchase things for his personal consumption? What does he have to say about buying branded merchandise? How does budgeting work for him?
Chances are, he developed this value on thriftiness as he was growing up. He had long been practicing sensible ways of spending his money thereby contributing to his good financial management skills.
Our values are clearly evidenced by our spending habits.
Our values dictate our behavior which affects our financial decisions.
Do you consider yourself a typical spender or saver? Either way, it surely impacts your financial management. A person who is a saver by nature will find it easier to make good financial choices because they've already developed good saving habits; on the other hand, a person who has never practiced saving will always find it difficult to set aside a certain amount of money for the rainy days (this of course doesn't mean that he can't start to practice it now).
In addition, certain behaviors like laziness, pessimism and procrastination may affect our financial management. Think about investments; nothing will ever appear promising to a pessimistic person, he will only see all the reasons why the investment will never work. A lazy person will similarly not pay attention to other income-generating opportunities simply because he's too lazy!
People's behavior are greatly dictated by their values; both have an effect on important financial decisions.
Our values control our investment strategies.
Some people may be inclined to investing in a company that pays foremost attention to environmental causes simply because their values are set in protecting the environment. Others may find it ill-mannered to support a company that uses animal fur for fashion straightforwardly because they believe in animal welfare.
The causes we value have so much to say about our finances and which investments we want to make.
Our values impact our emotions which are always involved in every financial decision.
Many people say that we shouldn't involve our emotions in any financial decision but the truth is, every financial decision is an emotional decision. People invest in stock market because they are optimistic enough to know that volatility is a risk and that there is a good chance that it will work in their favor. On the flipside, a lot of people who have invested in stock market prematurely make financial decisions because they worry too much about the fluctuation of the market. Some people choose which insurance provider to invest their money on based on the level of competency of the insurance agent while others give in to agents who are very accommodating to their needs – all of these are some examples of emotional financial decisions that happen all the time.
Also, some emotions can cause people to make bad financial decisions such as when they are angry, frustrated and even when they become bored. When people are happy and content, they will less likely feel the need to buy anything while people who are sad often find themselves binge buying stuff to make themselves feel better.
Our emotions have a very huge effect on the financial decisions that we make.
THINK. REFLECT. APPLY.
How do you align your values and the things you greatly believe in with your financial plans?
How do you mostly spend your money? Make a budget list.
What does your budget list say about your values when it comes to money?
Good news! I will be having a special session called "JUAN NEGOSYANTE" How To Start Your Business From Scratch this Sept. 28 9pm via Private Group FB Live. For more info, call Carlo 0920 949 4975 or visit chinkeetan.com/juannegosyante
HELPING OTHERS TO BECOME FINANCIALLY FREE & DEBT FREE!
Chinkee Tan's Wealth of Advice appears Wednesdays on GoodNewsPilipinas.com
(Chinkee Tan is a top Filipino motivational speaker, wealth and life coach whose goal is to inform, educate, motivate, and disturb. His vision is to help people become financially-literate and debt-free.For more info about Chinkee Tan, please visit his fan page at FB, Twitter and Instagram. Also follow VIBER PUBLIC CHAT GROUP search chinkee tan, and VISIONCHINKEE on You Tube for more news and encouragements.)
Facebook Comments