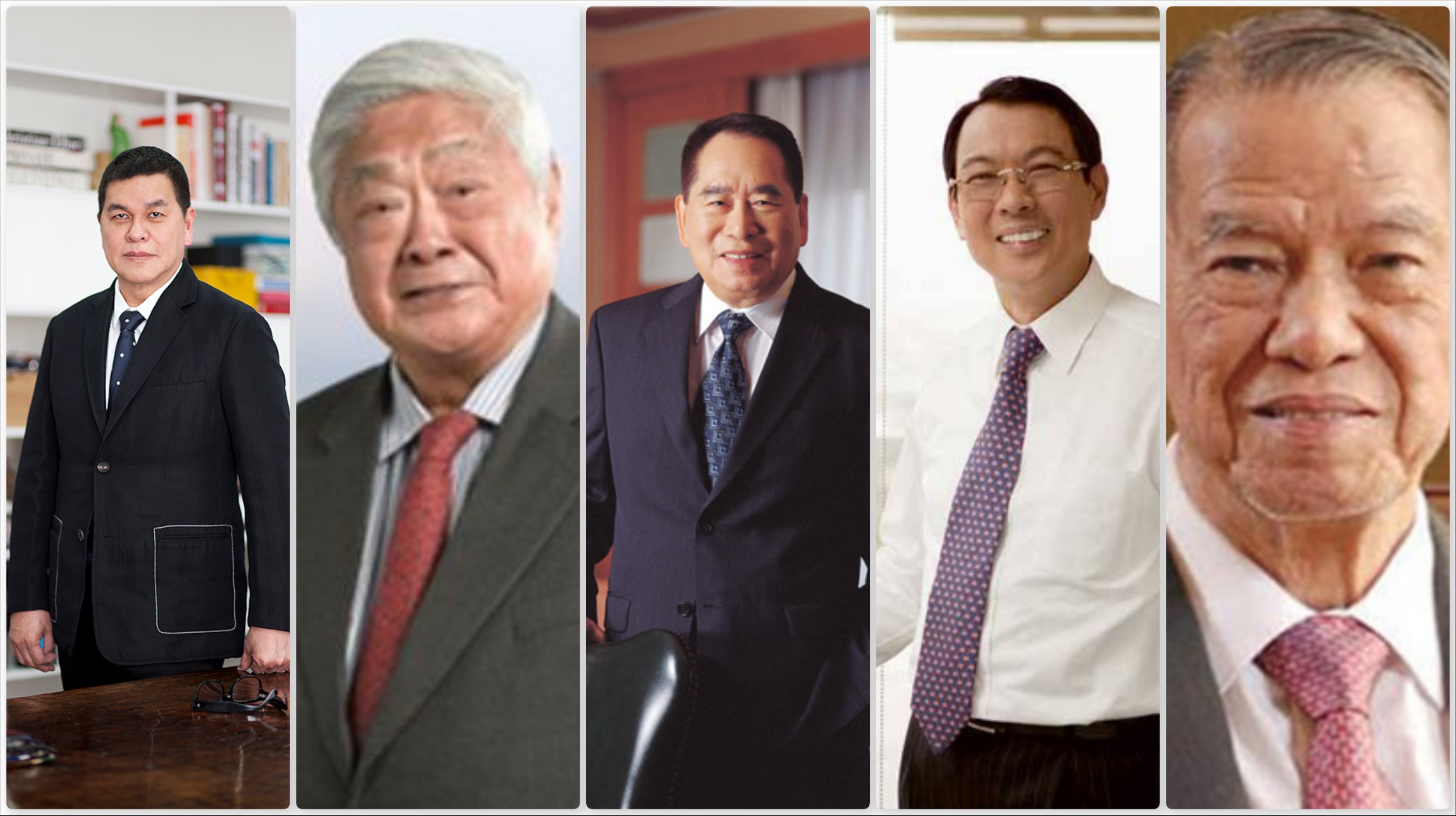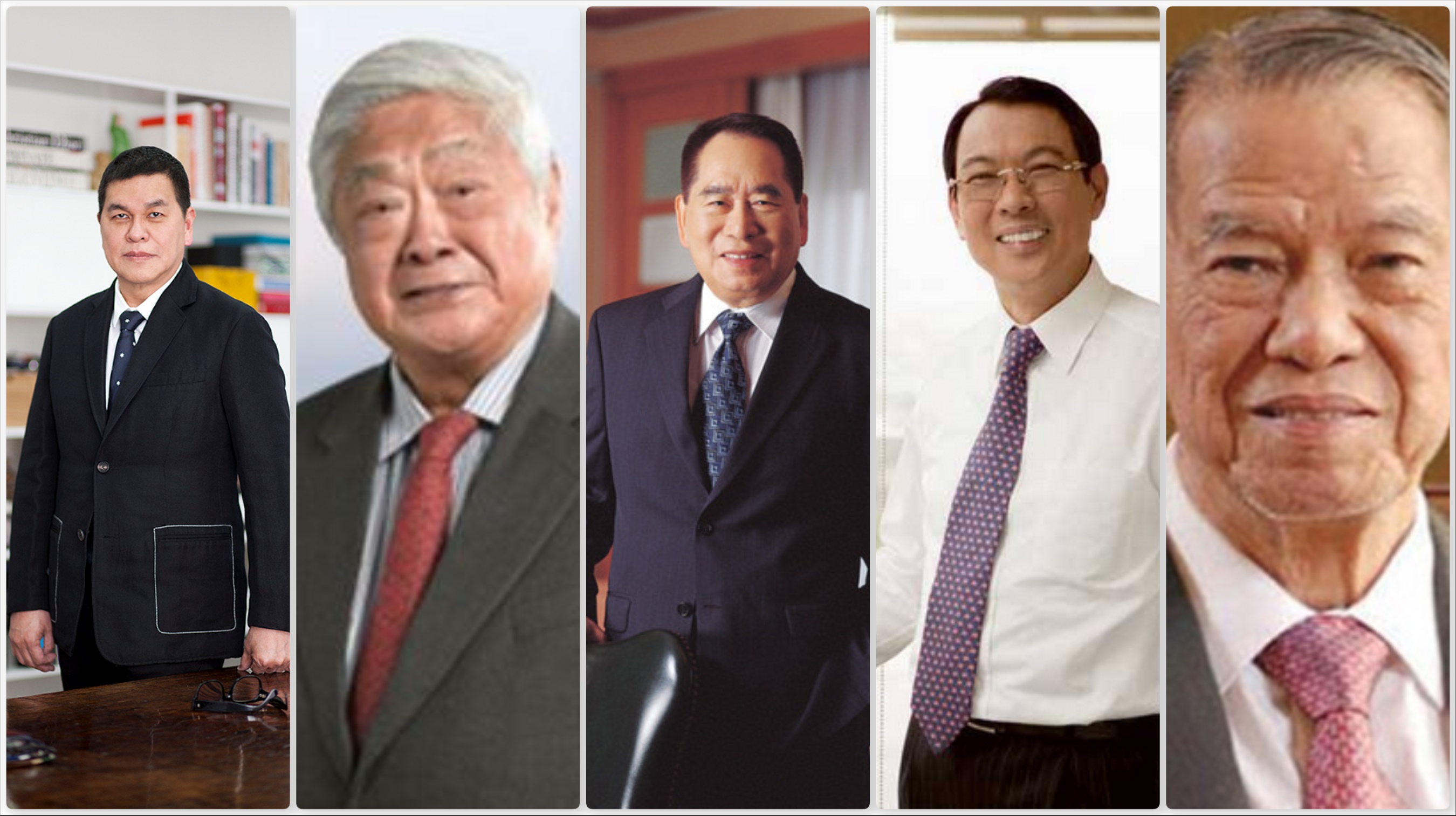 When we think about business in our country, and I mean successful businesses, it's difficult not to think about the Filipino-Chinese business people; let's call them Chinoypreneurs. Most of their success stories started with a rather financially challenging plot, having almost nothing and then managed to getting almost everything! We all know their stories too well, in fact, we find solace in them, hoping that one day, our stories too, will turn out just like theirs!
Our series on Chinoypreneurs will shed light on these Chinoypreneurs' stories and how we all can get inspiration and motivation from them. We will also learn the mindsets, habits and systems that brought them to where they are now.
So I researched about the top Chinoypreneurs in the country and while their stories are already familiar, let's revisit them and together let's gather the lessons and inspirations from their stories.
Here are five of the most successful and inspiring Chinoypreneurs in the country today.
Henry Sy
Known as the "father of Philippine retail", Henry Sy is the chairman of the SM Group of Companies. How many SM stores have you gone to? I can't even keep track of my record, all I know is, there's too many of them in the country today! Henry Sy heads one of the biggest conglomerates in the Asia-Pacific region with a reach the reaches up to the retail, real estate, banking and finance industries.
Forbes even listed Sy as the country's richest billionaire with a real-time net worth of $16.5B! The young immigrant from Fujian, China who tried his luck here in the Philippines in the 1930's now has his name known all over the country. But was it just all luck? We know that it isn't! Hard-work and perseverance are also part of the equation and we will talk about these things during my Chinoypreneur Online Seminar.
John Gokongwei Jr.
Would you believe that Gokongwei started his Chinoypreneurship journey by selling soap on a bike in the 1930's? He had people buying his merchandise but none of them had an inkling that fast forward to this day, the boy they bought soap from is already a patriarch, philanthropist and highly-successful entrepreneur.
He sits as the chairman and founder of the JG Summit Holdings which is a conglomerate that holds multiple industries that include the Robinsons Department Stores (retail) and Robinsons Land (real estate) and Summit Media (media), Cebu Pacific (airlines), Sun Cellular (telecommunications) and Universal Robina Corp. (manufacturing).
Whew!
Tony Tan Caktiong
What's the national food of the Philippines? Chickenjoy! Just kidding. But I think if the country is to choose a brand that would directly represent itself, it would be Jollibee. I am not promoting the brand but you can see how it is directly linked to Filipinos all over the world.
The famous brand started out selling, guess what? – ice cream! Thanks to Tony Tan Caktiong who is the chairman of Jollibee Food Corporation, that ice-cream selling brand is now known as the most famous fast food chain in the country. And Tan Caktiong's reach has now extended to other food brands like Chowking, Greenwich, Red Ribbon, Mang Inasal, and Burger King.
Ben Chan
When it comes to the country's fashion retail scene, the person to talk about is none other than Ben Chan. He is the creator and producer of the clothing line Bench; now he has built a business empire that covers other industries such as apparel, cosmetic, food and furniture.
His Chinoypreneurship journey started in 1987 where he sold men's wear for a men's boutique. Now his famous brand Bench has grown to involve everything else. Some of his other famous brands include Kashieca and Human, and he has also brought in foreign brands such as Aldo, Celio, Charles and Keith, The Face Shop, Pedro, Dimensione and Patchi.
Lucio Tan
As much as I would want to be linked to this person as a family member (hmmm Lucio Tan, Chinkee Tan?), I would have to research more about our linkage. Kidding. There is no other Chinoypreneur as famous as Lucio Tan, simply because he's the only one who has worked with four Philippine presidents: Marcos, Aquino, Ramos and Estrada. He is the captain of an industry that's worth $4.3 billion.
Once a Chinese immigrant from South China and now a towering prominent figure in the business world. He heads the Philippine Airlines which is the country's largest airline, Philippine National Bank, Tanduay Distillers, Asia Brewery, which is the country's largest rum producer and Tobacco Corp.
Now these giants may already be that – giants; they sure started small. The very reason why we need to hold on to our dreams and just draw inspirations from these very successful Chinoypreneurs.
These Chinoypreneurs never stopped chasing their dreams and we shouldn't either. With this said, I look forward to learning more about these Chinoypreneurs with you! So join me in the online seminar! Details are up on my page; and together, let's be inspired and aim to be just like these Chinoypreneurs!
If you want to know more of their secrets, please join me at "SECRETS OF THE CHINOYPRENUERS" this Oct. 31 via FB LIVE to know more visit chinkeetan.com/chinoypreneurs
Chinkee Tan's Wealth of Advice appears Wednesdays on GoodNewsPilipinas.com
(Chinkee Tan is a top Filipino motivational speaker, wealth and life coach whose goal is to inform, educate, motivate, and disturb. His vision is to help people become financially-literate and debt-free.For more info about Chinkee Tan, please visit his fan page at FB, Twitter and Instagram. Also follow VIBER PUBLIC CHAT GROUP search chinkee tan, and VISIONCHINKEE on You Tube for more news and encouragements.)
Facebook Comments