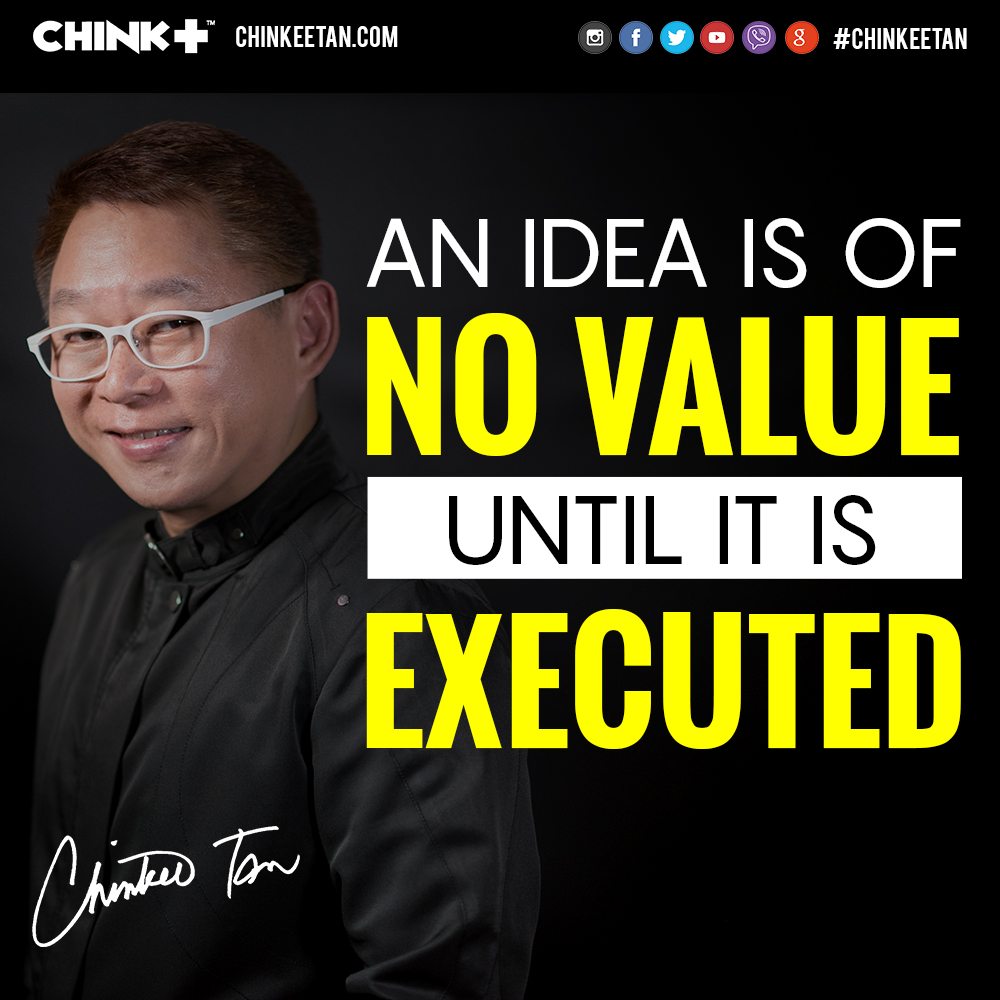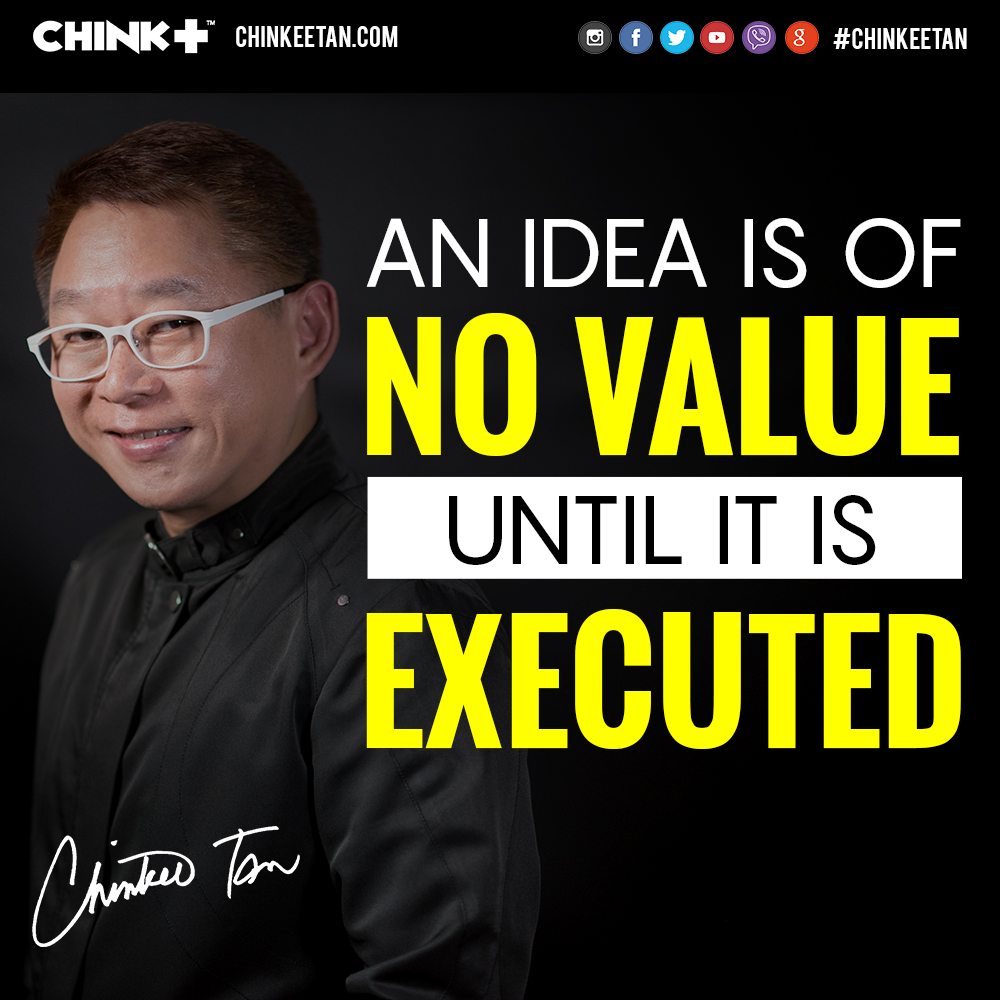 People often ask, ""Chinkee, what will be a good investment?"
My standard reply, "START YOUR OWN BUSINESS."
Business is always a good idea but not everyone is given the opportunity to do business. And for those who have proven that they can be good stewards of their personal finances, there is a good chance that you'll do well with managing business too. Are you ready for the challenges and demands of the business world?
For starters, putting up a good business idea. Making sure that you have the right business idea and of course a good one, is part of every startup – this points your business to the right direction.
It's disappointing to witness many groundbreaking business people with fresh and compelling business ideas struggle with filtering the best ones from the not-so-good ones and express their concepts to potential customers, partners and even investors. No matter how good the startup may be, these types of business owners often end up failing in their business endeavor.
It is for this very reason that devoting time to knowing and understanding your business idea as well as addressing questions related to it is very indispensable.
I suggest that you take time to ask and answer the following questions before you even think of jumpstarting that business:
Question #1: Who are my customers?
This question allows you to focus on a very specific target market. Also, the question allows you to ponder more about the product or service that your business is offering. For instance, if you are in the business of RTW (Ready To Wear) products, it is important that you identify which age group and gender you're offering your products to, e.g. children both girls and boys, ages 2 to 12.
Setting a very specific target market will give focus to the business.
Question #2: What need is my business trying to meet?
For customers to patronize your business, it has to address a certain need or provide a certain solution for the customers "problem". Think about the celebrated online shopping plus delivery services; most companies today are catering online purchases and offering delivery to the customers. Why do you think people buy into this type of service? It is because, one need that people are trying to meet these days is the need for more time as well as the need to save energy. So by simply placing their orders online, the customers save time, energy and their needs are delivered right at their doorstep.
Question #3: How are my customers addressing this specific need now?
Once you've identified the need that your business is trying to solve, it's time to shift to your customers' perspective: while you are yet to launch and jump-start your business, how are they currently handling the need? And in what ways are they addressing this particular need?
Most people today look for malls or grocery shops that are located nearest to their place to save time and energy for travel (and avoid traffic). And most of the time, they schedule a specific day within the week to do shopping to avoid taking too much time from their day to day to-do's. Knowing how your customers handle and address the identified problem will likewise give you ideas on how your business can help provide the solution.
Question #4: What solution is my business suggesting?
Now it's time to bring your product or services to the table. This is where you present your business to your chosen target market. Understanding the ins and outs of your business is very important for startups, this is one way to get your customers' trust – they know that your business is there to help and that patronizing it will benefit them.
Question #5: What benefits can my customers get from my business?
This question redirects us to the second question about your customers need. Asking how your customers can benefit from your business will clarify the point of your business and the reason why it is there; business people often use the term "Value Proposition". Also, as early as the startup phase of your business, it is essential to note that while customers support those that they "like", they ultimately stick to those that give them the solutions to their needs and those that they can benefit from.
THINK. REFLECT. APPLY.
Have you given much thought about your business idea before considering startup?
But the problem is, you do not how to or where to start.
GOOD NEWS! I will be having my very first online coaching via FB LIVE this Sept. 28 9pm. Topic: HOW TO START YOUR BUSINESS FROM SCRATCH. For more info, please visit chinkeetan.com/junanegosyante
HELPING OTHERS TO BECOME FINANCIALLY FREE & DEBT FREE!
Chinkee Tan's Wealth of Advice appears Wednesdays on GoodNewsPilipinas.com
(Chinkee Tan is a top Filipino motivational speaker, wealth and life coach whose goal is to inform, educate, motivate, and disturb. His vision is to help people become financially-literate and debt-free. For more info about Chinkee Tan, please visit his fan page at FB, Twitter and Instagram. Also follow VIBER PUBLIC CHAT GROUP search chinkee tan, and VISIONCHINKEE on You Tube for more news and encouragements.)
Facebook Comments