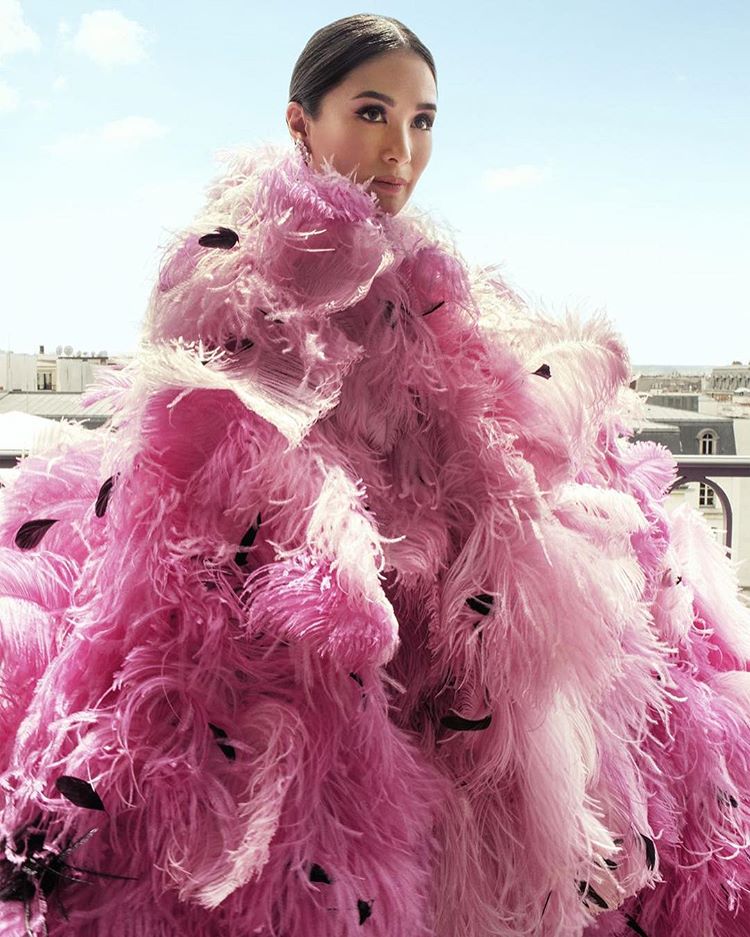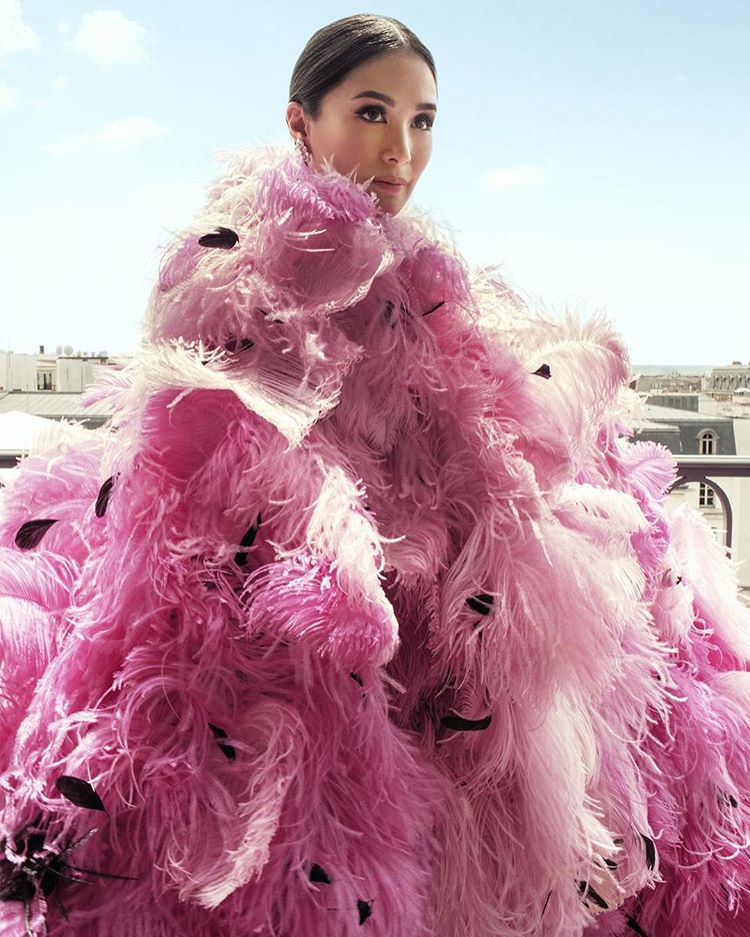 Heart Evangelista's appearance in the Harper's Bazaar feature "Crazy Rich Couture" puts her in the league of Asian style icons – and she stands out with her striking beauty and fashion sense reminiscent of Audrey Hepburn.
The Filipino actor and celebrity endorser joined three other Asian women – Feiping Chang, Rachel and Michelle Yeoh – described in the Harper's Bazaar feature article and video as "Asian style icons who are shaking up the staid world of couture."
Evangelista went to Paris for couture week and did photoshoots for the Harper's feature with "Crazy Rich Asians" author Kevin Kwan.
Kwan's best selling novel about powerfully-and-painfully-rich Asian families has been turned into a Hollywood-certified hit movie which has Filipino celebrity Kris Aquino in a pivotal role as Princess Intan, and Fil-American comedy actor Nico Santos in a major role.
In the Harper Bazaar article, Kwan writes about how the women of Asia are beginning to dominate the exclusive line of women who can wear the ultra expensive haute couture garments tailored to their exact measurements.
Kwan and Evangelista – whose real name is Love Marie Ongpauco-Escudero – attended the Schiaparelli show and the author writes about the press being all over the Filipino celebrity, taking photos of the actor who incidentally hails from the Filipino-Chinese clan that founded the Barrio-Fiesta food empire and wife to Francis Joseph "Chiz" Guevara Escudero, a member of the Philippine Senate.
Writes Kwan of the press reception for Evangelista: "It didn't hurt that in her round tinted sunglasses and sequined ombré dress, she looked like a modern-day incarnation of Audrey Hepburn. Images of her went viral before the fashion show was even over, with her fans furiously speculating about why she was in Paris and whether she might be in the Crazy Rich Asians film."
Evangelista in an Instagram post writes of her amazement at being included in the featured women, "Somebody pinch me – I still can't believe this happened!"
Kwan quotes Evangelista, a painter with several exhibitions to her credit, saying fashion shows help her with her art, "Every time I go to the couture shows, it inspires my art." Her bespoke Birkin bags with her paintings were actually products of an initial accidental staining, the artist recalls.
The two again were together at an Armani Privé show where Heart speaks of how couture can also be a powerful tool to help women, "Seeing a show like this reminds me why I love going to the couture shows. It's so therapeutic.
Asians can be really conservative. It's hard to express yourself without someone saying something about you. But what I realize is, if you can use your platform of influence to inspire girls to step out of their comfort zone with the way they dress, I think that's pretty powerful."
Evangelista did photoshoots wearing her favorite look from the shows.
"Heart, standing on a balcony magnificently swathed in an ostrich feathered Armani Privé creation and Chopard diamonds, looked so stunning that she caused me to forget the view," writes Kwan.
Heart Evangelista is on the Harper's Bazaar September 2018 issue available on newsstands on August 21.
Watch the video of Heart Evangelista on Harper's Bazaar Crazy Rich Couture:
Facebook Comments