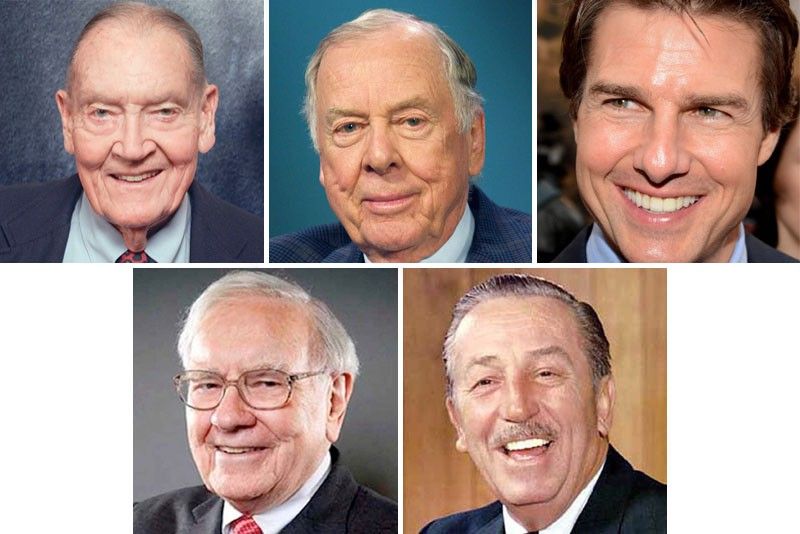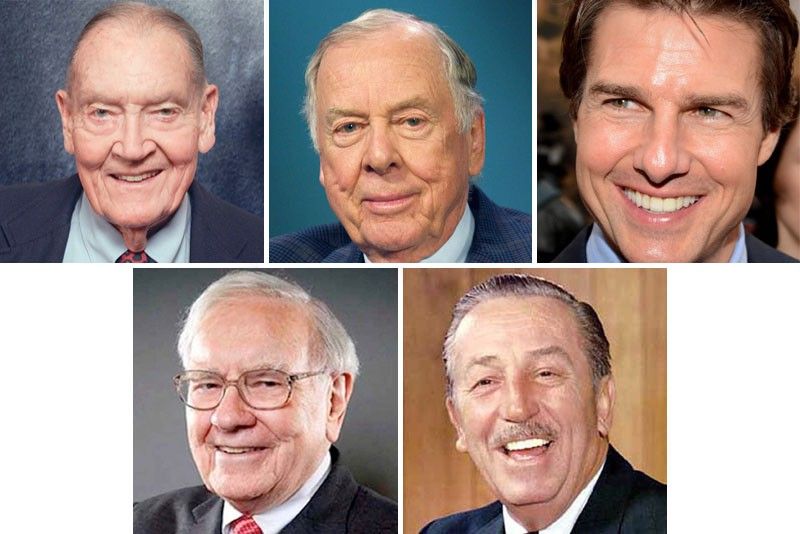 Sending kids to study in Ivy League schools for an MBA or to earn degrees from famous universities isn't the best way to train future great leaders. I believe one good way is to allow kids and young people to learn life and money lessons the difficult way by letting them work at humble tasks or jobs, letting them earn their own money in their youth and learn the importance of hard work.
Do you know that some of the world's most successful businessmen — like the world's third-wealthiest billionaire Warren Buffett, Disneyland creator Walt Disney, and Hollywood actor Tom Cruise — started by earning money and working hard as young newspaper boys?
Newsboy turned CEO
A former newspaper boy when he was a public school student in the town of Calumpit, Bulacan, is Raul Pagdanganan. He went to public schools all his life, studied accounting at UP Diliman, trained at the SGV Group, rose through the corporate ladder at top firms and became the first accountant to lead three top hospitals.
Pagdanganan is now president and CEO of the De Los Santos Medical Center in Quezon City; chairman of the 70-year-old Jesus Delgado Memorial Hospital in Barangay Kamuning, QC; and board director of the Marikina Valley Medical Center.
I first met him and heard his inspiring story at the recent 70th anniversary of Quezon City's Delgado Hospital, where I was invited as guest speaker. That evening I also got to meet many top doctors, nurses, medical personnel, the children of the late hospital founder, Dr. Jesus Delgado, such as its director, Violeta Delgado Cojuangco (widow of San Miguel's late Henry Cojuangco) and director Stella Delgado Rufino (wife of realty businessman Charlie Rufino), hospital president Joel I. Rodriguez and director Augusto Palisoc Jr. (who's also president of the Philippines' biggest private hospital business group, Metro Pacific Hospital Holdings, Inc.).
Continue to subscribe to & buy newspapers
Coincidentally, tomorrow is a unique, unofficial holiday in some Western countries, called "Newspaper Carrier Day," which reportedly "honors Barney Flaherty, the first newspaper carrier (or paperboy) hired in 1833, as well as all current newspaper carriers."
It is celebrated every year on Sept. 4, the anniversary of Flaherty's hiring by Benjamin Day, then publisher of the New York Sun newspaper. The Armidale Express in Australia also observes this unique holiday.
Let us be good to all newspaper carriers — they may become our future business, political or cultural leaders! Let us continue to subscribe to and also buy newspapers in the streets.
There is another, similar unofficial holiday called "International Newspaper Carrier Day," and this annual observance was created by the Newspaper Association of America and is celebrated in October. The day is set in association with the Newspaper Association Managers' National Newspaper Week, celebrated during the first full week of October (Sunday to Saturday), and they've designated Newspaper Carrier Day on the Saturday of that week.
The purpose of National Newspaper Week and Newspaper Carrier Day is to highlight the contributions that newspapers, their staff and carriers make to gather and deliver the news to their communities.
Here are some successful people who were newspaper carriers or newsboys as kids:
Walt Disney — The genius creator of Disneyland and founder of the global entertainment empire was a kid when his father owned a newspaper distributorship in Kansas City, and he was one of the boys who delivered the newspaper. He got no salary because his dad believed this would teach his son responsibility. However, Disney was smart as a kid and found other ways to earn.
Without his dad's knowledge, the young Walt Disney started selling the extra newspapers on street corners to earn a little money. He also delivered prescriptions for a local drugstore and cleaned a candy store near his school for extra income. Being a young newspaper boy not only taught him the value of money, it also opened his eyes on how to earn, be hardworking and resourceful.
Warren Buffett — The world's third-wealthiest billionaire (after Jeff Bezos of Amazon and Bill Gates of Microsoft) with a net worth of $87 billion, business leader Warren Buffett was a teenager who delivered newspapers as his first business venture during World War II in Washington, DC. This experience taught him priceless lessons about hard work, frugality, reliability, and saving money. He was then earning $175 a month, which enabled him to invest in himself.
Tom Cruise — The world-famous and successful actor was only eight years old when he started earning as a newspaper carrier in the mornings. Cruise said to Esquire magazine, "I was lost in so many other areas that a kid couldn't possibly figure out. But I could deliver that paper route. Even with everything else whirling around you, you could have little wins."
As a newspaper boy, Cruise also learned that hard work yields more success and more clients. He also learned that if something went wrong, he needed to fix it, no matter what. "If I missed delivering the paper to a certain house one day, it was: 'Wow. This guy's pissed,'" he told Esquire. "And I realized, Oh, I gotta talk to this guy. Handle it. Then you see — Oh, I can fix this. By taking responsibility, I can fix this."
John Bogle — The billionaire founder and former CEO of the Vanguard Group and creator of the Index Fund was a newspaper boy as a kid. Born in 1929 at the start of America's Great Depression, he was only nine years old when he began delivering newspapers.
Bogle directs this piece of advice to kids in Money: Master the Game: "Sometimes I wish that you would have grown up with all the advantages I had.
"To which they ask: 'Don't you mean disadvantages?'"
Bogle replied: "No, kid, I don't. I mean advantages. Getting along in the world, working your way through it all."
T. Boone Pickens — The billionaire chairman and CEO of BP Capital Management also started his career by earning money at age 12 by delivering newspapers every morning.
Wilson Lee Flores' writings appear with permission on GoodNewsPilipinas.com Mondays.
(Wilson Lee Flores is a multiple award-winning writer, journalist, Kamuning Bakery artisanal breads savior, and Pandesal Forum moderator. This column was previously posted on his Bull Market Bull Sheet column on the Philippine Star. His "KuwentongPanadero" inspiring stories are found on Pilipino STAR Ngayon. Follow @wilsonleeflores on Instagram, Twitter, and Facebook.)
Facebook Comments