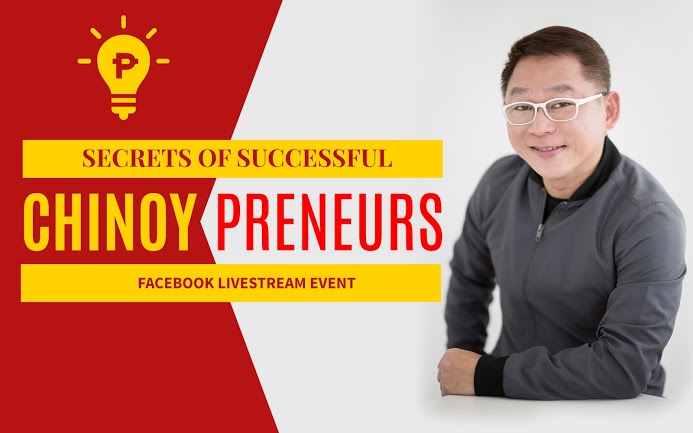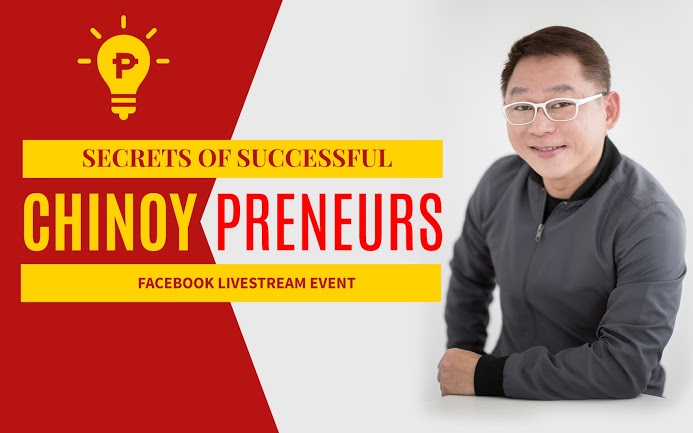 It seems like everyone is wanting to start their own business and become an entrepreneur. If you look around you, you'll see so many small and start-up businesses; some very promising and others obviously just sprouted because it's the road everyone seems to be treading these days. But who can blame them? There are so many successful business people in the country today – most of them Chinoypreneurs! I've talked about them in my previous videos.
Now going back to these Chinoypreneurs, I mean, who wouldn't want to be like them? When these startups become successful, the benefits are very obvious: becoming your own boss, bringing something valuable to your community, making your ideas heard and of course, the earnings that you can't get from being an ordinary employee – I am not saying that employment is not good, but, business on the other hand, is a much bigger different story.
Anyways, let's get the ball rolling and talk about the tips, these successful Chinoypreneurs can give us when starting our own business.
Chinoypreneur Tip #1: Be willing to take risks and embrace failures.
Some people think of failure as a dead end, but you see, failure does not in any way, preclude you from attaining success! As a matter of fact, failure is a necessary step (or misstep) in the ladder of success. The best Chinoypreneurs can tell you a story or two about his or her own failures before finally becoming successful. These Chinoypreneurs are successful because they did not let failure or the fear of failure get in the way of pursuing what they believe to be a very great idea! Also, they'd tell you to take risks! Some of these risks may not turn out to be that advantageous to your part but those that do, will be the same ones that define you and your success!
Chinoypreneur Tip #2: Don't stop expanding your network.
If your business hasn't fully taken off yet, the connections that you have will be the ones who will keep your business afloat. It's our family, community and circle that will initially support us and push us, and when our business is fully off the ground, these connections will become our powerful team.
Clare Dreyer once told Forbes that the secret to successful startups is "to make connections and keep a record on each of the person you meet." He further said, "Ask for their advice and help. Keep in touch with them along the way and build your network before you need it! Quality relationships are the keys to the kingdom."
Chinoypreneur Tip #3: Discover your niche.
The reason why most startups become successful is because earlier on, they have already identified their niche. The country's most successful Chinoypreneurs are very much thriving at what they do best. By discovering your own niche, your own product, feature or service, you give your business a good shot at success. You can't be jack of all trades in business, you need to learn the unique thing that you can offer to your market and consistently thrive to be good and the best at it.
Chinoypreneur Tip #4: Listen to your market.
No matter how good you are at discovering and perfecting your niche, if you don't identify the correct market, you'll most likely end up failing. Markets are ever-changing when it comes to business, this is why you need to be flexible and adapt to it as well. Listen to your market and identify their needs. If you can't adjust your sail to the wind of change, you might get blown away.
Chinoypreneur Tip #5: Continue being a student. Don't stop learning.
Chinoypreneurs never stop being a student, they continue learning every single day. As an entrepreneur, we also need to continue being a student, that is, being willing to learn, take advice from mentors, and listen to the ideas of those who have been ahead in this journey of entrepreneurship.
Chinoypreneur Tip #6: Stop worrying about your money.
Starting a business can be very expensive and you are most likely to take a few financial hits here and there but as these successful Chinoypreneurs say, you can't make money without having to spend them first. The successful Chinoypreneurs in the country today are the ones who don't think about how much money they can make but rather, they think of how much value they can add.
Chinoypreneur Tip #7: …but try your best to be a good steward of your finances.
Well you can't probably make money without spending it first (investments) but it doesn't mean you can just go ahead and spend away for your business. Of course, you need to be wise about it, study and calculate every move you make in your business.
Chinoypreneur Tip #8: Take very good care of yourself.
Last but never the least – take good care of yourself. Sadly, so many business people have succeeded in their startup journey but ended up destroying themselves and their health. Nothing can ever take the place of health – our health and well-being is so precious that we need to take good care of it. Having said this, always make time for rest, eating healthy and exercise. You wouldn't want to be very successful in business only to find out you can't be there to witness the success story, now would you?
If you want to know more of their secrets, please join me at "SECRETS OF THE CHINOYPRENUERS" this Oct. 31 via FB LIVE to know more visit chinkeetan.com/chinoypreneurs
Chinkee Tan's Wealth of Advice appears Wednesdays on GoodNewsPilipinas.com
(Chinkee Tan is a top Filipino motivational speaker, wealth and life coach whose goal is to inform, educate, motivate, and disturb. His vision is to help people become financially-literate and debt-free.For more info about Chinkee Tan, please visit his fan page at FB, Twitter and Instagram. Also follow VIBER PUBLIC CHAT GROUP search chinkee tan, and VISIONCHINKEE on You Tube for more news and encouragements.)
Facebook Comments