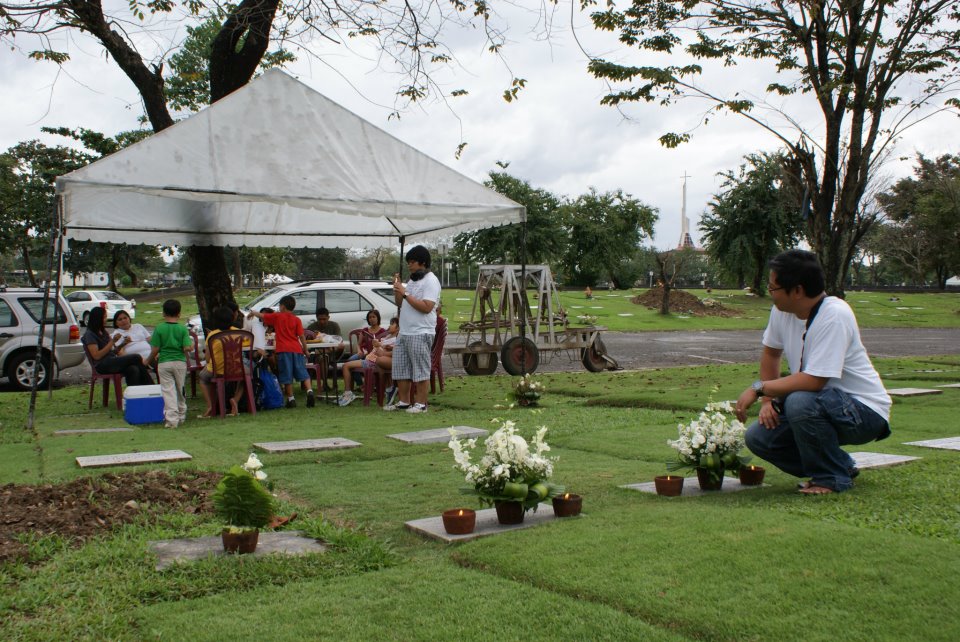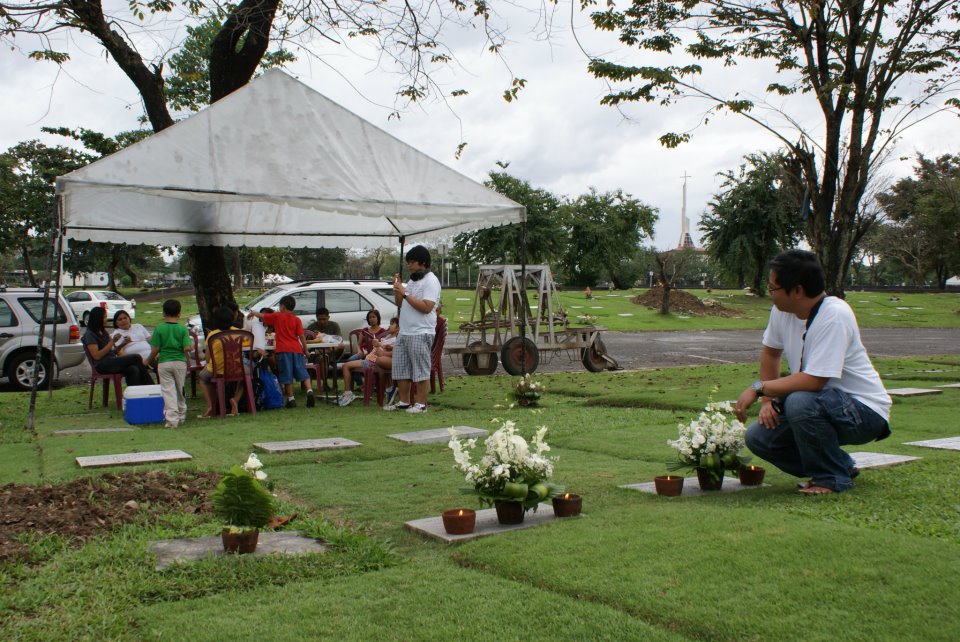 Filipinos are known to celebrate reunions at every opportunity with families, friends, classmates, and work colleagues. Among all these gatherings there are 3 major events when Filipino families reunite and look forward to the most – Christmas in December, Holy Week in April, and All Saints/Souls Days in November.
Whether you refer to the November days like the Southern Tagalog oldtimer's "Undras" (traced from Mexico's term for honoring the dead) or the "Undas" term which dropped the "r" and more recently used by media, the unique Filipino heritage remains a well-loved reunion event at home, at the cemetery, or even in vacation spots.
The unique Filipino charm celebrated all over the world are still at work even during these prayerful days.
Today at the eve of these Undras/Undas reunions, GoodNewsPilipinas highlights the best of the legendary Filipino warmth that welcomes the familiar faces and strangers alike to celebrations of life and love in the Philippines.
How to celebrate Undras/Undas Pinoy-style:
1. The family that prays together. Graveyard visits are not complete without families praying for the souls of loved ones. Filipinos from all over the world go back to their home town to spend the day and even the night holding vigil at cemeteries where relatives are interred. If you are in the Philippines for the first time or are with a Filipino in your household or community you would do well to remember to allow and even join the prayer time.
2. Be a ready camper. Cemetery visits are pretty much like day or overnight camping trips, celebrated in Filipino fiesta fashion. Bring your chairs, tables, battery-operated fans and lamps, and Filipino-style feast of food and drinks. Where 2 or 3 Pinoys are gathered there has to be food. Visitors will do well to say yes when offered food and drinks as you visit a mausoleum or a tent, or even the home of any Filipino during these days of remembrance.
3. When in the Philippines… Do what Pinoys (the school age set usually) do – creating balls of melted candles from tombs. Lighted candles fascinate kids and apparently even the warm-to-the-touch (Warning: Wait for the heat to cool down a bit!) melted candlewax which are balled up by tiny hands and turned into a game of whose-got-the-bigger ball of wax.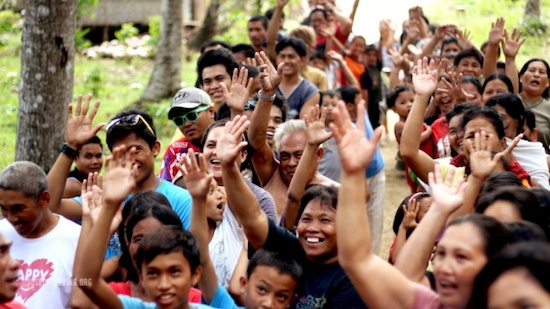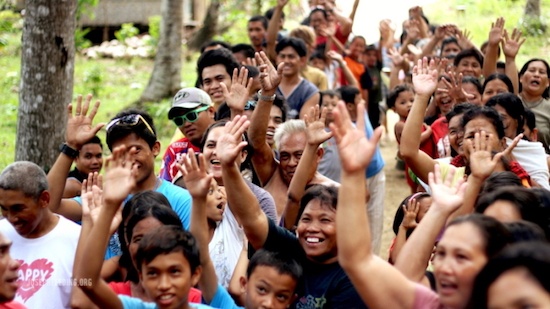 4. Share a "good" ghost story. With mobile gadgets put aside at the bidding of elders what can the young ones do but look at each other and share stories – ghostly hauntings preferably. The object of the storytelling is to get everyone to start feeling creepy in the dark. The bravest soul touring the cemetery gets to win a high five from the rest. And maybe a ball of wax?
5. Looking for heroes and celebrities. Touring around cemeteries is a pastime that allows Filipinos to identify celebrities and heroes in their midst. Maybe you can even ask for this unique travel package from groups that organize ordinary and extraordinary hero stories in heroic trails around the country.
6. Even an "enemy" is welcome. Blood is thicker than water and so even if you are estranged from your relatives, coming home to remember your loved ones earns you brownie points. For strangers and visitors, even if you beat the national boxing champ, you are welcomed to the Philippine islands with much love.
7. Service with a smile. Stores, restaurants, and offices that remain open to the public through the holidays will most probably have service staff who are happy to serve your needs – says an Asian survey of Filipino workers who are happy about their good relations with fellow workers.
8. Vacation pa more. If you are spending the holidays in Philippine destinations, maybe even lucky enough to get a limited slot in Boracay which recently reopened to the public, you are indeed blessed. You get to sample the sun, smiles, and the best of what the Philippines and Filipinos have to offer.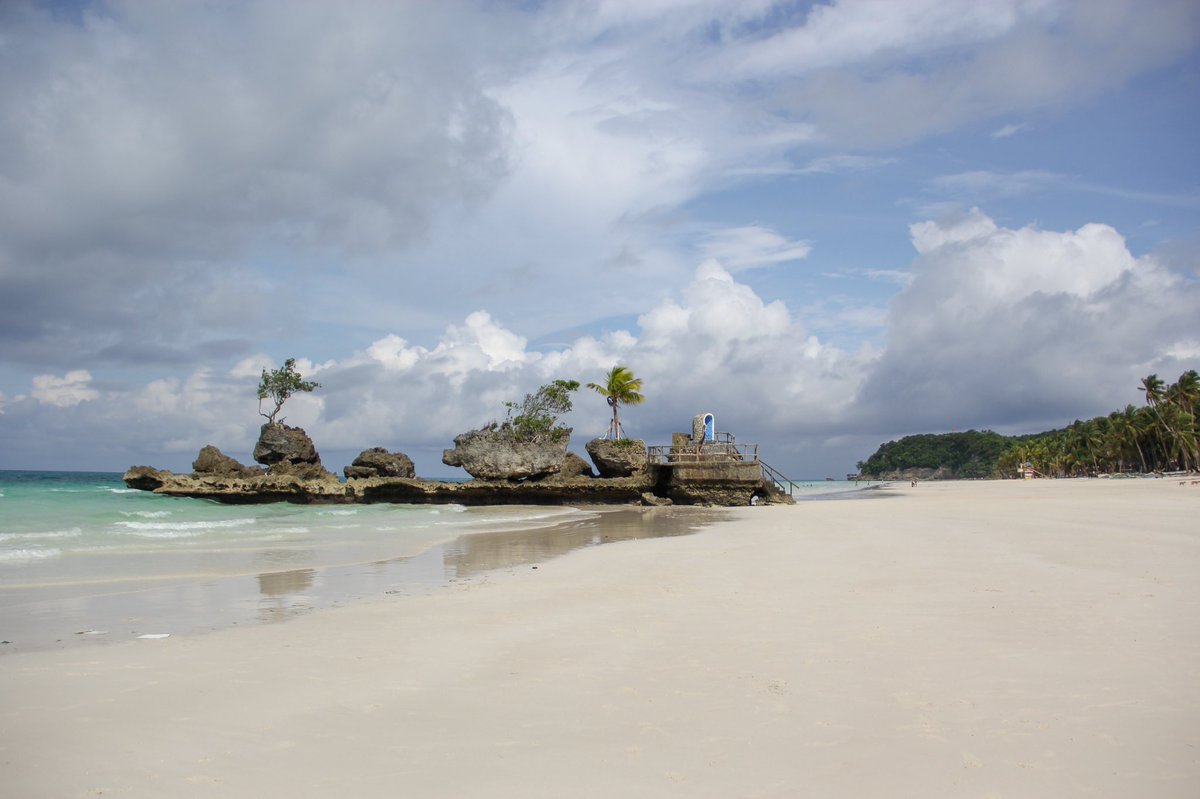 GNP also echoes the EcoWaste Coalition 10 Safety Tips When Using Candles During Undras/Undas:
Pay attention to the manufacturer's candle use and safety instructions.
Shun candles with lead-cored wicks and go for candles with cotton and other non-metal wicks.
Trim the wicks as a long and curved wicks can cause irregular burning and dripping.
Use sturdy candle holders that will not turn over, catch fire or break when they get too hot.
Place the candle holder on a stable, heat resistant and uncluttered surface.
Light candles in a well-ventilated space to lessen indoor air pollution.
Keep burning candles out of the reach of children and pets.
Do not leave a lighted candle unattended.
Keep the wax pool free of wick trimmings, matches and debris at all times.
Keep burning candles away from anything that can catch fire.
Have a meaningful and safe Undras/Undas reunion!
Facebook Comments