Eight women cadets have been recognized as topnotchers in the Philippine Military Academy (PMA) graduating class of 2017.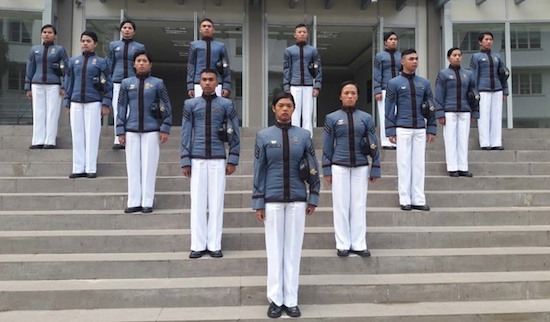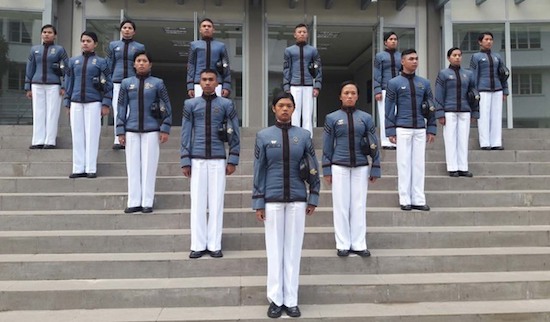 Rovi Mariel Valino Martinez led the topnotchers, graduating as Valedictorian of the Salaknib PMA class of 2017.
Martinez will go to the U.S. Naval War College in Rhode Island as part of her award as the top Navy graduate.
Seven other female cadets join Martinez in the top 10, reportedly a record for the PMA since females started to be accepted in the military school in 1993.
The women dominated the recognitions for the 167 "mistahs" of the class of 2017. Female graduates of the batch numbered 63, another record number in PMA history.
Rappler lists the top 8 women of the Class of 2017:
Rovi Mairel Valino Martinez of Cabanatuan City, joining the Navy
Eda Glis Buansi Marapao of Baguio City, Navy
Cathleen Jovie Santiano Baybayan, of San Fernando, Pampanga, Army
Shiela Joy Ramiro Jallorina, of Bagabag, Nueva Vizcaya, Air Force
Sheil Marie Calonge de Guzman, of Manaoag, Pangasinan, Army
Joyzy Mencias Funchica, of Butuan City, Air Force
Resie Jezreel Arrocena Hucalla, of Compostela Valley, Air Force
Catherine Mae Emeterio Gonzales, of Zamboanga City, Air Force
"They deserve it," said PMA Superintendent Lt. Gen. Donato San Juan was quoted in an ABS-CBN report, adding, "they were equally treated (with men), and it so happens that this batch has excellent women."
Army Lt. Colonel Lea Lorenzo-Santiago, one of the first seven female graduates of the Academy in 1997 described the female cadets of the graduating Salaknib class as strong-willed and competitive, adding that a number of the female cadets held key posts in the corps of cadets.
Rappler reported other female awardees include Karen Joy Benitez Bautista, who will receive the Computing and Information Sciences plaque, and Maria Isaia Pearl Paracale, who will get the Mathematics plaque.
The female cadets have always ranked in the Top 10 of PMA graduating classes since 1997.
Facebook Comments