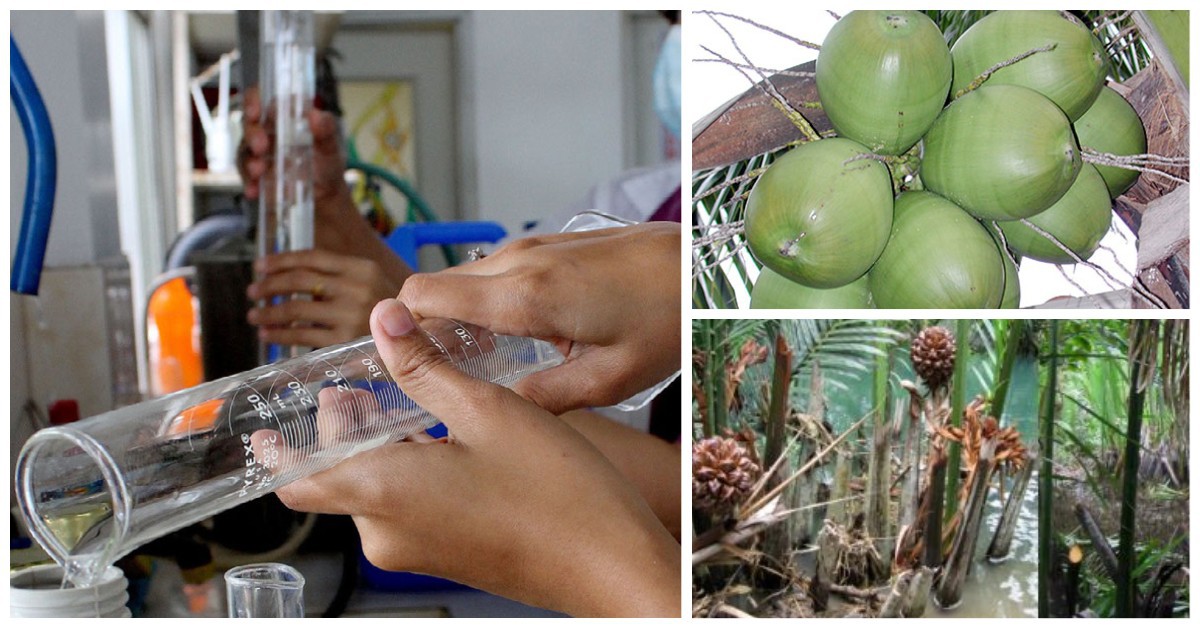 The production of 95% alcohol from coconut and mangrove sap is underway at Marinduque State College (MSC).
The MSC School of Agriculture developed the alcohol derived from locally-sourced tuba and nipa palm sap and started the production of bio-ethanol for donation to Filipino frontliners.
MSC said that they are currently aiming to produce more than its commitment of 1,690 liters of disinfectant alcohol using the newly installed distiller donated by Mariano Marcos State University.
"MSC's commitment to CHED is to deliver 1,690 liters of alcohol but project leader Dr. Doreen R. Mascareñas says they will produce more as long as there is a need," wrote MSC in a Facebook post on March 15, 2021.
Funded by the Commission on Higher Education (CHED), the project will provide locally-developed natural alcohol (bio-ethanol) for free to Marinduque province's frontline workers including the Barangay Health Emergency Response teams, volunteers, medical professionals, vulnerable groups, and MSC employees, among others.
The initiative is part of MSC's response to the current health crisis.
University of the Philippines Visayas School of Technology (UPV-SoTech) took the lead in developing a sugar byproduct into alcohol for donation to hospitals and frontliners while distilled coconut nectar from the Philippines has been successfully developed into a 70% ethyl alcohol solution used for ALCOCO disinfectant products.
SEND CHEERS in the comments below to the Marinduque State College's School of Agriculture for spearheading the effort to produce disinfectant alcohol from coconut and mangrove sap for donation to Filipino frontliners.
Good News Pilipinas is celebrating its 15th Anniversary in 2021 by giving away prizes! Subscribe to our Good News Pilipinas! TV YouTube channel and enter the raffle by sending us an email to editor@goodnewspilipinas.com
Facebook Comments