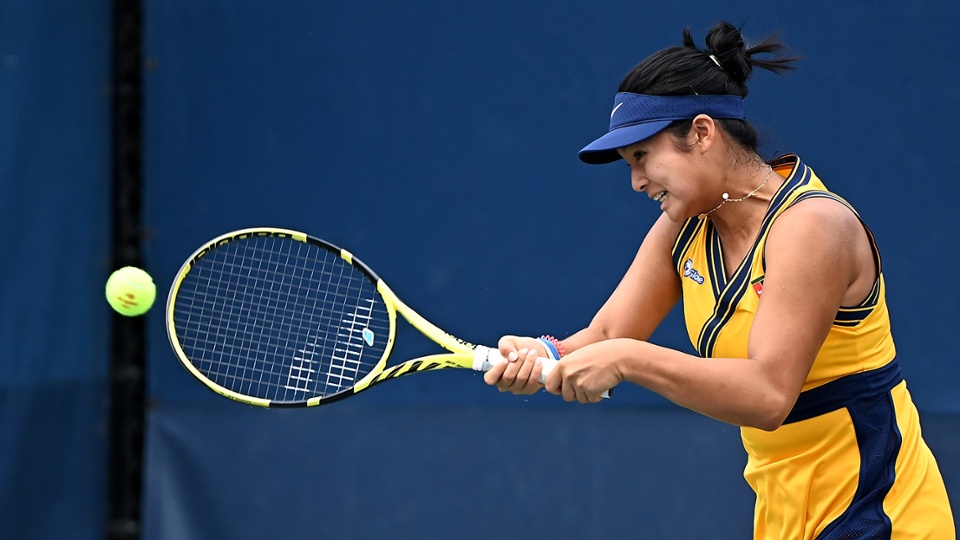 Filipino tennis champion Alexandra "Alex" Eala has entered the quarterfinals in both the Girls' Singles and Girls' Doubles events at the US Open Tennis Championships.
Alex Eala displayed her grit and determination to raise the Philippines' flag at the Grand Slam event as she played two matches today at the US Open Tennis Championships in New York.
Girls' Singles
The No. 2 seeded Eala earned her quarterfinals berth in the Girls' Singles after winning her 3rd round match on September 8, 2021 (September 9 PST) against No. 21 Michaela Laki of Greece, 4-6,7-5,6-4.
The Philippines' teen star athlete and World No. 2 Junior Player earlier decisively won her 2nd Round match against the Charlotte Owensby of the USA, 6-3.6-3.
Alex Eala will next face No. 34 seed Swiss champion Sebastianna Scilipot in the Girls' Singles Quarterfinals on September 9.
Girls' Doubles
The 16-year-old Filipino netter is also through to the Quarterfinals of the Girls' Doubles division with her partner Hanne Vandewinkel of Belgium.
The No. 6 seed tandem won their 2nd Round match against the pair of Michaela Laki of Greece and Radka Zelnickova of Slovakia, 6-3,3-6,10-6.
The Philippines-Belgium duo will face team USA's Elizabeth Colema and Madison Sieg in the quarterfinal match of the US Open Juniors also scheduled on September 9.
Sieg and Eala paired up to win the Girls' Doubles title at the 2021 International Tennis Federation (ITF) Juniors World Tour 61st Trofeo Bonfiglio in Milan where the Filipino also won the Girls' Singles Championship.
Good News Pilipinas is celebrating its 15th Anniversary in 2021 by giving away prizes! Subscribe to our Good News Pilipinas! TV YouTube channel and enter the raffle by sending us an email to editor@goodnewspilipinas.com
Facebook Comments