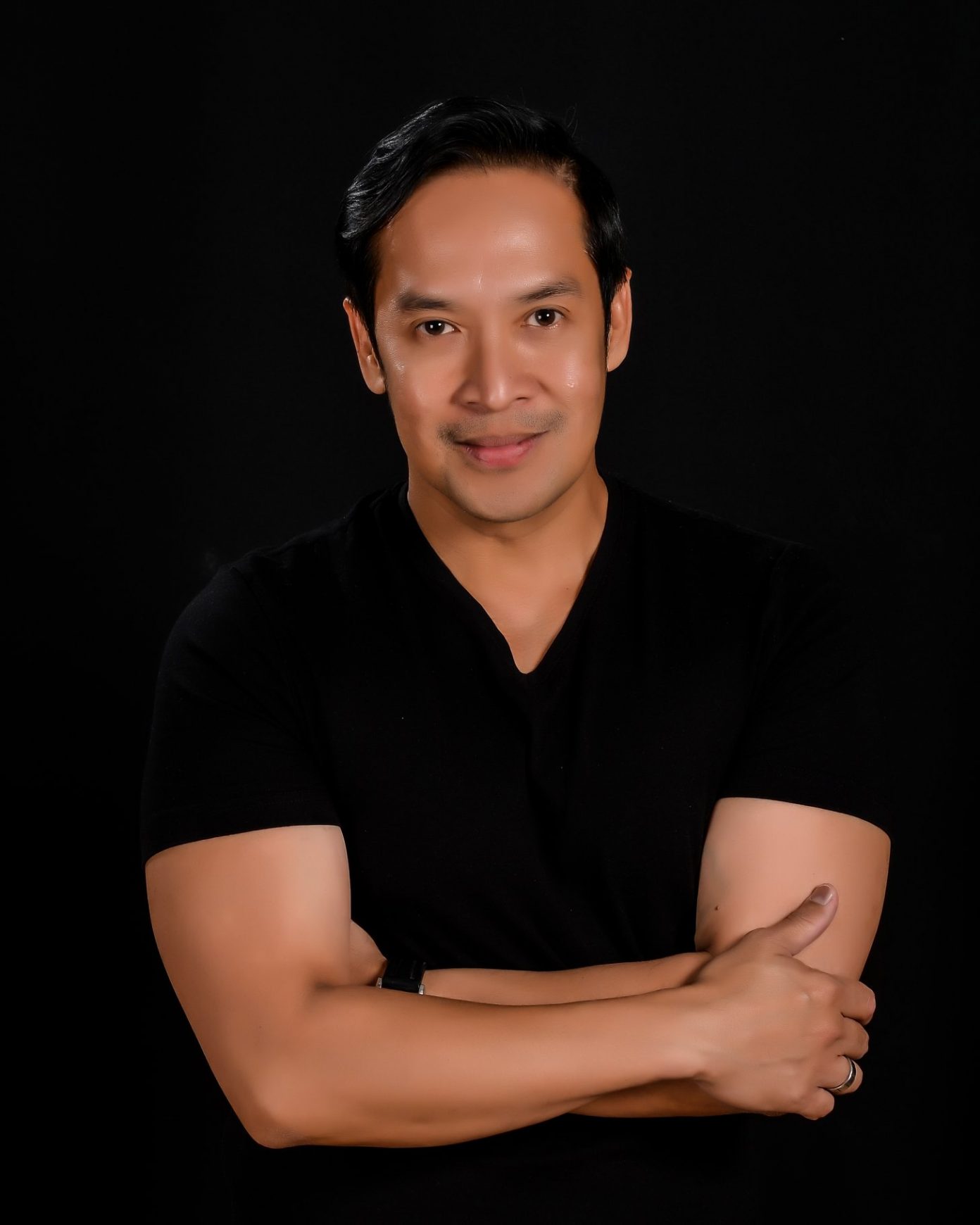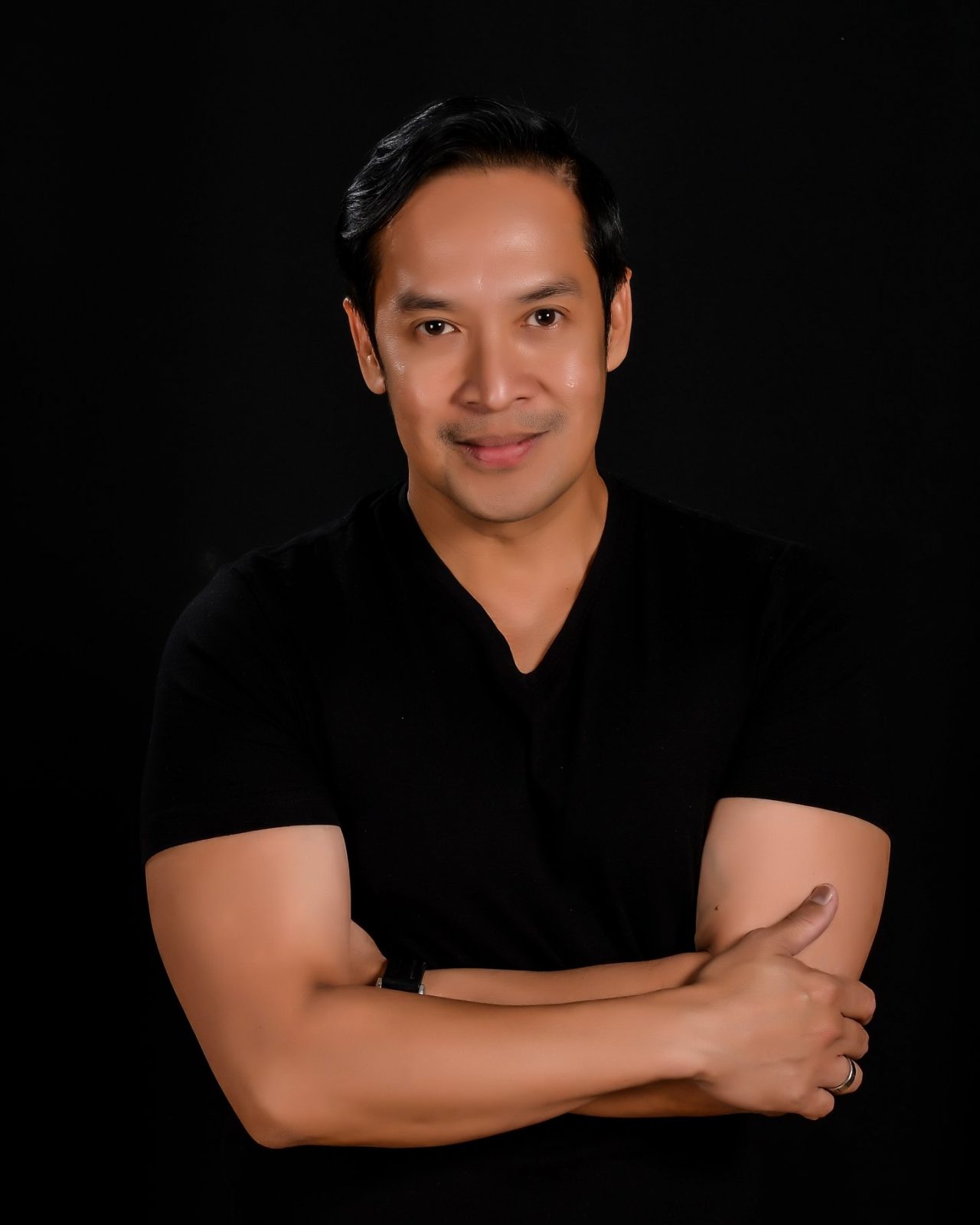 ALIW Awards' Best Concert Artist, Reuben Laurente, has just digitally-released a new song that seeks to inspire Filipinos to appreciate the beauty of Pinoy music, keep reaching for their dreams, and to persevere despite hardships.
The multi-awarded singer/songwriter/theater performer and album producer released "Ang Pinakamagandang Awit (The Most Beautiful Song)", composed by Marizen Yaneza, arranged by Noel Espenida, and produced and published by Rosabella Jao-Arribas' California-based RJA Productions LLC in October.
Manila's Pop Virtuoso can now be heard on Spotify (PopVirtuosity), on iTunes, and other digital platforms delivering a fresh sound amidst today's contemporary love songs and singing the soulful ballad of love reminiscent of the great Original Pilipino Music (OPM) classics of Pinoy Playlist 2019 Awardee Basil Valdez and Nonoy Zuñiga (Kamusta Ka, Doon Lang, Love Without Time).
Reuben Laurente has been very visible recently in the local concert circuit, promoting his new song and performing for shows. Netizens have welcomed his digital song and shows have featured the Filipino balladeer, among them, the recent "Maynila: Maalala Mo Kaya?" concert performing Ryan Cayabyab's "Maynila" together with the 50-piece Manila Philharmonic Orchestra.
The proud Ilonggo was also a featured performer at the University of Santo Tomas Conservatory of Music, the Centro Escolar University's College of Music, the Museo Pambata fundraiser show, and during the Kasanggayahan Festival in Sorsogon. He also had a recent guesting with The CompanY for the Philippine Hospital Association's 70th-anniversary show.
It is a pleasure to hear Reuben Laurente's powerful yet soothing vocals again in a recording, singing with a voice that has given the Philippine music industry several hits, among them, "Pakisabi Na Lang", "Muntik Na Kitang Minahal", "Now That I Have You", and "Everlasting Love" with the Philippines' premier vocal group, The CompanY, which he joined In 1991 and left in 2005 to pursue a career as a solo artist after 13 years and 35 industry awards with the group. Reuben continues to work with The CompanY as a guest session artist, particularly with Moy Ortiz's projects such as the Pinoy Playlist 2018, and "Sana Naman Taumbayan" Filipino unity song.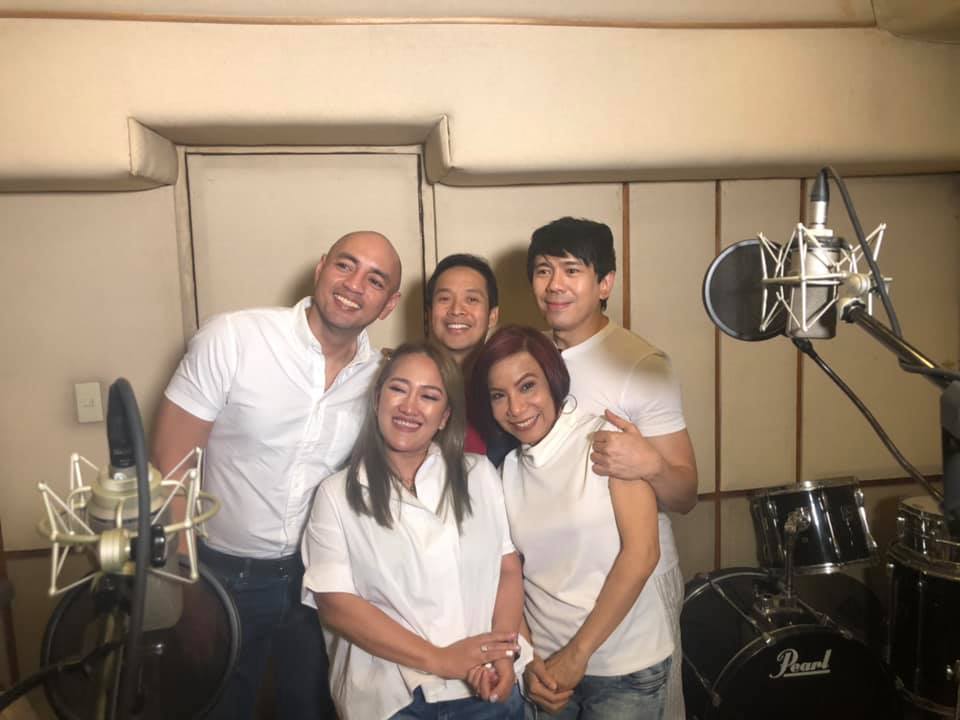 As a solo artist Reuben Laurente had recorded 5 solo albums, won an AWIT award, an ALIW award, a Catholic Mass Media Award, and successfully represented the Philippines in music festivals around the world.
As a theater performer, Reuben played the role of "Lakshmana" in "RAMA HARI" (1990), Pilo in "Himala, The Musical" (2003), and more recently First Man and "Manama" via Ballet Philippines' pop-rock opera-ballet "Tales of the Manuvu" (2019), all of which were staged at the Cultural Center of the Philippines.
The three-time AWIT Awards nominee for Best Male Recording Artist of the year (1997, 2001, and 2007) started out as gospel singer for PAPURI! the music arm of the Far East Broadcasting Company (FEBC) DZFE-FM 98.7 The Master's Touch/702 DZAS. Laurente has not forgotten his roots and continues to work with gospel musicians in concerts. He recently had a show on DZAS singing fellow Papuri artist Arnel de Pano's songs. Reuben Laurente will also be on the stage for the FEBC's PAPURI! 40th Year Celebration Concert on October 29 at the CCF Worship Center in Ortigas.
In 2008, Reuben started his successful career as a performer onboard international cruise ships which expanded his audience across nations in 6 continents. He continues to perform onboard cruise ships for internationally-based artist management Don Casino Productions, and regularly performs in shows when he lands on Philippine soil.
The 2018 ALIW Best Male Concert Artist of the Year acknowledges all these achievements as God's blessings because of his love and passion for his craft.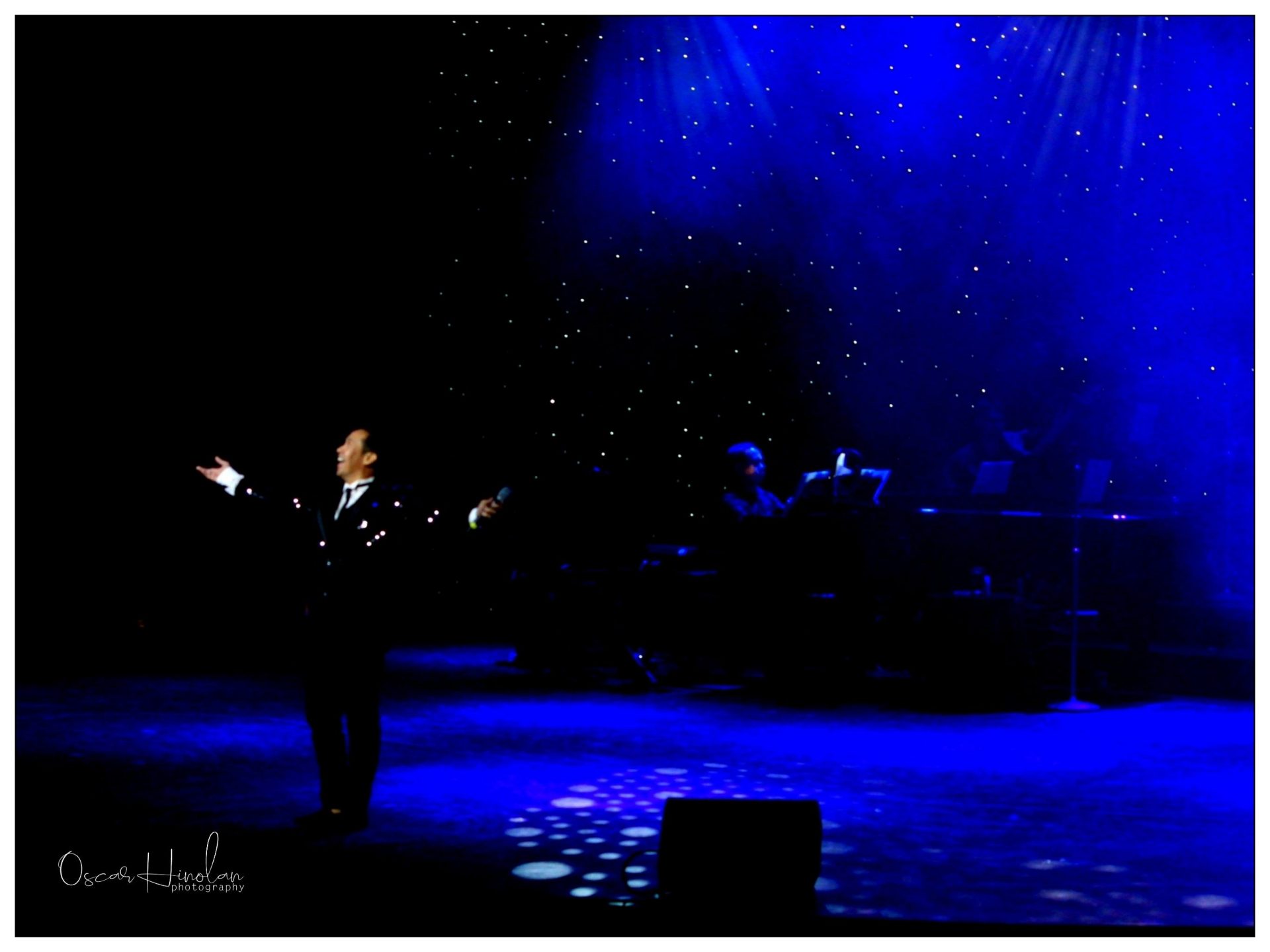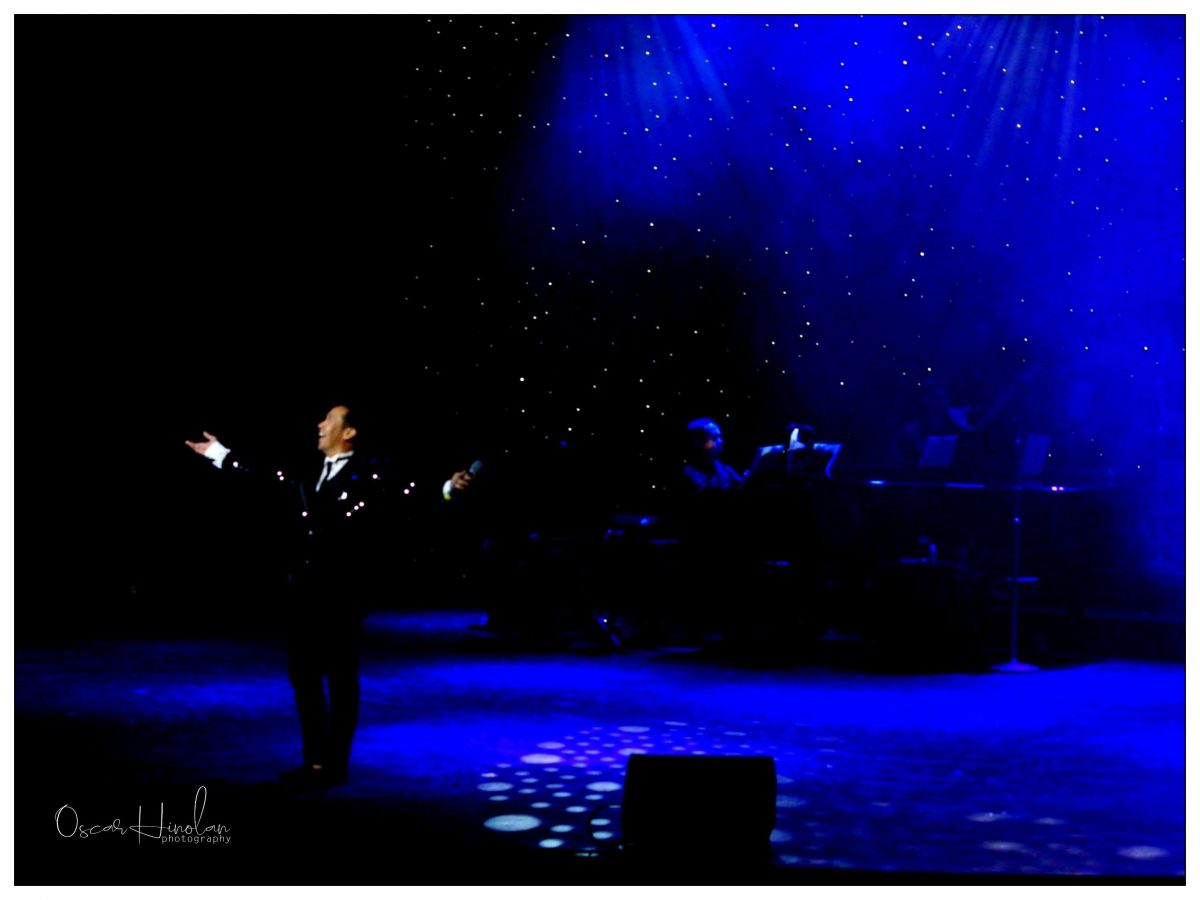 In an interview with Good News Pilipinas, Reuben Laurente talked about pursuing musical excellence and championing the Filipino artist on the global stage.
Reuben Laurente shared how his headliner shows are designed for an international demographic, as well as shows exclusively for predominantly Chinese and Japanese markets which has him singing songs written in various languages.
Good News Pilipinas (GNP): Reuben, what made you decide to perform on cruise ships?
Reuben Laurente (RB): Well, I know i needed to expand my horizon as an artist, and after being with The CompanY, I know I would still want to perform so a great opportunity came when my dear friend, musical theater actor, Roy Rolloda, informed me that Royal Caribbean Int'l, an American owned International cruise brand, was coming to Manila to conduct auditions for singers and dancers to be part of their production show cast. These casts perform shows Broadway-style and the Lord blessed me this opportunity.
GNP: What would you say are the best parts of performing onboard ships for an international audience?
RB: The best part would be doing what you are so passionate about which is singing and performing, and at the same time seeing the world, its beautiful scenery, experiencing first hand each country's culture and its people. The father of.American Literature Samuel Clemens A.k.a. Mark Twain once said "Travel is fatal to bigotry, prejudice, and narrow-mindedness. With traveling, you get to experience, learn, and understand people more because it teaches you to become more open-minded and unbiased.
GNP: Did you experience difficulties adjusting to performing on ships since you were more used to being a concert artist and being with the group, The CompanY?
RL: Well, believe it or not, I have really prayed for this job and asked the Lord not to make me feel seasick as soon as I step on the embarkation deck of the ship. That's the physical part. Professionally, my 13-year-stint with The CompanY prepared me for my next career. One has to be versatile as a singer and as a dancer as the shows are varied in genres and styles. It was really helpful that with my stint with my former group, I got to be exposed to an eclectic mix of genres and vocal styles. There were times that all four singers would do group numbers with lush harmonies, so nakatulong talaga that I was part of the Philippines' premier vocal group. As per the preparations for the shows, it entails a lot of rehearsals for singers and dancers at the studio which is inside the Florida International University. Rehearsals can be from 6 weeks to 2 months, depending on the number of shows you have to do.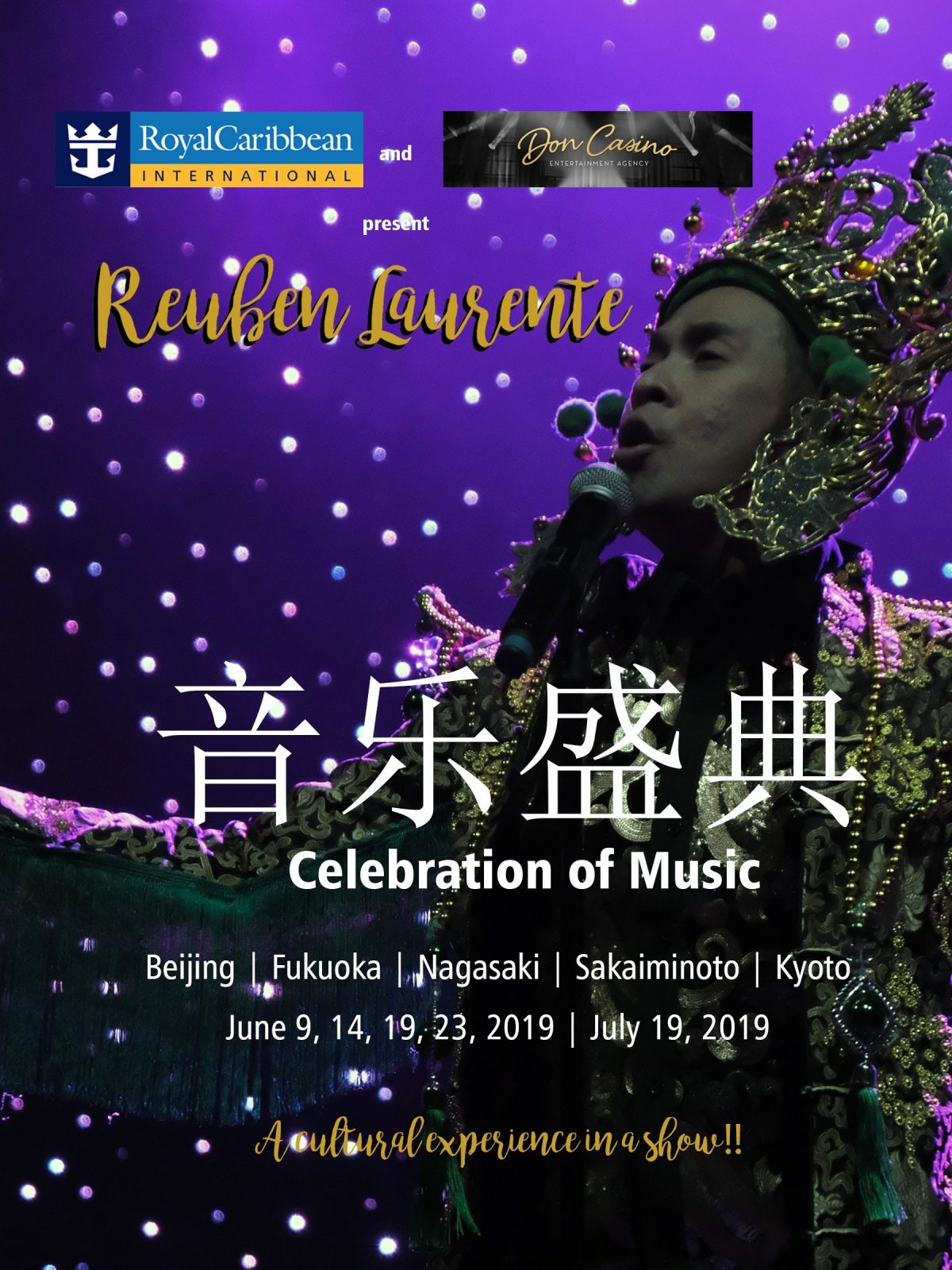 GNP: Please tell us about your new single.
RL: I have just recorded two songs to be released via music streaming devices Spotify, iTunes, and other digital platforms. I was blessed to be given the opportunity by Ms. Rosabella Jao Arribas of RJA Productions Inc, and my long-time friend in the industry, A&R Mgr Reck Cardinales. My first song (released October 1) is called "Ang Pinakamagandang Awit", a song composed by Marizen Yaneza and arranged by Noel Espenida. It's a beautiful love ditty. It's the return of OPM ballads with this one. My producer personally picked this song for me to record because she told me she misses the OPM male ballads on the radio, just like during the time when Nonoy Zuniga and Basil Valdez ballads and singing contest pieces were lording on the airwaves, and this was OPM some 30-40 years ago. So this is my way of making you revisit and reminisce the glory days of OPM.
GNP: Now that you have released your new recording, what will happen to your cruise ship career?
RL: I will continue to perform onboard ships as I have transitioned from being a production cast to doing my own headliner show. I do an eclectic mix of songs from Arlen (Harold) to Webber (Andrew Lloyd), with a dash of Italian, Spanish, Japanese, and Chinese, whoever is more predominant in the demographic. I have an agent that's based in Miami, Florida that arranges the gigs for me so more often than not, I'm in the Philippines.
Amidst the many demands for him to go full time on cruise ships, Reuben says he wants to be known as a solo balladeer in the Philippines.
"It has been a desire of mine to perform before my countrymen. I have been entertaining a foreign crowd since 2008 and with prayers, I told myself I want to share what I've been sharing with the world, to my countrymen. They deserve to see what I've been doing on the high seas and on the global stage," says Laurente.
"I know I have something to show my "kababayans", I am proud that I have shown the world what the Filipino artist and artistry is all about, and this is what I want to give back to my fellowmen and I hope they indulge me,"
he adds.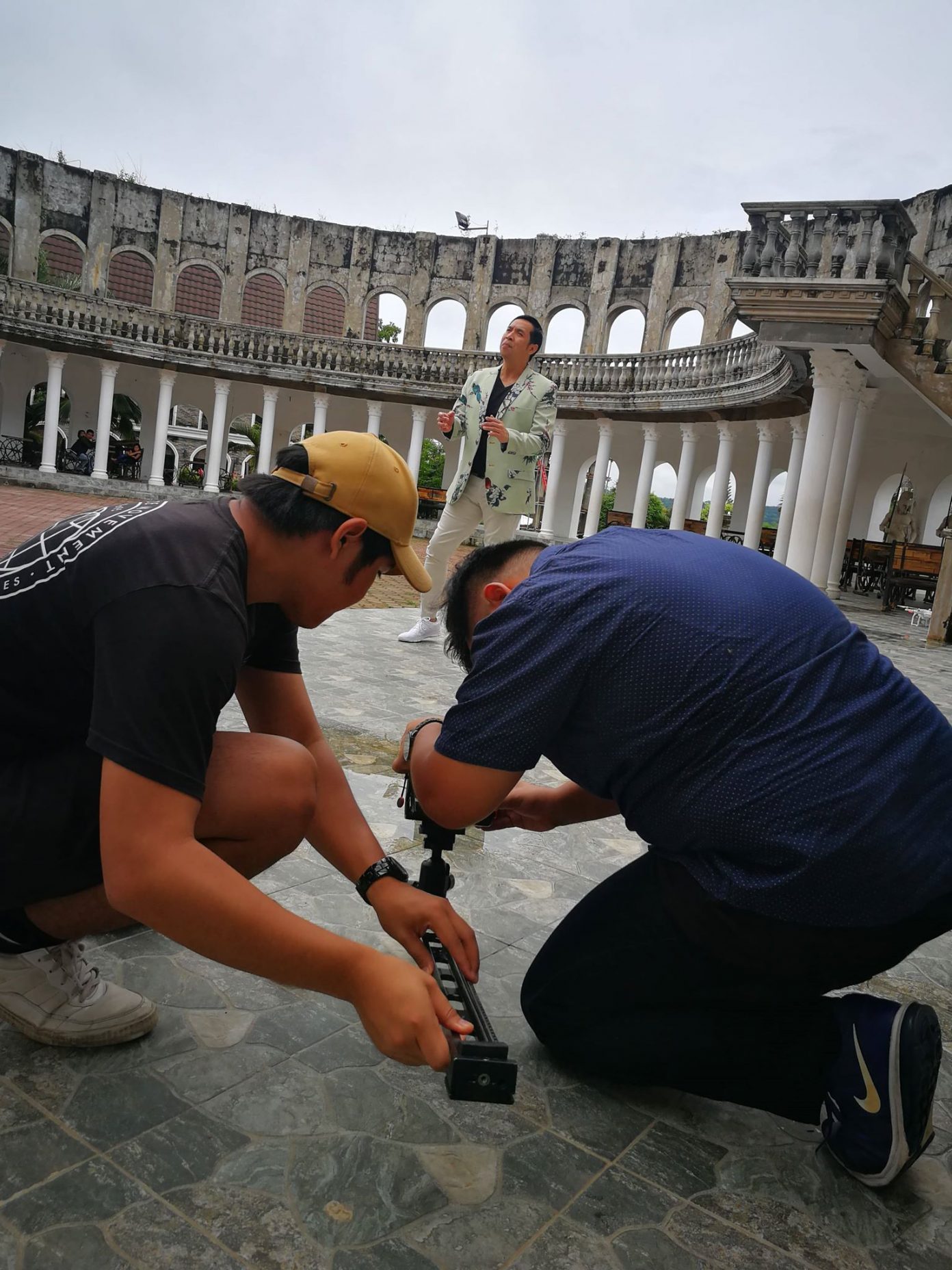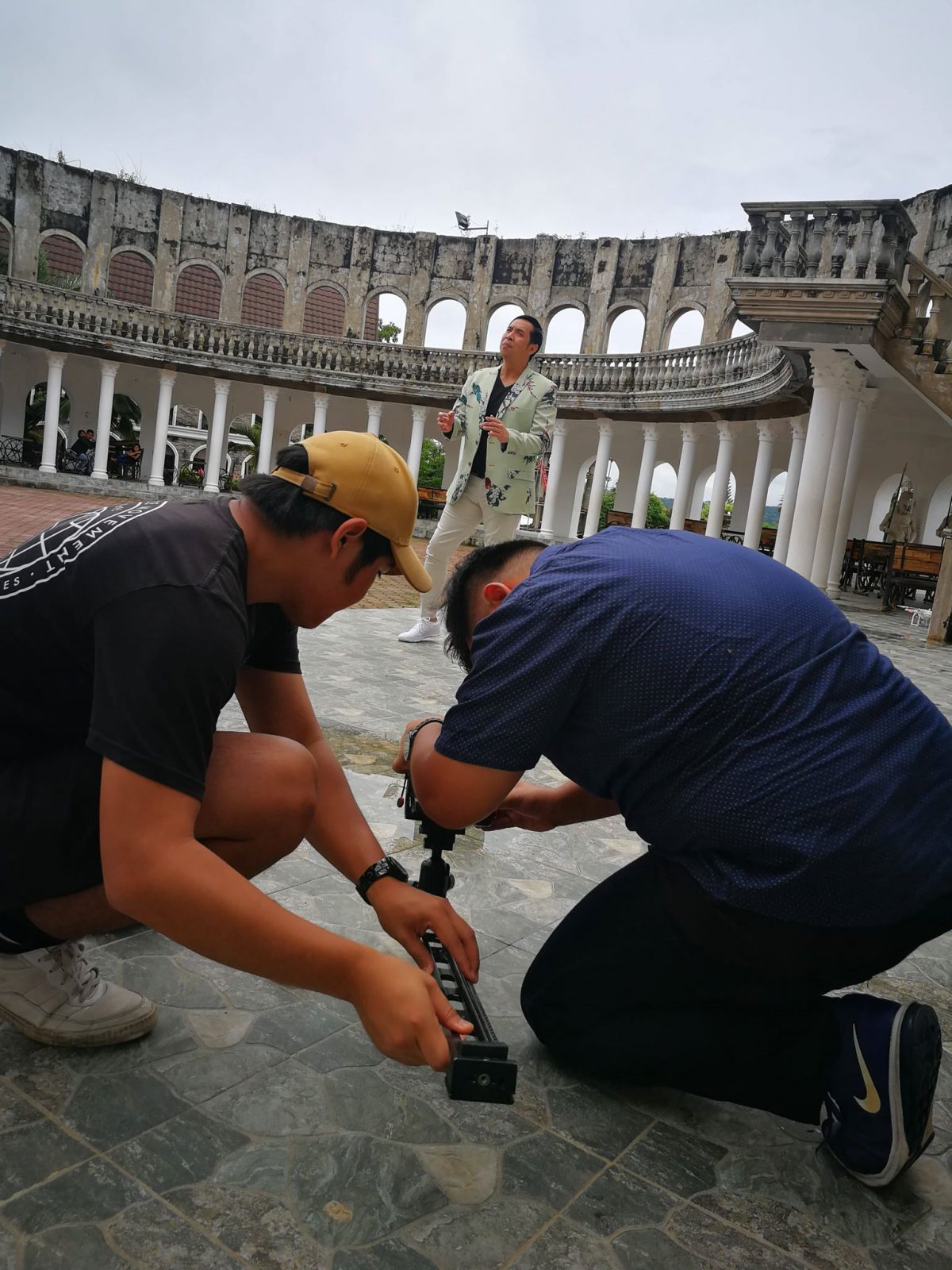 Asked if he ever thought of moving to another country during his long career performing for international audiences, Manila's Pop Virtuoso declared, "Never. I am a proud Filipino, and I still believe partly Carlos P. Romulo's popular adage "I AM A FILIPINO INHERITOR OF A GLORIOUS PAST" but I still declare in Jesus' name that we are not "HOSTAGEs of an uncertain Future"."
"I am still a hopeful Filipino citizen whose mindset is 'may pag-asa ang PILIPINAS'. We, the Filipinos are the best resource of our own land, we are selflessly giving this to the world because of our family.
"Masakit ma-secondary investigation sa mga destinasyon ko na madalas nangyayari, pero that will not make me renounce my being a Filipino, sa isip, sa salita, at sa gawa," Laurente says, recalling his encounters with racism.
Good News Pilipinas asked Reuben Laurente what he expects from the local entertainment industry now that he has released his new solo recording.
"I am not exempted from feeling the harshness of the industry, but that has even fired me up more to persevere and just do what I believe is what I am purposely designed for – to go out there, create, and entertain. I attribute my being persevering to the LORD who gives me the strength and the inspiration to just press on, and at 50, I am still here, and I give glory solely to the LORD who makes everything and ANYTHING possible for me to pursue this career path," the Filipino balladeer states.
"The song for me is an inspirational song. It's a pop love song but the song struck me as a song to my Lord, that the most beautiful song in this world is the one who gave me my purpose, to share the gift and my talent in singing. He is the source and the giver of why I am doing what I am so passionate about. I'm no perfect, paHOLIER than THOU, but I will always pronounce all the glory to Him," shares Reuben Laurente.
Apart from being a performer on stage, Reuben Laurente is also a visual artist having graduated with a Bachelor's degree in Interior Design at the University of the Philippines. His works have been featured in two coffee table books produced and published by Heritage Art and Antiquities and Piso Book Foundation namely "Kayumanggi" and "Folk Influence on Modern Philippine Art" by Jane Stangle Aposotol-Alvero.
WATCH Reuben Laurente perform in this music video and SEND him congratulations and well wishes in the comments below!
Like, Follow, Subscribe to GoodNewsPilipinas.com Facebook, Twitter, Instagram, Good News Pilipinas! TV on YouTube, new story notifications and e-mail newsletters for updates on more Filipino Pride stories.
Facebook Comments