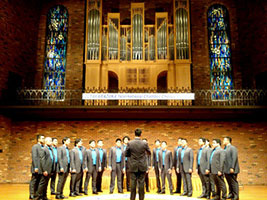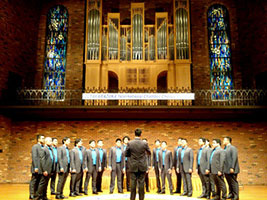 The all-male Filipino chorale ensemble ALERON has brought another pride to the Philippines after it bagged first place in the 31st Takarazuka International Chamber Chorus Contest (TICCC) in Japan.
Sponsored by the National Commission for Culture and the Arts (NCCA), ALERON outdid 22 harmonic group contenders and championed Gold Prizes for the Folklore and Contemporary categories.
The TICCC, a Japanese festival that started in 1984, encourages performances from different groups in different parts of the world at the Vega Hall in Takarazuka, Japan's "city of music," to strengthen the spirit of choral singing as they believe that "music and artistic pursuits could serve as beacons of peace."
In line with the said festival, all winners of the chamber chorus contest are bestowed with the chance to perform at a concert of an all-female musical theater group in Osaka, known as the Takarazuka Revue.
ALERON, a Latin word for "the winged one," was formed in 2006 with the alumni of the Ateneo de Manila High School (ADMHS) Glee Club as its members and with Christopher Amado Ong Arceo as their conductor.
The group started to establish their name with their first international choral competition victory under the Vocal Ensemble Category of the 1st Andrea O. Veneracion International Choral Festival held in Manila way back August 2013, which was followed by their Grand Prize triumph at the 10th Busan Choral Festival and Competition in South Korea in October last year.
Following the transnational success, the ALERON will represent the Philippines as a guest choir in the first International Federation for Choral Music World Choral Expo on Nov. 12- 16 to be held in Macau.
Facebook Comments