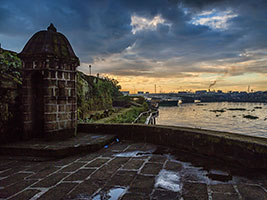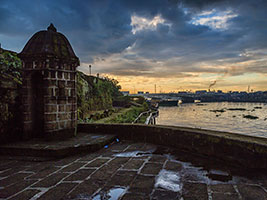 The Association of Heritage Cities of Spain granted the 2015 "Patrimonio" or Heritage Award to Intramuros Administration, in recognition for its efforts to preserve and protect Spanish colonial architecture in Manila.
The Intramuros, also called the Walled City founded in 1571, is the only district of Manila where influences of the Spanish colonization in the Philippines are well-preserved. Some of its popular tourist destination is the Fort Santiago and the renovated Maestranza Wall.
The Intramuros Administration has partnered with Escuela Taller de Filipinas Foundation in the recovery and restoration of the Philippine cultural heritage.
Since the inception of the Escuella Taller in 2009, more than 200 marginalized Filipino youths have been trained, preparing them with the necessary skills for the conservation and preservation of the cultural and architectural heritage in the Philippines.
It was established through a grant from the Agencia Española de Cooperación Internacional Para el Desarrollo (AECID) and the National Commission for Culture and the Arts, with its partners, the Technical Education and Skills Development Authority (TESDA), the Department of Social Welfare and Development (DSWD), and the Intramuros Administration (IA).
Awarding ceremony for the Heritage Award 2015 will take place in Avila, Spain in late October, in accordance with celebrations for the fifth anniversary of the birth of Saint Teresa, the patron saint of the city.
Previous award winners include the city of Morella, the Santa María la Real Foundation, Heritage Foundation of Castilla and Leon, The Barrie Foundation and The Ages of Man Foundation.
The Heritage Award is given annually by the World Heritage Cities of Spain to projects that implement restoration, promotion, and circulation of Spanish historical and cultural heritage.
Its deliberation includes the quality of projects, the execution and adaptation to urban context, and their role in restoring the social activities in the entire historical area, aiming to develop models for such other places, particularly those listed as World Heritage Sites.
Facebook Comments