The Philippines' Angels Walk for Autism, the annual event promoting integration of people with autism into society, is now partnering with ASEAN organizations to promote its advocacy.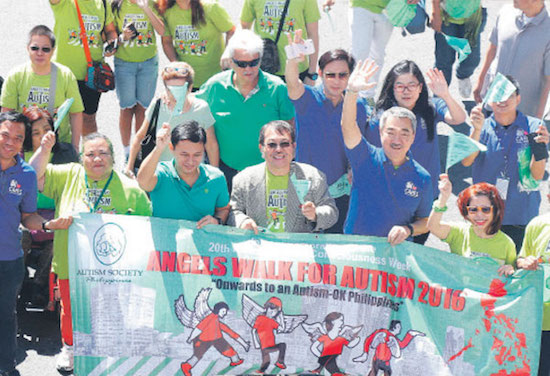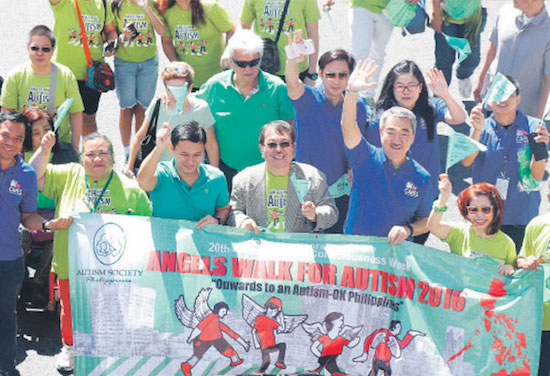 The 2016 walk led by the Autism Society of the Philippines (ASP) with its regular partner SM Cares of SM Supermalls, was participated in by representatives of the United Nations and the country's ASEAN neighbours.
Margareta Wahlstrom, head of the UN Office for Disaster Risk Reduction, Dr. AKP Machtan, ASEAN deputy secretary general for corporate affairs and Akiie Nimomiya, secretary general of the Asia Pacific Development Center on Disability, joined the Mall of Asia Arena event.
Mona Veluz, president of ASP, said that they are able to reach more people with autism and bring their causes towards a more integrated approach through the joint efforts of ASEAN organizations.
Koe added, "We are now on our 16th year of doing this Angels Walk. Our children have grown up and we are now going towards making them productive members in the community and society so that at least when we as parents leave them, we would be leaving them in a more caring society."
She added that they have started talking with government officials, non-government organizations and private companies to push for initiatives that will open job and livelihood opportunities for people with autism. She said while some companies have started to hire persons with disabilities, people with autism have yet to be accepted in the workforce.
"We want our children to be useful because they are and they can be with the right guidance, education and opportunities for them to do so. And that has been what we are gearing towards in our advocacy for inclusion," Koe pointed out.
The autism integration advocacy group has gone from mere awareness organization towards achieving social integration of people with autism to make them productive members of society, according to Dang Koe, chairman emeritus of ASP.
Facebook Comments