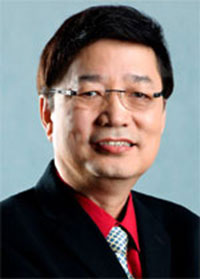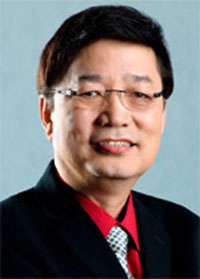 With this year's summer, everybody young and old and people from all walks of life begin to feel the heat. Temperatures are soaring to record-breaking scale.
In business, there are sizzling hot questions often in the minds of people wanting to be entrepreneurs.
Many people nowadays are exposed to various franchise businesses. The country has approximately 2,000 different franchises, with food franchises making up 55 percent and retail 45 percent.
Years ago, this was not the case. Food franchises accounted for 70 percent, and 30 percent for retail.
To help guide interested parties, I compiled a list of most frequently asked questions about franchising, and the answers.
I welcome other questions not found here. My e-mail address is found below. Do share this article with your friends, relatives or even clip and post in the bulletin board.
Q: Am I guaranteed success if I get a franchise?
Answer: No. A franchise gives the franchisee the opportunity to follow the business system that the franchiser has proved to be successful. Your success as a franchisee highly depends on the commitment you give the business. Beware of any franchiser or company that will guarantee your success.
Q: Can I just invest without necessarily liking the franchise?
Answer: There is no room for investors only in franchising. Franchisees are expected to like the franchise business. If you don't like the noise of pre-school children, you cannot apply for a pre-school franchise. Your success depends on your commitment, but if you hate the concept, how can you commit yourself to it?
Q: Can I get partners to raise the money for the franchise?
Answer: Avoid partnerships, but if it becomes necessary, make sure you are the majority shareholder to speed up decision-making. There are endless cases of business partnerships turning sour – even those forged by family members.
Q: What does the franchise investment cover?
Answer: The franchise fee, branch construction, furniture and fixtures, signage, and other items. The fee normally covers the right to use the trademark, business system, all the pre-operating services including training, the opening team, dry runs, pre-opening, and marketing support. It is critical to check with the franchiser the extent of coverage of the franchise investment and franchise fee. Expect variations in the coverage.
Q: Can I take the franchise agreement and show it to my lawyer?
Answer: By all means! It is your right as an applicant to seek legal advice. Beware when the franchiser does not allow you to bring the agreement contract outside their office. Prior to sending to your lawyer, please read several times. Never be afraid of the technical and legal terms. Underline statement or phrases vague. Do write questions as you read.
Q: Am I obliged to get all my supplies from the franchiser?
Answer: This varies from franchiser to franchiser. However, the franchiser could oblige you to get certain supplies from them – particularly those that carry trademarks and those crucial to product quality and standards.
Q: Do franchisers put mark-ups on supplies delivered to franchisees?
Answer: Yes. The mark-up covers their cost of locating, buying, and warehousing supplies.
Q: Why do I have to go through an application process?
Answer: The application process enables you and the franchiser to decide if you can do business together. Avoid any franchiser who can't wait for you to sign the agreement. The process may take sometime including doing the location study.
Q: Can the franchiser tell me my profit margins and payback period?
Answer: The franchiser can only give you estimates. The figures will depend on how well you manage your branch. Verify and conduct your own estimates.
Q: Who will look for and choose my site?
Answer: You should be able to convince yourself that there is a market for the business concept in the site you choose. Hardly do franchisers provide sites. If ever they do, study carefully weighs the pros and cons. Consider where you live and familiarization with the neighborhood.
Q: Can the franchise be taken away from me?
Answer: Yes. You lose your franchise if you violate the agreement and ignore the operations manual. The franchise fee will not be refunded to you. However, unless the infractions are serious, there is normally a "curing process" where the franchiser gives you a chance to correct your mistakes.
Q: Will the franchiser help me manage my branch?
Answer: An important part of franchising is the franchiser's commitment to help your business. The assumption is that the franchiser has had years of experience that he will want to share to make your franchise successful. However, you have to be open and take him seriously. However as a franchisee you have to be on top of managing your branch. The Franchiser is there to provide support. What is vital is to establish open communication lines.
For questions and more information, you may contact Armando "Butz" Bartolome by email: philfranchiseguru@gmail.com or on Twitter (https://twitter.com/philfranguru). His website is www.gmb.com.ph.
Facebook Comments