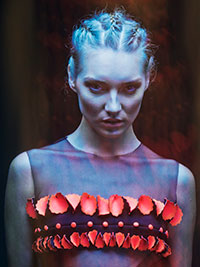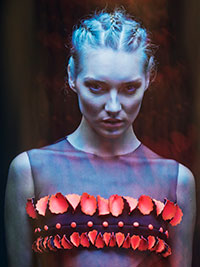 Filipino designer John Herrera became the crystal award winner of London Emerging Designer (L.E.D) competition of twelve designers, that took place at Baden-Powell House.
Herrera took home the award and 1,000 pounds in prize money for his 10-piece collection inspired by bioluminescence.
In an interview with the fashion website Style Bible, Herrera shared the story behind his creations.
"Growing up in our beautiful island nation, I have always been into snorkeling, and what I see when I look at the diverse marine life we have in our reefs are women wearing fantastic outfits," he said. "Fusing cren with chiffon fabrics and burning the edges, I was able to create a malleable material. I also did a bit of experimental tailoring which I think complements the frocks I made for the London girl."
Last February, Herrera was also in London to show at the International Fashion Showcase a collection inspired by "aswangs." He told Style Bible that he was able to sell one of his dresses, which ended up being worn by an artist, Aowen Jin to one of her shows.
"Interest in what she was wearing led to me submitting my portfolio to the producer of the LED show. After a few days, they announced on their official site, I'm joining the London Emerging Designer line up of 12."
Facebook Comments