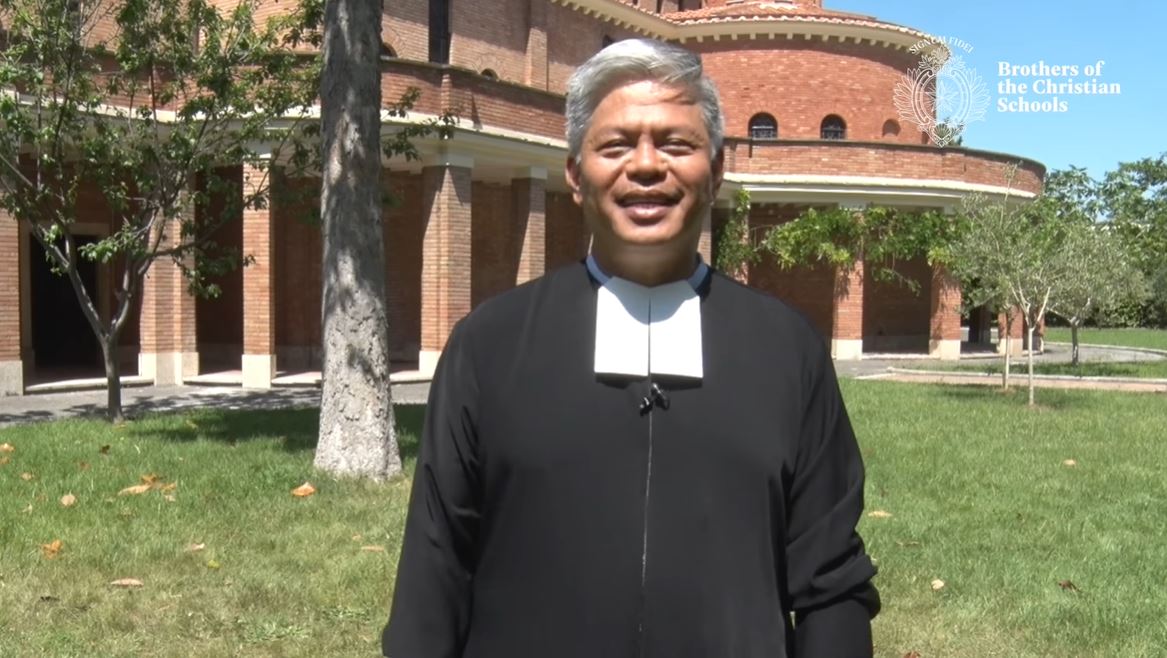 Brother Armin Luistro has been elected the new superior general of the De La Salle Brothers, the first Filipino to hold the highest post in the global education institution founded by St. John Baptist de La Salle of France.
Luistro was voted superior general of the De La Salle Brothers, formally known as the Institute of the Brothers of the Christian Schools founded in 1680, and which runs 1,125 schools in 79 countries worldwide.
The global Catholic teaching congregation announced Luistro's appointment as the 28th successor of its founder St. John Baptist de La Salle, the patron saint of teachers to youth, on May 18, 2022, during its 46th General Chapter meeting in Rome.
Luistro has over 34 years of experience in both the private and public sectors. He served as the Secretary of the Philippine Department of Education from June 2010 to 2016.
Luistro served as President of the De La Salle University System and several other La Salle schools. From 2017 to 2019, he returned to serve as President of De La Salle Philippines, the network of La Salle schools in the country. He is currently a board member of the Philippine Business for Social Progress (PBSP), the largest business-led non-governmental organization in the country.
In May 2019, he was appointed Brother Visitor of the Lasallian District of East Asia. Brother Armin has also held various positions in other governmental and intergovernmental organizations, such as the Advisory Council of the National Youth Commission (NYC), the UNESCO National Commission of the Philippines, and the South East Asian Ministers of Education Organisation (SEAMEO).
He has also been an active member of the Philippine Council for NGO Certification (PCNC), the Knowledge Channel Foundation, the Philippine Business for Education (PBEd), and the Sidhay Foundation for Street Children.
Brother Armin holds a Doctorate in Educational Management from Saint La Salle University in Bacolod and a Master's Degree in Religious Education and Values from De La Salle University in Manila. He also holds a Bachelor of Arts degree in Philosophy and Humanities from De La Salle University.
The Philippines' De La Salle Brothers and the Jesuits of the Philippine Province raised over 10 million pesos to feed the needy in Metro Manila during the strictest community quarantine in the time of the COVID-19 pandemic. Lasallian educational institutions in the Philippines had also initiated philanthropic efforts for students during the pandemic with tuition rebates, extended free counseling, the no-fail policy, and pocket wifis to aid in purely online learning.
WATCH this video and SEND CONGRATULATIONS in the comments below to Brother Armin Luistro, the first Filipino superior general of the De La Salle Brothers and successor to St. John Baptist de La Salle!
Good News Pilipinas is a Lasallian Scholarum Awardee. TELL US your good news story tips by messaging GoodNewsPilipinas.com on Facebook, Twitter, Instagram, or e-mail editor@goodnewspilipinas.com and WATCH Good News Pilipinas TV YouTube & Good News Pilipinas TikTok for more Filipino Pride stories!
Facebook Comments