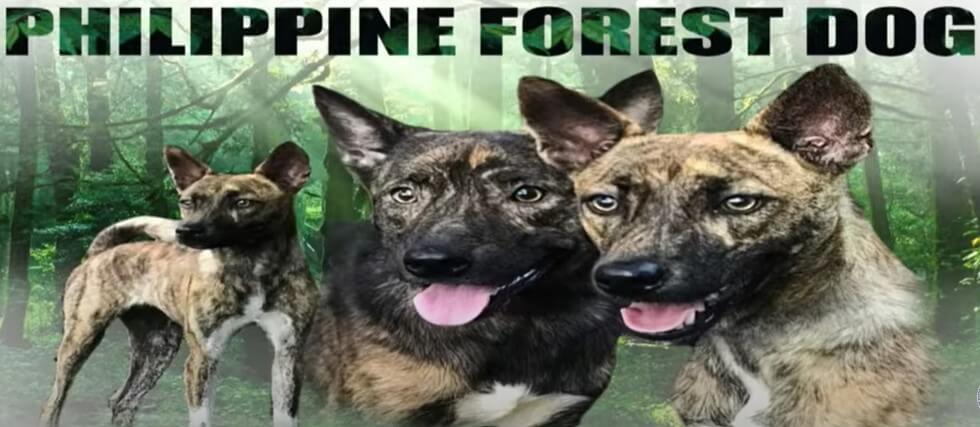 Tada! Introducing the Philippine Asong Gubat! You read that right – the Asong Gubat or Philippine Forest Dog was introduced and showcased in the Philippine Circuit, the biggest and most prestigious dog show in Asia, as the proposed official National Dog Breed of the Philippines.
Main proponents Philippine Canine Club Inc. (PCCI) and Asong Gubat Breeders Association (AGBA) announced during the showcase held at the Araneta Coliseum last January 14, 2023, that they are excitedly and very seriously pushing forward with the lobbying for the Forest Dog to be the country's official indigenous national dog breed and will be submitting the proper documentation of the breed to be officially recognized by the Fédération Cynologique Internationale or the World Canine Organisation, the ruling organization of national kennel clubs.
Azkal, Aspin, Asong Gubat?
It may surprise many that among our native dogs whom we endearingly call Azkals and Aspins – there is a hidden gem. Apparently, there is a segment in the population of our Aspins that carry the bloodline of an ancient dog breed that has a particular, distinct, and special quality that can be considered comparable to our neighboring countries' national dog breeds like the Thai Ridgeback, Vietnam's Cho Phu Quoc and Japan's Shiba Inu, among many others.
Your Brownie, Tagpi, or Tiger may be one. These special canines can actually be found all over the country though most of these dogs are commonly found in far-flung provinces of the Philippines.
They are commonly found in the highlands of northern Luzon, which the locals call the Bird Catcher Dogs. In the Visayas region, they are known as Witch Dogs while in Mindanao they are Tiger Dogs.
The fur coats of these dogs may be brown, black, sable, or spotted, but most of them have brindle coats with dark brown and black stripes.
At the same time, they possess very unique special features and characteristics that distinguish them from other local and foreign dog breeds.
Uniquely Asong Gubat Traits
They have long, sharp, usually black claws which actually regularly sheds on their own, instead of being naturally worn down or cut by their owners. This ability is unique and distinct to their kind and not seen in other dogs that we know.
The mouths have black lips and gums while the roof of the mouths and the tongue have black and gray spots or marks.
They can also be identified through their double-sealing anus and their unique genital features. This may provide the explanation observed by some of their owners that they usually refuse to mate with dogs other than their kind. This mating preference may have contributed to the preservation of the genes of their breed.
They are good hunting dogs, they can survive in the jungle if left alone on their own. They can climb trees and climb over high walls and fences. They are intelligent, they are high energy, and have a high prey drive. They are alert and very agile as well, making them great hunters and guard dogs.
Without proper early socialization, they are known to be very aggressive in going after prey animals. They hunt and kill chickens, birds, cats, rats, goats, monitor lizards, snakes, and even other dogs especially when they roam and work together in packs.
In fact, there are some people who believe that the asong gubat could be one of the oldest breeds of dogs in the world. They estimate that the breed could be around 36,000 years old. The ancestors of these dogs were believed to be brought by the early settlers to the Philippines as their companion and hunting dogs. Which helped the breed to flourish in different parts of the country.
The Philippines has witnessed heroic acts by local dog breeds, such as Kabang the Aspin of Zamboanga, and the support dogs of UP Diliman.
WATCH the Asong Gubat showcase at the Philippine Circuit Dog Show in this Philippine Canine Club Inc. video and SHARE this story to spread awareness about the Asong Gubat!
The Philippine Forest Dog or Asong Gubat is being lobbied as the country's official National Dog Breed. WATCH the showcase via @PhilCanineClub https://t.co/RckUEDB225

— GoodNewsPilipinas.com (@GoodNewsPinas_) January 25, 2023
Good News Pilipinas is a Lasallian Scholarum Awardee. TELL US your good news story tips by messaging GoodNewsPilipinas.com on Facebook, Twitter, Instagram, or e-mail editor@goodnewspilipinas.com and WATCH Good News Pilipinas TV YouTube & Good News Pilipinas TikTok for more Filipino Pride stories!
Facebook Comments