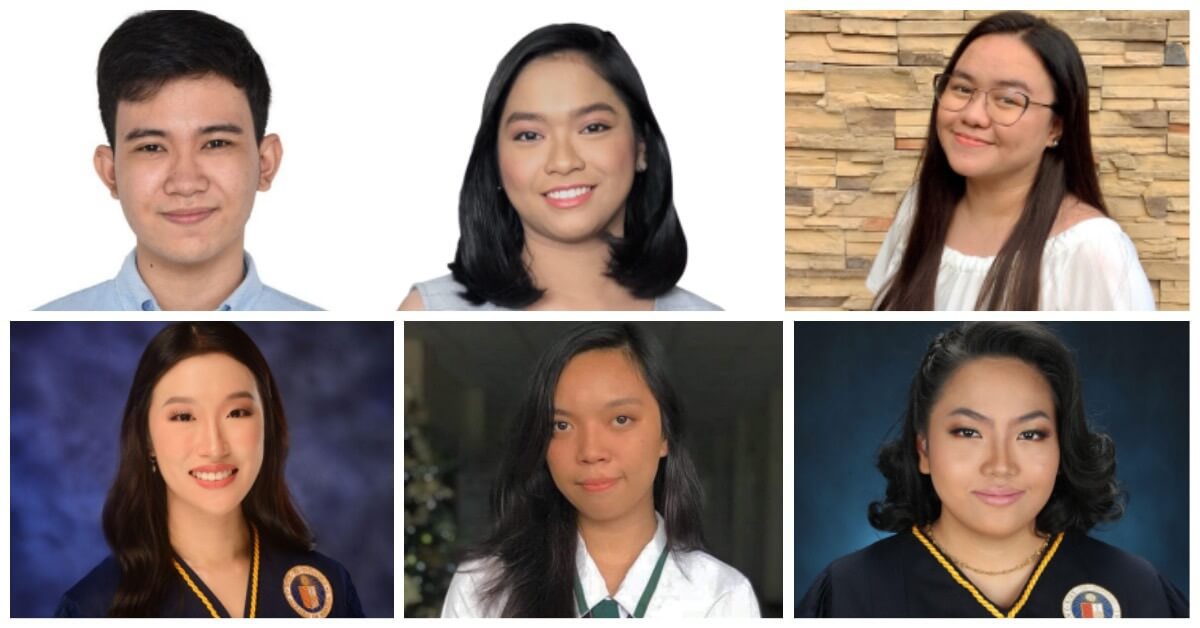 Ateneo de Manila University (ADMU) student teams from the Philippines dominated the 2022 edition of the Make the Case – East Asia Student Competition, a tilt that challenges university students to profile how the best existing solutions to the plastic crisis can be applied elsewhere.
The Ateneo teams won all five major awards for the only sustainability challenge of its kind for university students across Asia that started in June and ended in October with an awards ceremony.
Aling Tindera Plastic-to-Waste Program
Team Dreamers and Doers, composed of Development Studies students Jan Mae Sagdullas, Jericho Urquiola, and Arianne Faith Ibon of the Jesuit-run educational institution in Quezon City, was declared the Overall First Place Winner of the competition.
"Dreamers and Doers" was the Theme Two Winner with its case study of an existing, proven project or program that reduces or eliminates plastic pollution that can be cost-effectively replicated and scaled.
The team's case profile of "Aling Tindera Network" in Manila presents a plastic waste-to-cash program that involves networks of women micro-entrepreneurs mostly owning sari-sari stores which is a type of convenience store commonly found in the Philippines.
ADMU's Aling Tindera case bested four other finalists in the category that included De La Salle University, another team from ADMU, Macao Institute for Tourism Studies, and Hong Kong University of Science and Technology.
Apo Island Zero-Waste Practice
Team Help Help Hooray, composed of Chemistry student Tiffany Peñaflor and recent graduates Tafline Sia and Amanda Tolentino, won Theme One for an existing proven project/program that reduces plastic waste near a waterway.
ADMU's case study "Wow-BFFP-Negros Or's Apo Island" in Negros Oriental, focused on the first island barangay in the nation to adopt zero-waste practices.
The Apo Island case bested four other finalists in the category that included collaborative entries of Ateneo de Manila University and Mapau University, Ateneo de Manila University and De La Salle University, another solo team from Ateneo de Manila University, and the Singapore Management University.
As the recipient of the Overall First Place Award, Dreamers & Doers receives a cash prize of USD 2,500 on top of its USD 4,000 prize as Theme Two Winner.
As Theme One Winner, Help Help Hooray receives USD 4,000.
Ateneo's The Sustainables was also named the student team with the highest score, earning the Plastic Atlas Asia Insights Prize Award with a prize of USD 1,000, and is also the recipient of the Community Engagement Prize Award with a prize of USD 1,000.
The winning student teams from the Philippines competed among participants from 22 universities in 10 countries who were challenged to present a detailed case study on an initiative that significantly reduces plastic waste.
The Ateneo de Manila University teams were honored in an online awards ceremony held on October 11.
Make the Case is a new Asia-wide student competition that challenges students to identify where plastic reduction projects are working and to think more seriously about how scale can be achieved.
The first two Make the Case competitions took place in India in early 2021 and were organized by CAPP of the Ocean Recovery Alliance, the Goa Institute of Management, one of the leading business institutions in India, and the Indian Plastics Institute, a prestigious member-driven organization of plastic industry professionals.
In September 2022, Make the Case was recognized by The United Nations Office of South South Cooperation (UNOSSC) as one of its Good Practice Solutions.
Ateneo leads Philippine universities in the 2022 Times Higher Education (THE) Impact Rankings of institutions contributing to the United Nations Sustainable Development Goals (SDGs) and the 2023 edition of THE World University Rankings.
Noteworthy student-led projects for sustainability include Mapua University student Carvey Ehren Maigue's AuREUS invention which was chosen as the first-ever James Dyson Sustainability Award winner and the De La Salle University – Dasmarinas Senior High School students' alternative to a plastic drinking straw.
With additional reports from Angie Quadra Balibay
SEND CONGRATULATIONS in the comments below to Team Dreamers and Doers and Team Help Help Hooray from the Ateneo de Manila University for winning the Make the Case – East Asia Student Competition!
Good News Pilipinas is a Lasallian Scholarum Awardee. TELL US your good news story tips by messaging GoodNewsPilipinas.com on Facebook, Twitter, Instagram, or e-mail editor@goodnewspilipinas.com and WATCH Good News Pilipinas TV YouTube & Good News Pilipinas TikTok for more Filipino Pride stories!
Facebook Comments