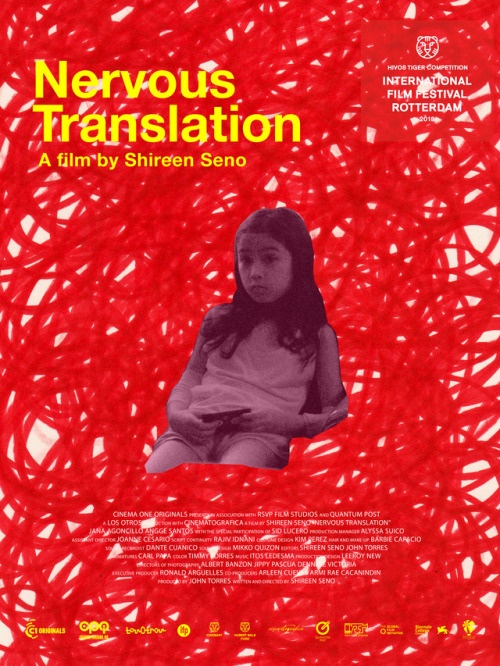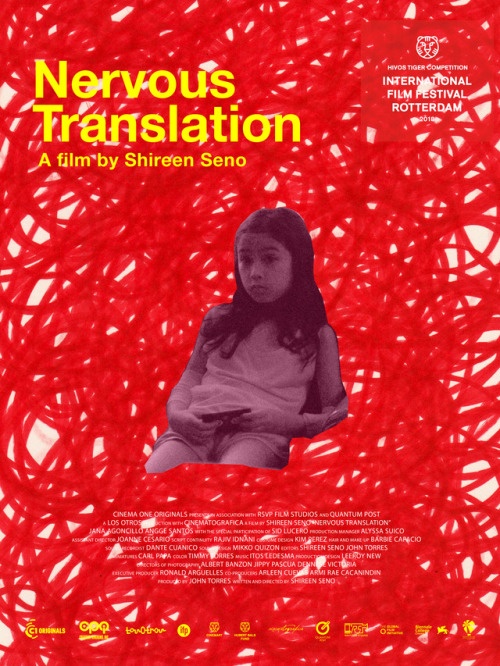 The multi-award winning film Nervous Translation is screening across continents in various international film festivals this August.
Director and writer Shireen Seno's film about a girl who finds a pen that can translate people's nervous thoughts and feelings will do the rounds of theaters in Australia, Romania, the United Kingdom, and the Philippines.
The film synopsis described the setting in late 1988 post-dictatorship Philippines where "8-year-old Yael, shy to a fault, lives in her own private world. Left to her own devices while her mother assembles shoes at the local shoe factory, Yael cooks miniature meals for herself, sometimes forgetting about leftovers for dinner in the fridge.
In the evenings, she cuts her mother's white hair for 25 centavos a strand while they watch soap operas on television.
Yael only knows her father through his voice through voice letters in the form of cassette tapes which he sends back every now and then from Saudi Arabia.
Their boombox has a problem of 'eating tape', but this does not stop Yael from secretly listening to Father's voice letters. One night, she accidentally records over a voice tape meant for her Mother."
The 90-minute film starring Jana Agoncillo, Angge Santos, and Sid Lucero, has won several awards since its first screening on local television's Cinema One.
Seno won the Asian New Talent Award for Best Script Writer at the 21st Shanghai International Film Festival.
The Cinema One film also won the Abraccine Prize (Critics' Prize) at the 7th Olhar de Cinema Curitiba International Film Festival in Paraná, Brazil.
Another international victory for Shireen Seno's film was the Netpac Award at the Rotterdam film fest in the Netherlands.
Nervous Translation screens in the following theaters:
Melbourne International Film Festival, August 5+9
In competition, ANONIMUL IFF, Romania, August 6-12
Cinemalaya, August 8, 9pm, CCP Dream Theater
Artists' Cinema programme, Tate Modern, September 19
Filmmaker in Focus, Berwick Film & Media Arts Festival, UK, September 20-23
Facebook Comments