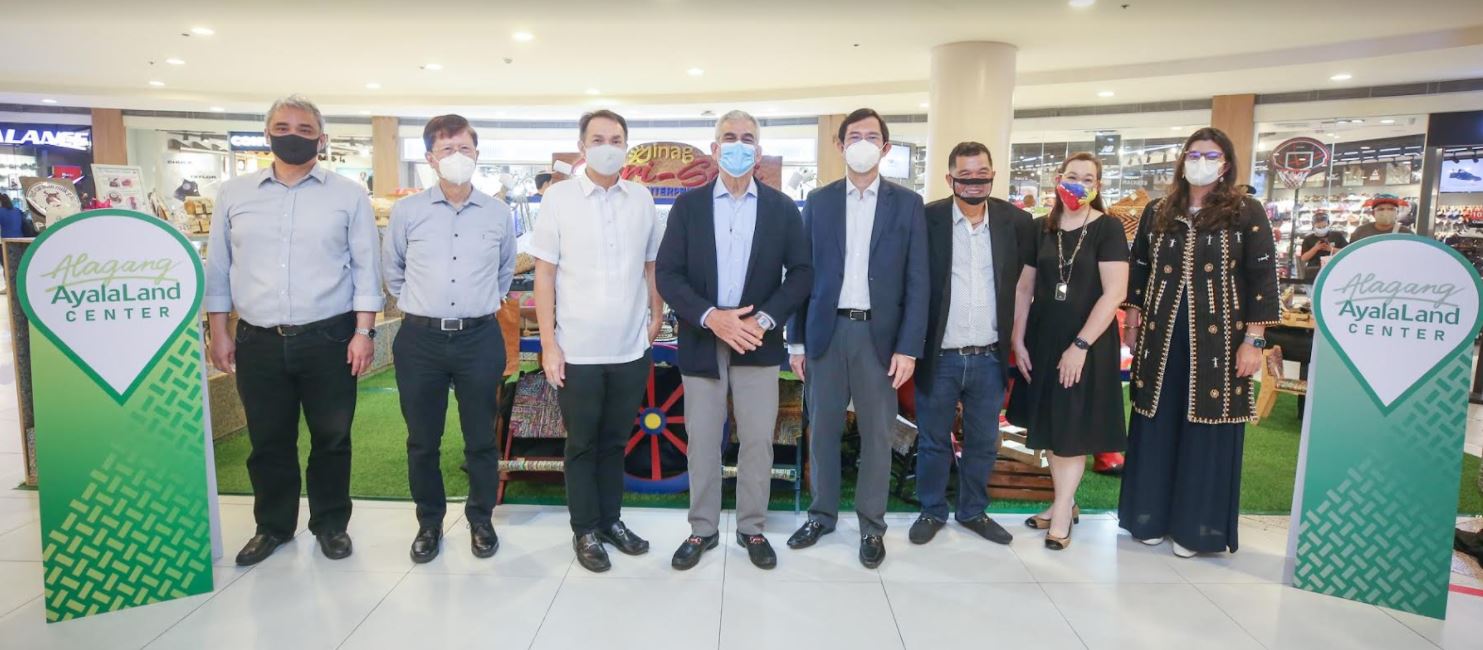 Ayala Land, BPI Foundation, and Bayan Academy are joining hands to empower social enterprises in the Philippines.
Ayala Corporation Chairman, Jaime Augusto Zobel de Ayala, led the formal inauguration of an Alagang AyalaLand Center for social enterprises at TriNoma in Quezon City.
This is one of 32 Ayala Malls with Alagang AyalaLand Centers supporting more than 400 social enterprises and generating at least 4,000 jobs for the community.
The center in TriNoma showcases the "Sinag Sari-Sari Social Enterprise Store", a joint project of Alagang AyalaLand, BPI Foundation, and Bayan Academy that aims to support the growth of social enterprises, create livelihood and jobs, and aid in the country's road back to recovery.
"These are great initiatives. All of us have the responsibility to encourage inclusivity, and it's very much part and parcel of the way we think now. Hopefully, we can do a lot more over time and engage much more, catching all levels of society and helping out people who've probably been hurt more by this downtime than anybody else," said Ayala Corporation Chairman Jaime Augusto Zobel de Ayala in his key message.
Alagang AyalaLand is a community engagement program focused on generating livelihood and jobs through social enterprises, providing disaster relief to surrounding communities, and promoting a sustainable environment. The program has so far established 32 Alagang AyalaLand Centers supporting 400 social enterprises and generating at least 4,000 jobs for the community.
"By providing free space to social enterprises in our malls, we hope that they would be able generate more business and thus create more jobs and support the livelihood of people. We also hope that through this program we will develop many small businesses and budding entrepreneurs.," said Bobby O. Dy, Ayala Land President and CEO.
BPI Foundation with its implementing partner, Bayan Academy, organized the participating Sinag merchants who in turn help local and marginalized communities. This is an enhancement of its Sinag program, which aims to champion social enterprises, made possible through Alagang AyalaLand that provides market access in rent-free spaces in Ayala Malls.
"At BPI, we believe that supporting social enterprises is crucial in building a better, more financially inclusive, and sustainable Philippines," said BPI President and CEO TG Limcaoco. "Through BPI Foundation's Sinag program, our goal this year is to shed light and give hope to our social entrepreneurs and help them recover from tough times because of the pandemic. It is also our goal to rekindle the Bayanihan spirit among stakeholders and develop resilience among social entrepreneurs."
One of the Sinag merchants is Bambuhay, a social enterprise that generates opportunities for marginalized communities through the process of peacebuilding and environmental conservation. To date, Bambuhay has impacted 2,782 families, providing them with resilient livelihood, employment opportunities, and relief assistance.
Calaboo, on the other hand, is a women-led and operated social enterprise committed to righteous stewardship of resources, with a focus on empowering low-income rural women and supporting smallholder dairy farmers.
Based in Baguio, Everything is Pine is yet another program participant that utilizes locally-abundant dry pine needles to produce high-quality accessories such as earrings, necklaces, and home decors like baskets and planters. Everything is Pine works toward the continuity of the proud Cordilleran art of weaving with the help of the local women artisans of Baguio.
Good News Pilipinas is celebrating its 15th Anniversary in 2021 by giving away prizes! Subscribe to this website and  Good News Pilipinas! TV YouTube channel and enter the raffle by telling us what you like about our stories in an email to editor@goodnewspilipinas.com
Facebook Comments