Bacoor City in Cavite is granting free franchises to tricycle operators who will operate electric tricycles or e-Trikes, becoming the first local government unit (LGU) to provide such "green" incentives.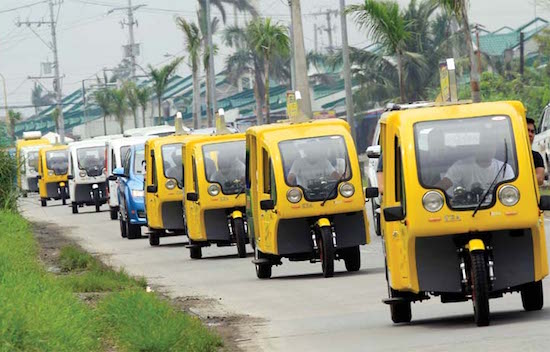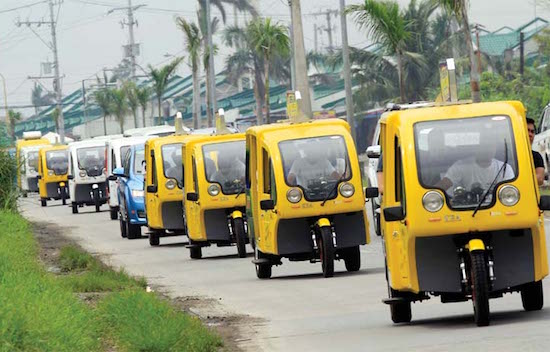 The city ordinance grants the incentives to operators of electric or alternative-fuel run tricycles.
In addition, registration for these e-Trikes will also be made faster and easier for the convenience of operators who will shift to the environmental-friendly public transport.
Offsite public charging stations have also been set up to allow e-Trike drivers to charge batteries and not run out of charge in the middle of a trip.
The "Text An ETrike" program has also been introduced to allow commuters to access the nearest available ETrike, much like a taxi fleet service.
Officers of Electric Vehicle Association of the Philippines (EVAP) led by President Rommel Juan congratulated city Mayor Strike Revilla for pioneering the eTrike fleet and incentives.
Juan shared his hopes that more LGUs will follow the pioneering program of Bacoor, "LGUs nationwide can replicate this operating system in Bacoor to make their communities greener and at the same time modernize their tricycle transport infrastructure as well."
Bacoor first launched 10 e-Trikes with more scheduled for release by Kea Industrial, the Bacoor-based e-Trike manufacturer.
Facebook Comments