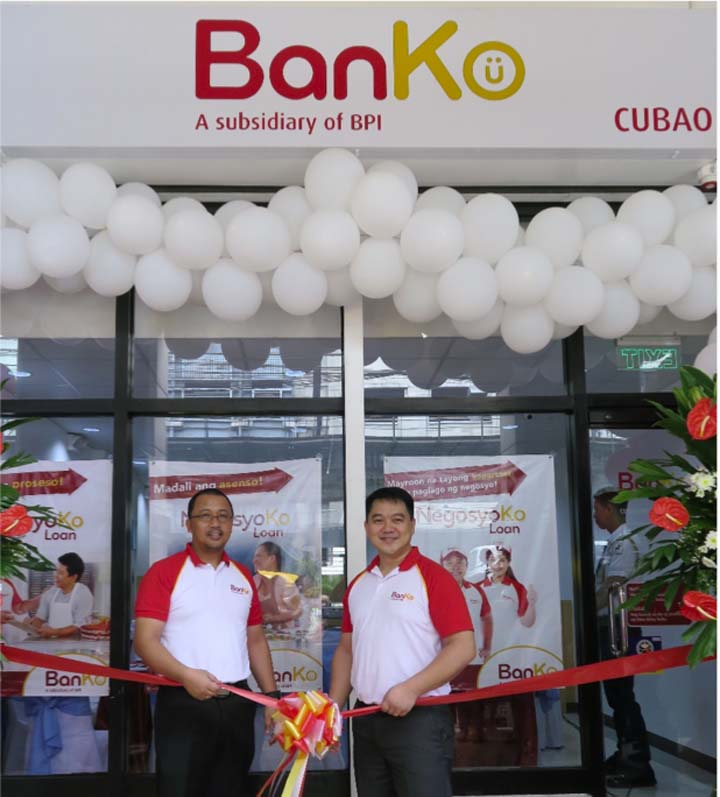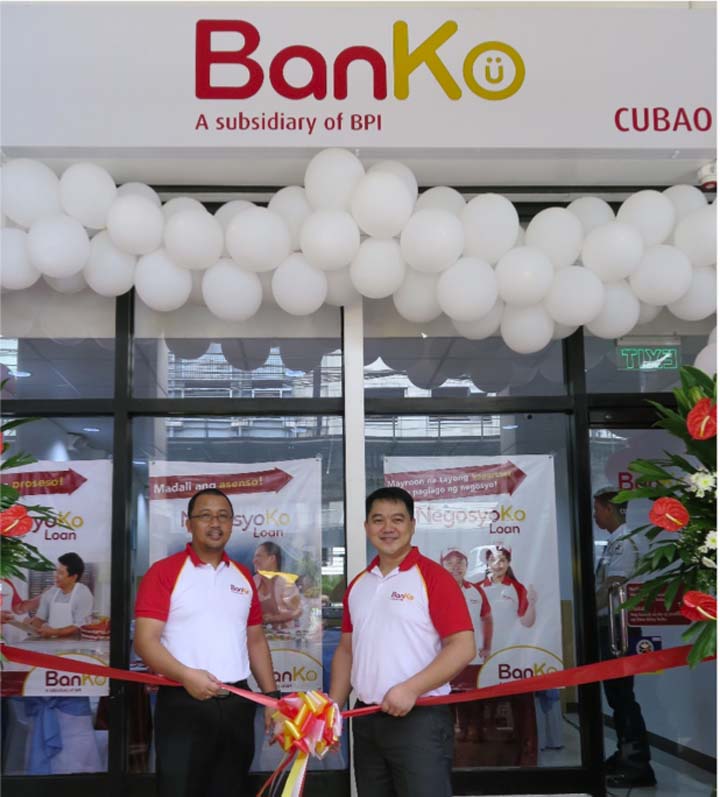 BPI Direct BanKo (BanKo), the microfinance subsidiary of the Bank of the Philippine Islands (BPI), officially opened the doors of its Cubao branch on August 13, 2018. This marks the third BanKo location in Metro Manila, after the Greenhills branch and Caloocan Branch opened in 2010 and 2016 respectively.
Propelled by its vision to make financial solutions more accessible to self-employed micro-entrepreneurs (SEMEs), BanKo has been addressing the needs of small business owners in the country with over 135 branches nationwide. As it finally expands its foothold in Metro Manila, BanKo has considered a location with a high density of small businesses that can greatly benefit from formal financial services.
Quezon City is Metro Manila's largest rural area in terms of land area and population. With close to 70,000 registered businesses—more than 13,000 of which are newly-registered—Quezon City also serves as one of the Philippines' biggest service economy hubs.
However, the presence of financial services providers (FSPs) in Quezon City pales vis-à-vis the total city population with only 1.25 available FSPs for every 10,000 residents.
For BanKo President Jerome Minglana, these concerns made Cubao the ideal location for the institution's first central location in Metro Manila. As the commercial center of Quezon City, Cubao is an arm's reach to four public markets: Farmer's Market, Nepa-Q-Mart, Project 4 Public Market, and Kamuning Public Market.
"Empowering small businesses and grassroots communities has always been the core of BanKo's business. We have been setting up more accessible financial services for SEMEs in the provinces, and it's time that we also expand our presence in Metro Manila," shared Minglana.
"There is still a huge gap in access to finance that the industry needs to address. By providing our SEMEs with a more formal lending platforms, it not only enable individual business owners, but benefits the country's economic growth in the long run," he added.
Through this opening, palengke and carenderia vendors, mini grocery store and bakery owners, and other SEMEs with businesses that are two years of existence will be able to apply for NegosyoKo loans for as much as P300,000 with a starting interest rate of 2.3%. Collaterals are also not an issue for BanKo clients, as collateral for loans under P100,000 is not required. Simple documents like a barangay permit would be required for submission. This ensures a less complicated and less intimidating process especially to the previously unbanked.
"BPI actively seeks and creates innovative solutions to cater the specific needs of the market. With 167 years of service under our belt, our aim is to keep growing with the Filipinos and the entire Philippines. As the market continues to evolve, so will BPI," stated Simon Paterno, Executive Vice-President and Segment Head of BPI Financial Products and Alternative Channels. "Regardless of which sector they belong to, clients of the BPI network deserve to experience well designed and relevant financial services. Through BanKo, we provide better access to the grassroots level that supports and strengthens our mission towards a more financially inclusive nation."
Facebook Comments