The Filipino Food Movement is gaining ground in the Bay Area with Savor Filipino, the country's first Filipino food festival.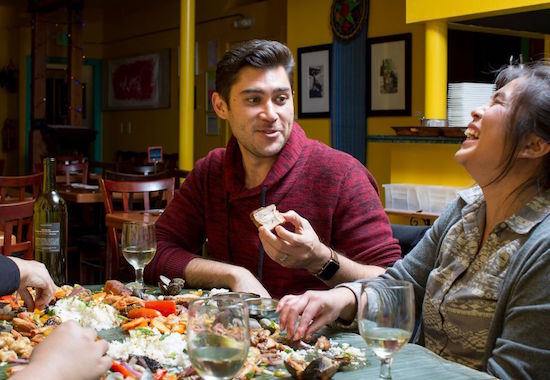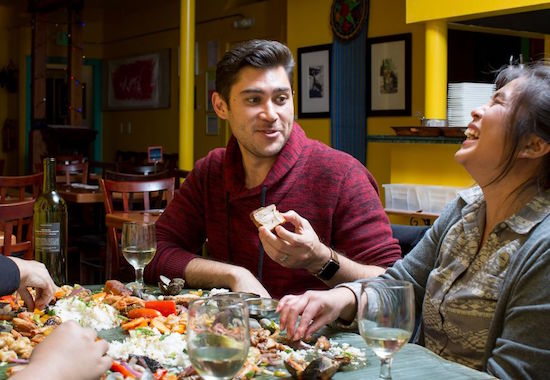 The movement advocating the patronage of Philippine cuisine, has been a force since the food festival's launch in August 2014 which attracted about 30 thousand attendees.
After the event the organizers moved its activities online with an events calendar, a website, a Facebook fan page, as well as a private forum for Filipino American chefs.
Their Instagram account commands a 30-thousand-strong following.
Since then dozens of Filipino restaurants have appeared Detroit, New York, Washington, D.C., and Seattle.
The San Francisco Chronicle recently featured the movement's gains and its prime movers, food blogger Joanne Boston and P.J. Quesada of Ramar Foods.
The report states the Filipino Food Movement actually started as a "cause marketing" campaign in 2013 for Quesada's Ramar Foods, a company in Pittsburg that produces cured meats, ice creams, and lumpia which became common offerings in every Filipino grocery in the area.
"We saw people who weren't eating the food at home, though they had when they were growing up. Or they were looking for a way to connect with their roots, but they didn't have a good way to do that," says Quesada of the inspiration for the movement.
Quesada then invited like-minded cultural workers to the cause and Joanne Boston joined in. SFC writes, "The social-media power that Filipino Food Movement courts and wields is real power.
Locally, that same power has enabled pop-up restaurants like F.O.B. Kitchen to become a viable business proposition, and helped Eric Pascual advertise his Eats by E dinner parties through the meal-sharing service Feastly as well as his fledgling frozen-lumpia business, the Lumpia Company.
Twitter-enabled food trucks have become the Johnny Appleseeds of Filipino fast food. Naked Chorizo, Jeepsilog, Rita's and the vegan No Worries all make frequent appearances. Senor Sisig's sisig burrito is one of the iconic dishes of the mobile-food movement, drawing the longest lines at many Off the Grid events."
The Filipino Food Movement has also called on cooks to hold Filipino History month dinners, an initiative which has reached New Orleans, Washington, D.C., San Diego, St. Louis and Jersey City, N.J. Even cooks at two Bay Area brewpubs convinced their bosses to let them host special nights.
The Filipino Food Movement has sparked conversations on how it's high time Filipino food gains popularity nationwide with Filipinos being the second-largest group of Asian Pacific Islanders in the United States.
Last year the Washington Post featured how Filipino food has been acknowledged as a brand in the American market.
The Filipino Food Movement patrons are now waiting for the Filipino chef to show Filipino cuisine on television.
Facebook Comments