Following an earlier report on AlDub becoming a social media phenomenon breaking Twitter records, the British Broadcasting Corporation (BBC) interviewed key people surrounding AlDub about their winning formula.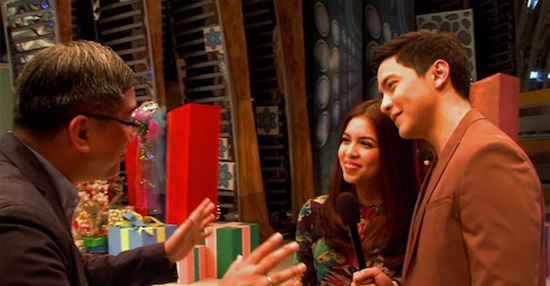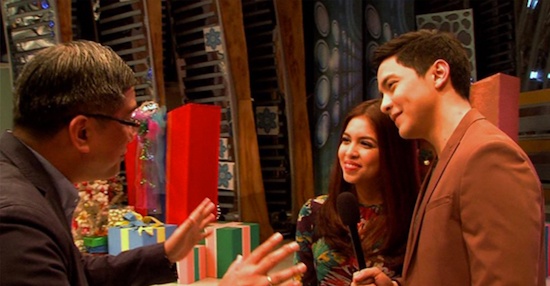 The comedy skit revolving around a young couple who have never met in person but carries out an on-screen romance via split screen singing "dub smash" style has propelled the ratings of noontime variety show, Eat Bulaga to a record 8.6 million viewers daily, the BBC report said.
The fans of AlDub went on social media in droves to push a final meeting between the two, eventually convincing the show's producers to give in via a concert that broke Twitter worldwide records in October registering over 41 million tweets using #AlDub during the event.
The report refers to the AlDub magic as being in "the marketing, a smart social media strategy, and good business sense."
Advertising executive Vincent Pozon told BBC News the key to understanding the show's success. "AlDub became a hit because it has revolutionised TV programming. Born and staged in the street, with two live audiences, street and studio, it's very loose and the storyline is led by unscripted events and no bad values," Pozon said.
Jubert Alberto, of research company IDC, was quoted in the report as pointing out the advertising appeal that is selling the tandem, "It's like a re-telling of a classic fairy tale in a modern Filipino concept. But what made them go viral is the use of new media and people can't stop talking about them on social media networks."
BBC journalist Rico Hizon recently talked to the television love team known as AlDub, a play on the names of Filipino celebrities Alden Richards and "Yaya Dub" aka Maine Mendoza, about their newly found fame and fortune.
The pair has landed huge endorsement deals from many brands including Coca-Cola, McDonald's, and a Philippine telecommunications company, among other consumer products which BBC estimates to be worth around $200,000.
Mendoza told the British news agency how her popularity seemed unbelievable. "The mere fact that people are so engaged and drawn into the whole thing is unbelievable. The support and love of our fans is amazing, they're incredible," Mendoza shared with Hizon.
Both Mendoza and Richards candidly revealed that a real-life romance between them is welcome.
"We are not closing our doors on what's going to happen next between the two of us… We are both single anyways," said Mendoza.
"So that possibility is possible," added Richards.
BBC also interviewed Jenny Ferre, the creator of AlDub, who denied the idea of a potential real-life love affair between the new star couple is only for the fans.
Ferre did admit to BBC that AlDub has addressed the show's longtime concern about reaching out to a younger audience who are on social media. Eat Bulaga wanted to attract the users of Twitter, Facebook and Instagram and bring them back to television.
The AlDub creator did not want to predict the longevity of the show but made it known that they will do their best to remain in the headlines, the socials, and the ratings game.
"The show will last as long as AlDub can give me real emotions," Ferre said.
Facebook Comments