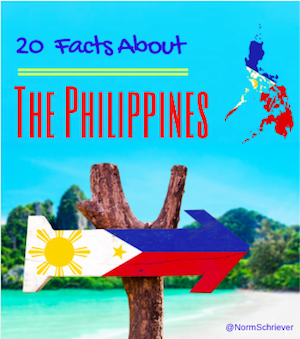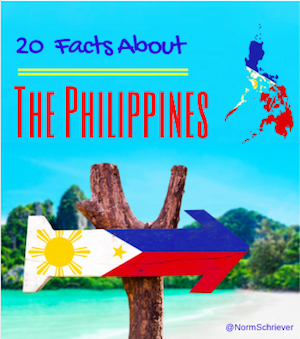 Best-selling author Norm Schriever has blogged about the Philippines on the Huffington Post, providing travellers a list of what to look forward to when visiting the country.
The professional blogger of NormWrites.com posted "20 Incredible Facts About The Philippines" for the Huffington Post's Lifestyle section with notes about Filipino humor and warmth, the country's natural beauty, among others.
The global traveller wrote about the charms of the country's more than 7,000 islands including the World's Best Islands – Boracay and Palawan, as well as the Camiguin Islands, and Taal Volcano's island within an island.
Of the Filipinos being tagged one of the happiest people on earth, he confirms, "Filipinos also have an uproarious sense of humor, as joking, lighthearted banter, and even singing makes every day in their presence a true blessing. As some Filipino friends have pointed out to me, it's an inherent trait that helps them cope with such poverty, hardship, and natural disasters. No matter the reason, life in the Philippines is all about smiling, laughing and enjoying every moment with those around you!"
Schriever shares about the ease for foreigners communicating with the locals as most Filipinos speak English, being the fifth largest English-speaking in the world after U.S.
The Huffpost article also highlighted the pride of the Philippines: 8-division world boxing champion Manny Pacquiao, being the number one producer and exporter of coconut, being the world's texting capital, being home to three of the world's top 10 largest shopping malls.
The blog highlighted the Filipino politeness, love for basketball, and the resourceful jeepney.
"These are just a small portion of incredible facts about the Philippines, which I find one of the most remarkable countries on earth," Schriever adds.
Facebook Comments