World-renowned Filipino boxer Manny Pacquaio has been nominated as the Sugar Ray Robinson Fighter of the Year by the Boxing Writers Association of America (BWAA).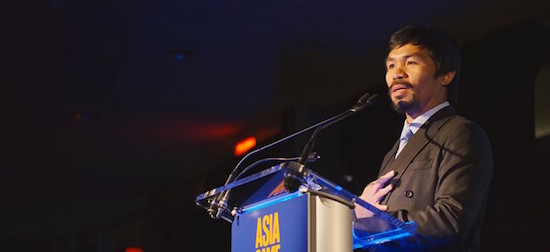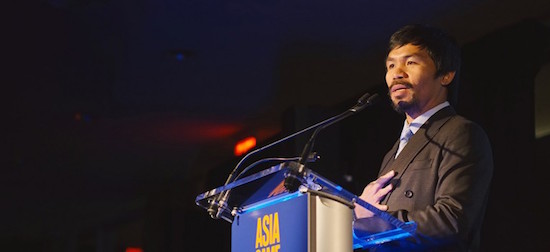 Pacquaio's nomination to the prestigious title awarded by BWAA sports journalists brings him closer to clinching the award won last year by Floyd Mayweather.
Inside Manila reports that Pacquaio received the nomination of BWAA for his two feats in 2016: his "near-vintage performance when he defeated Timothy Bradley last April 9, 2016 via decisive unanimous decision victory," and when he won the WBO Welterweight crown "flooring the bigger and younger opponent in Jessie Vargas" in November 5.
The 8-division world champ received the 2015 Asia Game Changer of the Year for his philanthropy, transforming ideas into action and transforming lives as a political and social figure in the Philippines.
BWAA print, online and electronic journalist members will cast their votes by January 27, 2017 for the best boxing personalities of 2016 regardless of weight class or nationality. The annual winners will be announced in February.
Facebook Comments