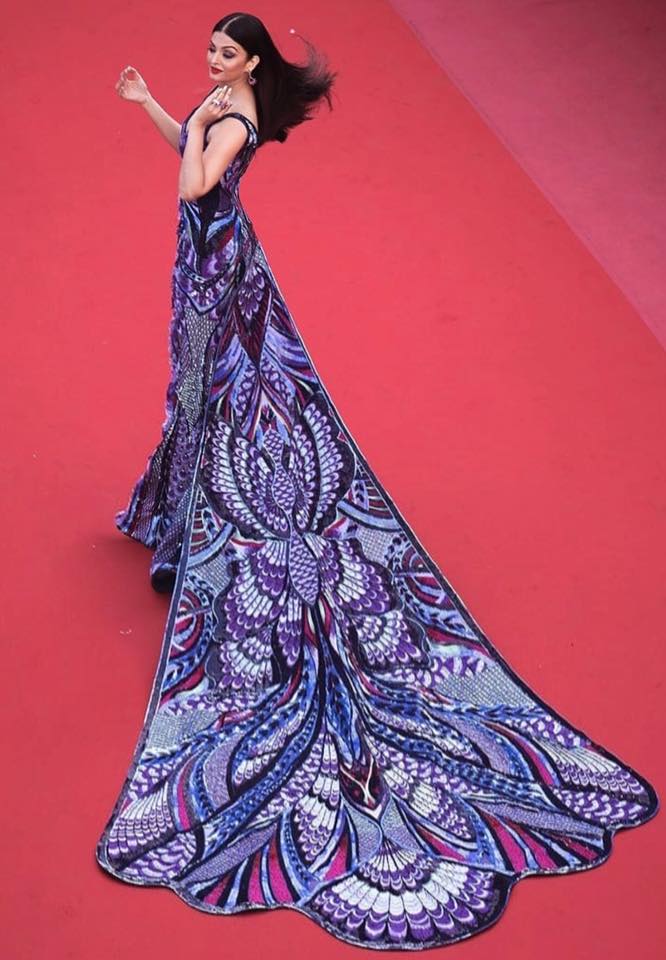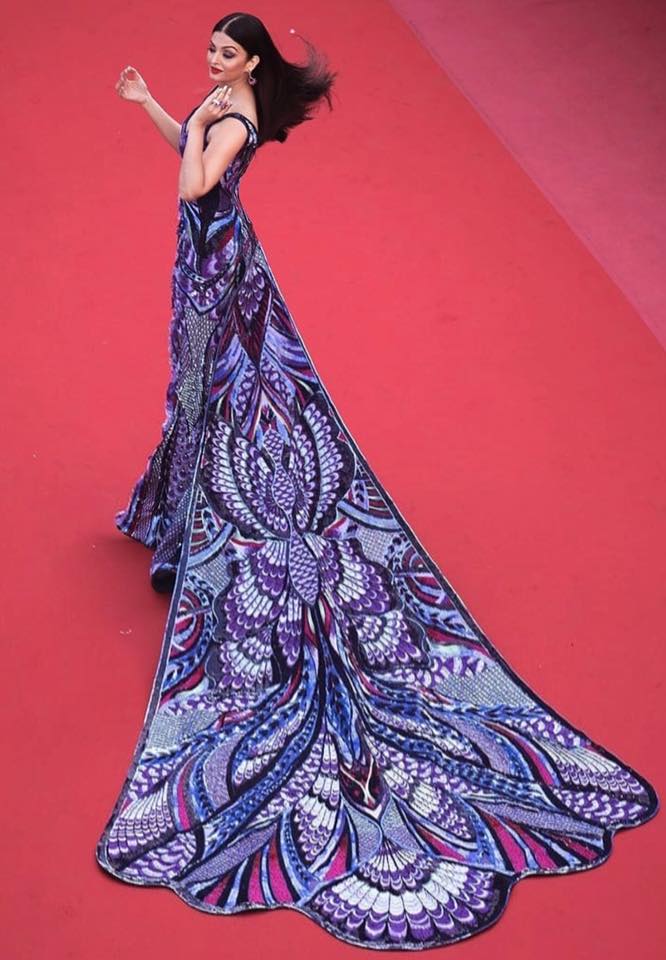 Bollywood superstar Aishwarya Rai dazzled the red carpet crowd at the 71st Cannes Film Festival by wearing another Michael Cinco gown, this time an original butterfly-inspired dress dubbed "The Impalpable Dream of The Butterfly."
Rai wore the Dubai-based Filipino designer's butterfly gown fully embroidered in ultra-violet Swarovski crystals with a 10-foot long train that took 3,000 man-hours to create.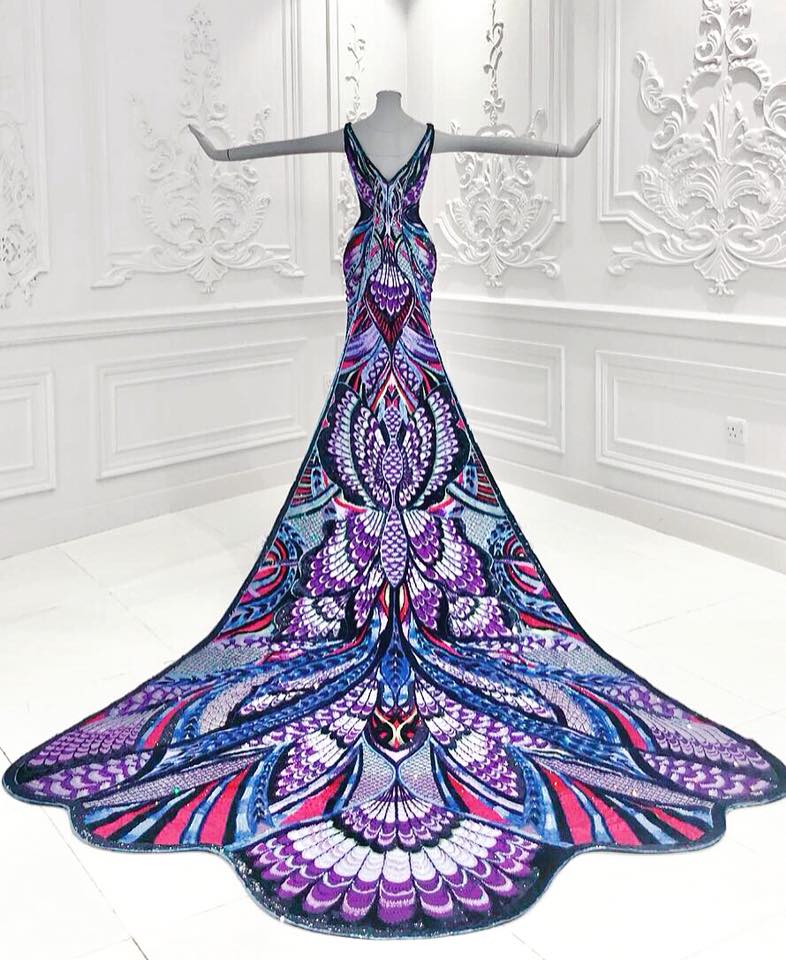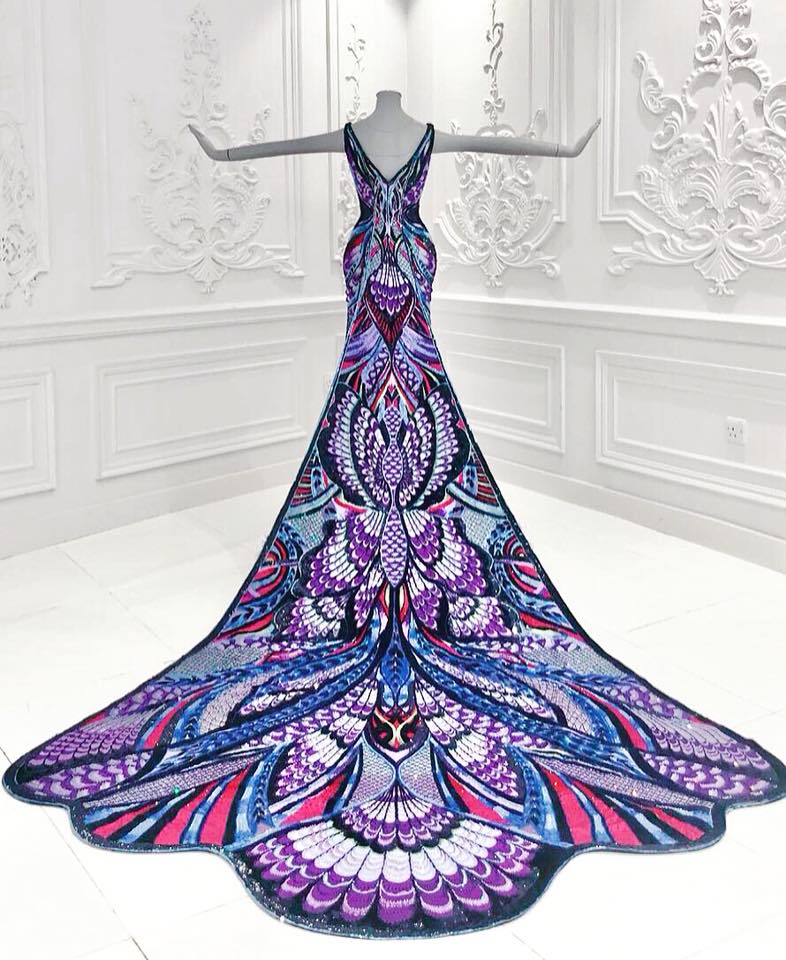 Cinco describes his creation on a Facebook post: "And so the butterfly emerges from its chrysalis and metamorphose into this cape made in the lightest of fine mesh. It's color starkly evocative in all shades of ultra-violet, red and blue threadworks, fully embellished in Swarovski crystals and French pailettes. The 10-foot long train took 3,000 of man-hours to make it this exquisitely flighty and timeless."
At the 70th Cannes FilmFest in 2017, Rai also wore a Michael Cinco creation on the red carpet – a full skirted powder blue gown from the Impalpable Dream at VERSAILLES collection, described by various news sites as giving the Indian actress a fairytale princess look.
International media have dubbed the two-years-in-a-row collaboration of Cinco and Rai as a pairing of a designer and muse.
The Indian actress again showcased the Filipino couture on the iconic steps and red carpet of the 2018 Cannes Film Festival this time accompanied by Michael Cinco.
Other Michael Cinco creations were also seen on the Cannes red carpet, a black fully embroidered ball gown on Thai actress Praya Lundberg, and on model Rose Bertram a dove grey fully embellished thigh-high slit couture gown with a voluminous train.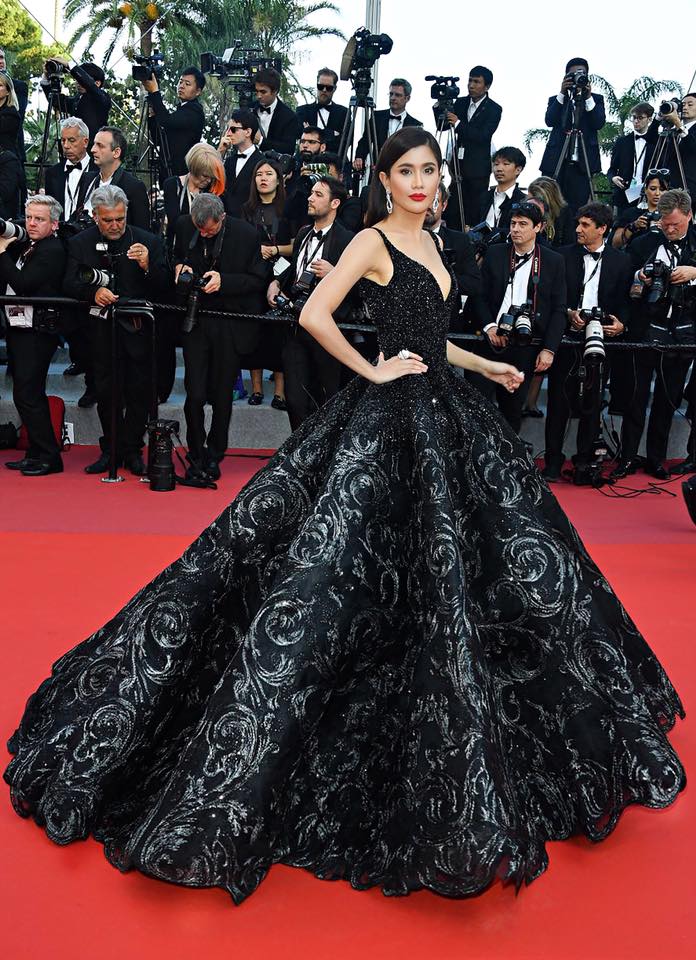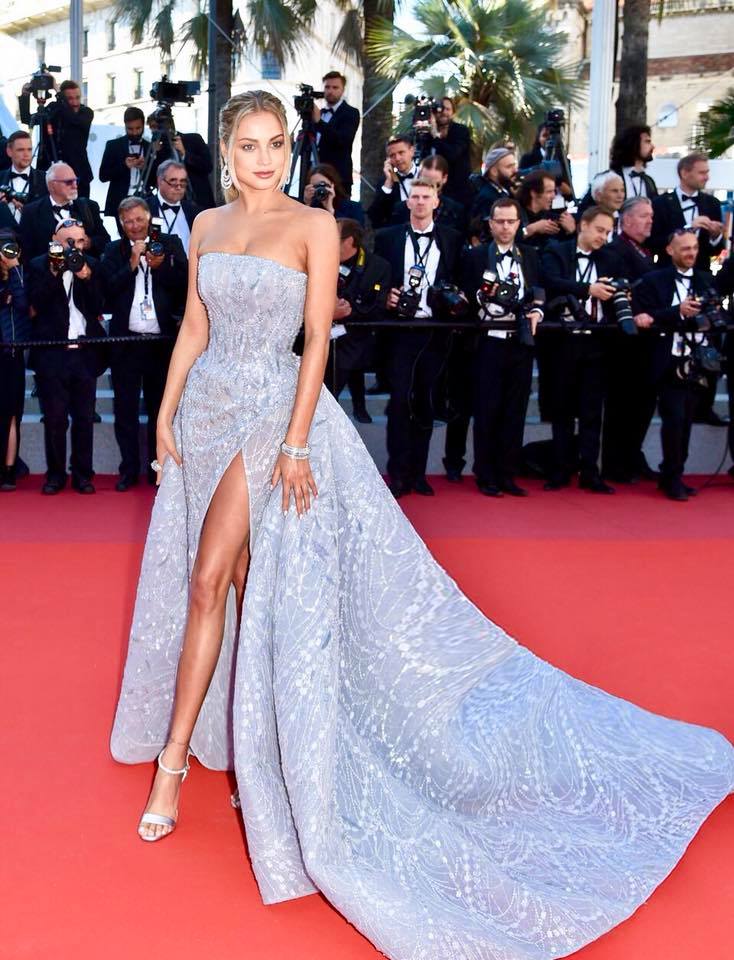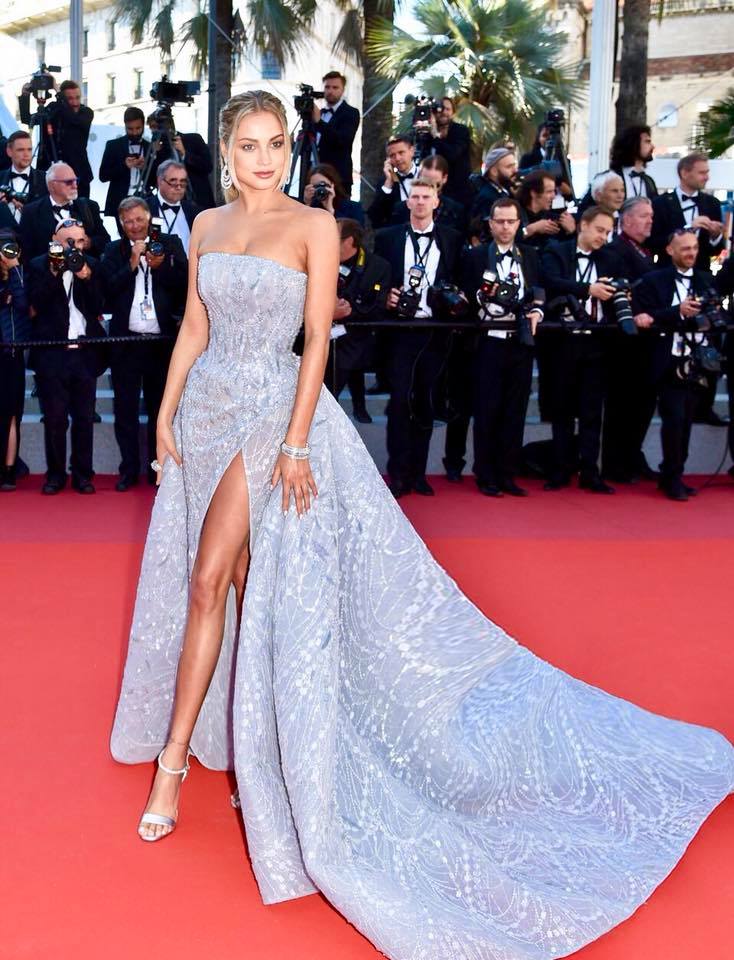 Facebook Comments