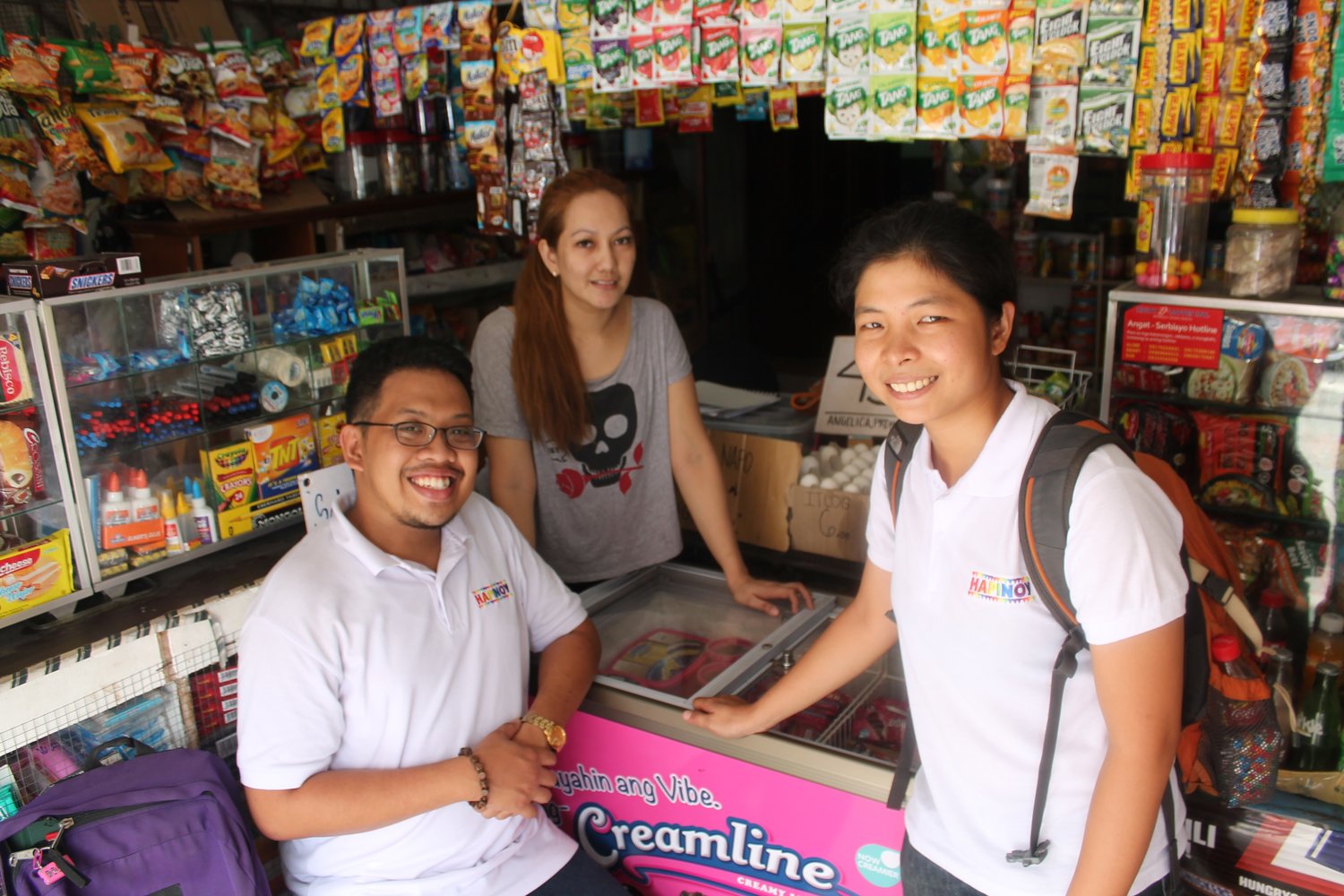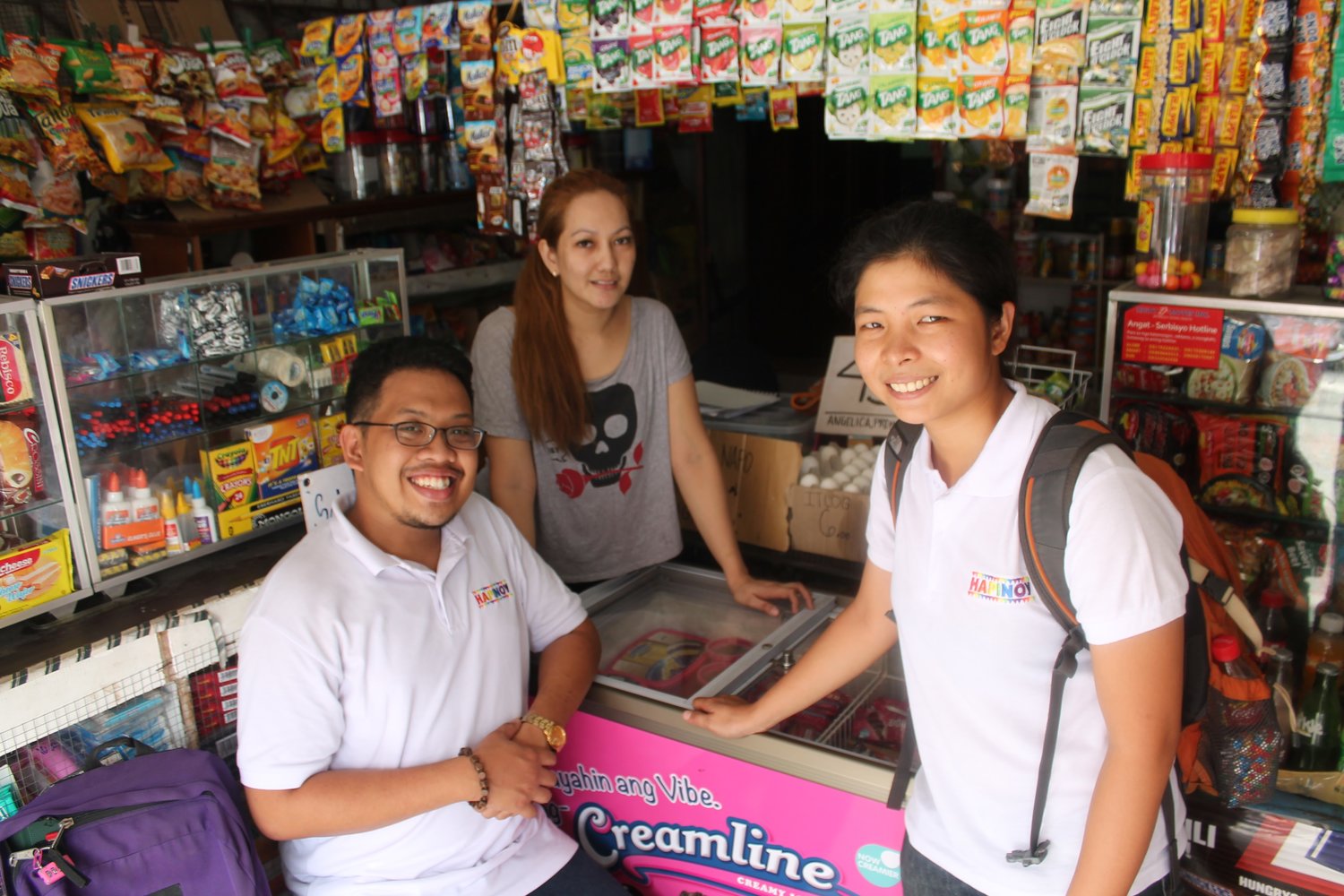 People who knew Mayreen Artes back when she was still a factory worker would often ask her. "How were you able to change your life?"
As a factory worker, Artes divided a single serving of pinakbet for her breakfast and lunch. Today, she not only has enough to eat but is the owner of the Adriel eatery in Biñan, Laguna that provides for more than her family's basic needs. And with the help of Hapinoy, she has also opened a Smart Padala center and online appliance shop.
"I cry when I remember how I lived before. I would buy P10 worth of pinakbet, eat half of it for breakfast at 6 in the morning and the other half at 10 a,m. I could not even buy coffee. During the 3 p.m. break, I would just take a sip of my friend's coffee," she said.
But now, Artes, 32, who used to make P4,000-P5,000 a month as a factory worker, earns at least P3,000 a day.
Artes' life changed when, at 25, she decided to start a small business with the P10,000 backpay she received from her last job. Since then, her eatery in Laguna has evolved into a variety shop that also sells ready-to-wear garments.
When Hapinoy launched its BizMo! MicroFranchise Package in 2016, she was among the first microentrepreneurs to use it. The app allows business owners to provide services such as airtime loading, microinsurance, bills payment and Smart Padala . Her store is among the pioneers to also offer gadgets and appliances through HapiShop, which was introduced the same year.
"Sari-sari stores need to evolve," Hapinoy co-founder Mark Ruiz said.
Through a partnership with the Smart telecommunication company, Hapinoy BizMo! and Hapishop expanded the sari-sari store concept by providing owners with technology-based business opportunities.
Ruiz said that through the new smart phone applications, Hapinoy aims to transform store owners into 21st century microentrepreneurs, who are "mobile literate, tech savvy and mobile money users."
By next year, Ruiz hopes to introduce the BizMo! and HapiSHop apps to a thousand stores and 3,000-5,000 stores in the next three years.
"The sari-sari store has evolved and it's no longer just for nanays. If you take it seriously, the income is comparable to a professional's."
Since it began in 2007, Hapinoy through its foundation, has trained and partnered with almost 5,000 stores nationwide. The hybrid social enterprise has linked store owners with microfinance institutions like CARD, Inc. through its for-profit arm, Microventures, Inc.
Alex Silvano, another BizMo! and HapiSHop user, says he used to be afraid of online transactions, especially involving money. Hapinoy opened his mind to the possibilities of doing business on the internet.
Silvano thinks of his sari-sari store as a way to help and reach out to his neighbors.
"I named my sari-sari store Kapitbahay General Store because I want them (neighbors) to feel that it belongs to the community," Silvano said.
Through HapiShop, his neighbors are able to buy gadgets and appliances like televisions and refrigerators on installment.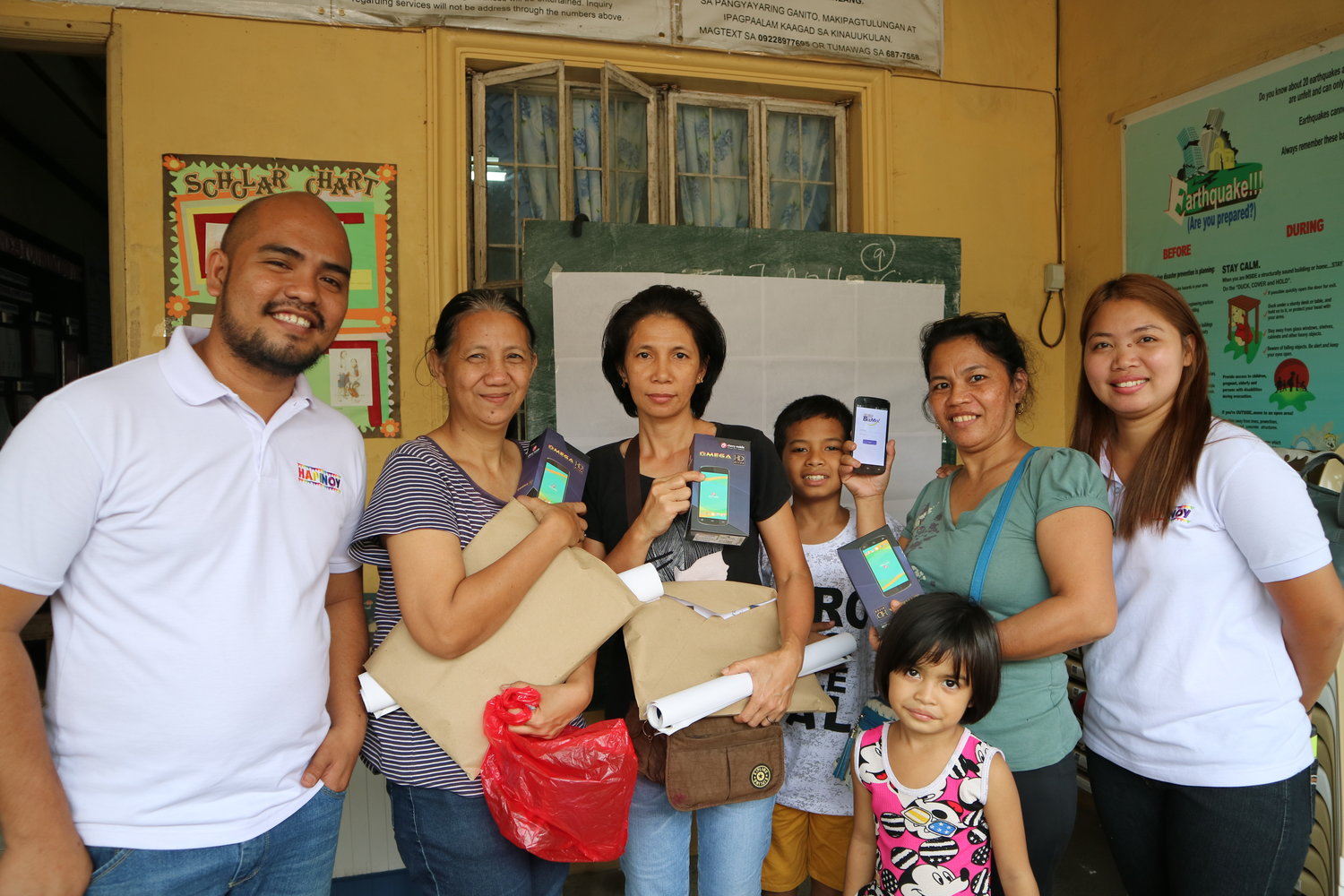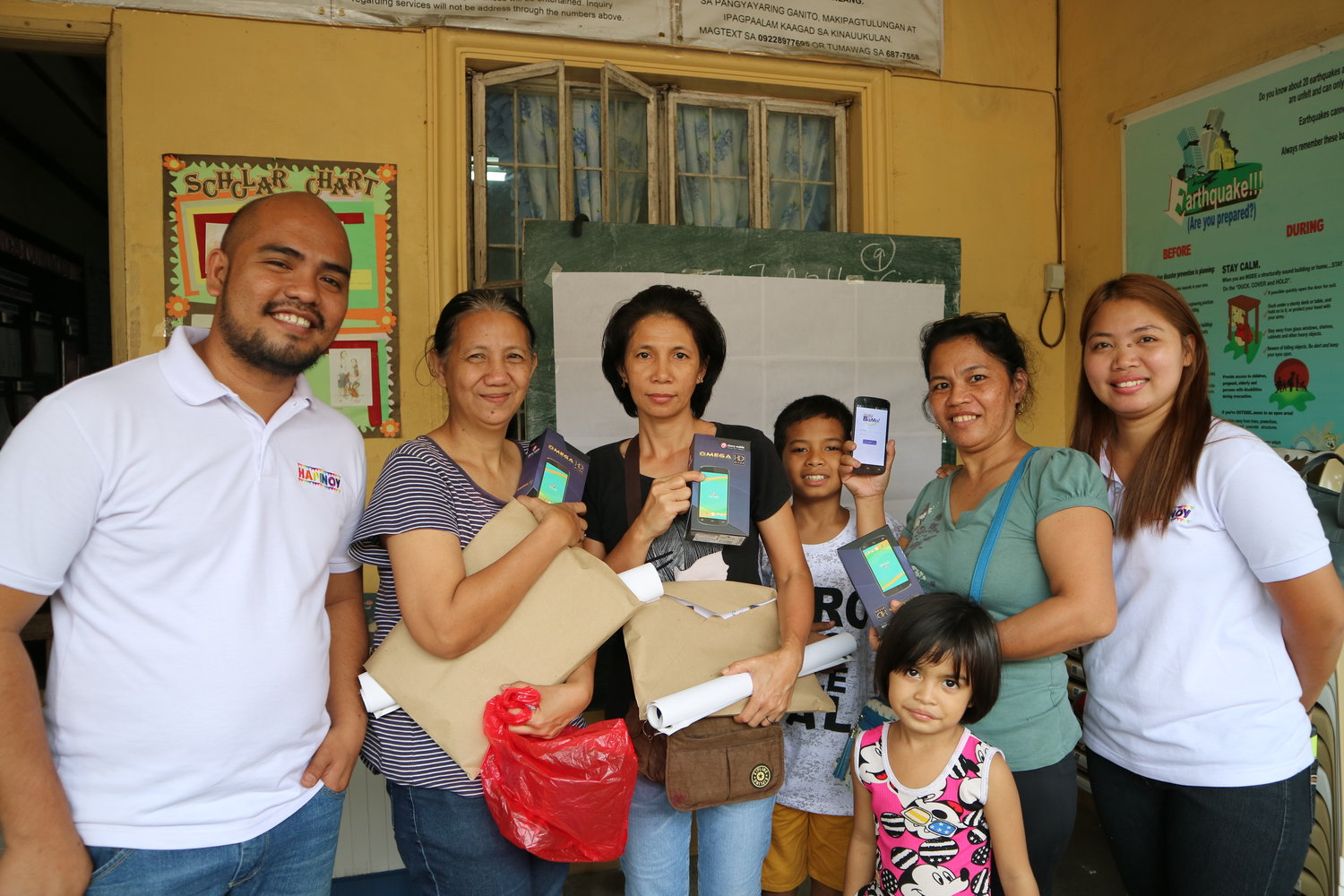 Ruiz said that, through the network of sari-sari stores, Hapinoy is able to offer goods and services that can impact the community, benefit the poor and promote financial inclusion.
Hapinoy also helps businesses keep up with the changing needs of consumers. "It's the nature of business to change…We have to keep on updating. Now, remittance services and e-commerce are in. But what will we do in the next few years? We have to keep tinkering and moving forward," Ruiz said.
Artes said most of her income now comes from BizMo's remittance service because her eatery is near department stores where workers send money to provinces through Smart Money. New canteens have also opened in her community.
With new competition, Artes said it was important to expand the business continuously. "I thank Hapinoy for reaching out to us and for opening business opportunities such as BizMo. I hope they'll continue coming up with business ideas," she said.
Next year, Artes will open another eatery in Malaban, Laguna. With the help of microfinancing institutions, she said she was able to open new businesses with little financial risk.
Hapinoy expands sari-sari stores by providing technology-based business opportunities
Artes has learned the hard way who to trust. She used to readily accept business propositions. "I was easily sweet-talked, probably because of my desire to expand my business," she said.
"As they say, learn from your mistakes. You won't learn until you make mistakes. Some friends only contact you when they're in need. When they break your trust once, it's hard to trust again," she added.
Hapinoy lessens the chances of failure through training, support from field staff, as well as a dedicated hotline.
Silvano said an important business tip he received from the training was recording and handling sales, including debts.
"Not many are aware of the need to keep a record of sales. It's important to know how much you earned and how to handle debts," Silvano said. Although he allows customers to pay later, once they fail to keep their word, they will not be able to get things on credit again.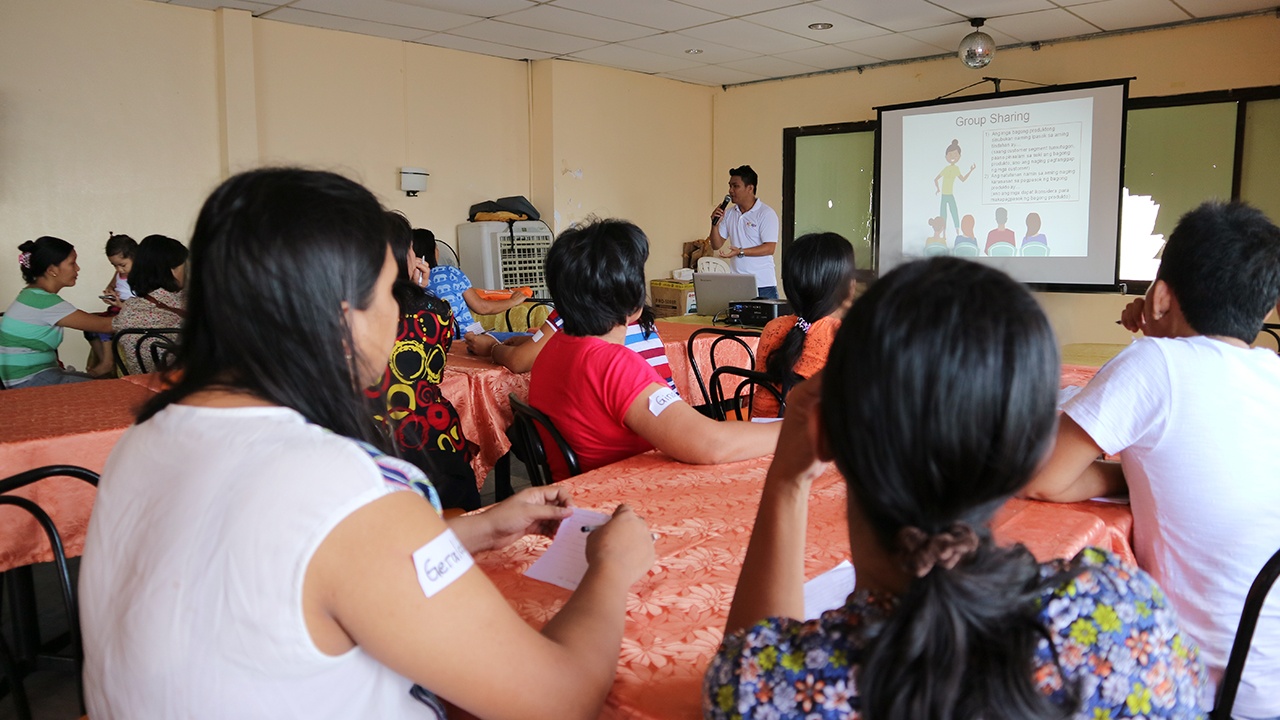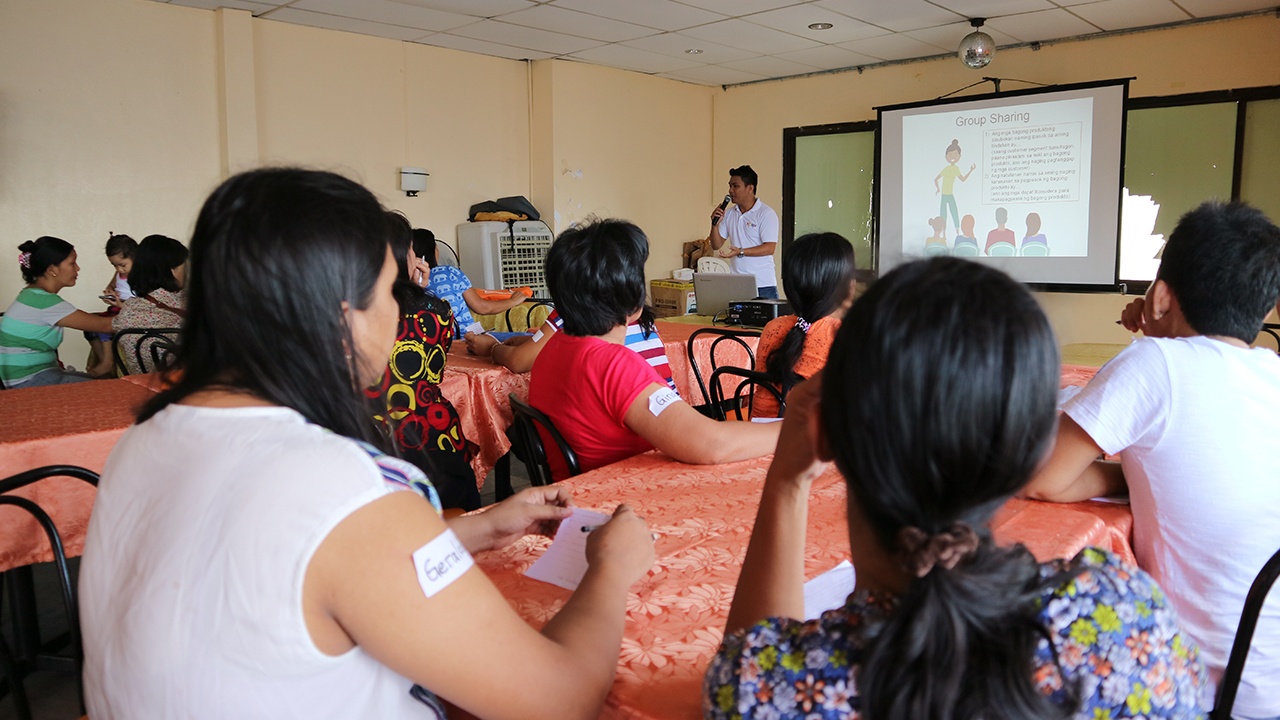 While many people think of sari-sari stores as nanay's past-time or an additional source of income for the family, Silvano, who was a merchandising manager for a garment export company, said, "The sari-sari store has evolved and it's no longer just for nanays. If you take it seriously, the income is comparable to a professional's."
With a smart phone, Ruiz said sari-sari stores can sell anything. Hapinoy, by creating networks and systems through BizMo! and HapiShop, hopes to realize its vision of selling local products like the popular banana chips in sari-sari stores around the country.
"What we really want to sell are local products. We have been studying this for some time. There are many concerns to address such as quality, packaging and logistics," he said. "Once the network is in place, we want to carry locally-made products made by communities."
It still has a long way to go, but Ruiz declared that Hapinoy is ready and willing to go the distance.
This story is part of a series of articles written by GO NEGOSYO writers being published by GoodNewsPilipinas.com as part of our support to Philippine businesses.
Facebook Comments