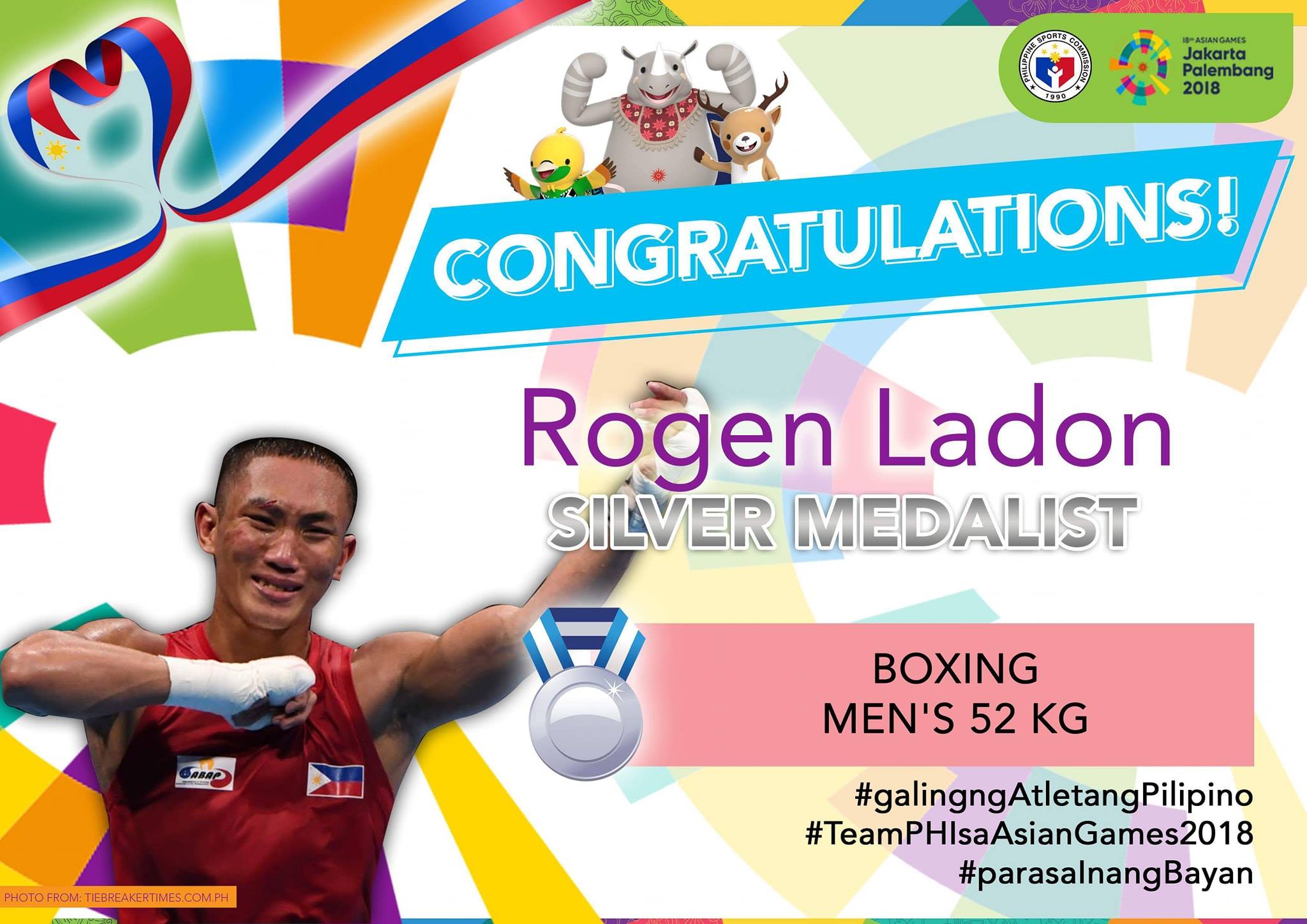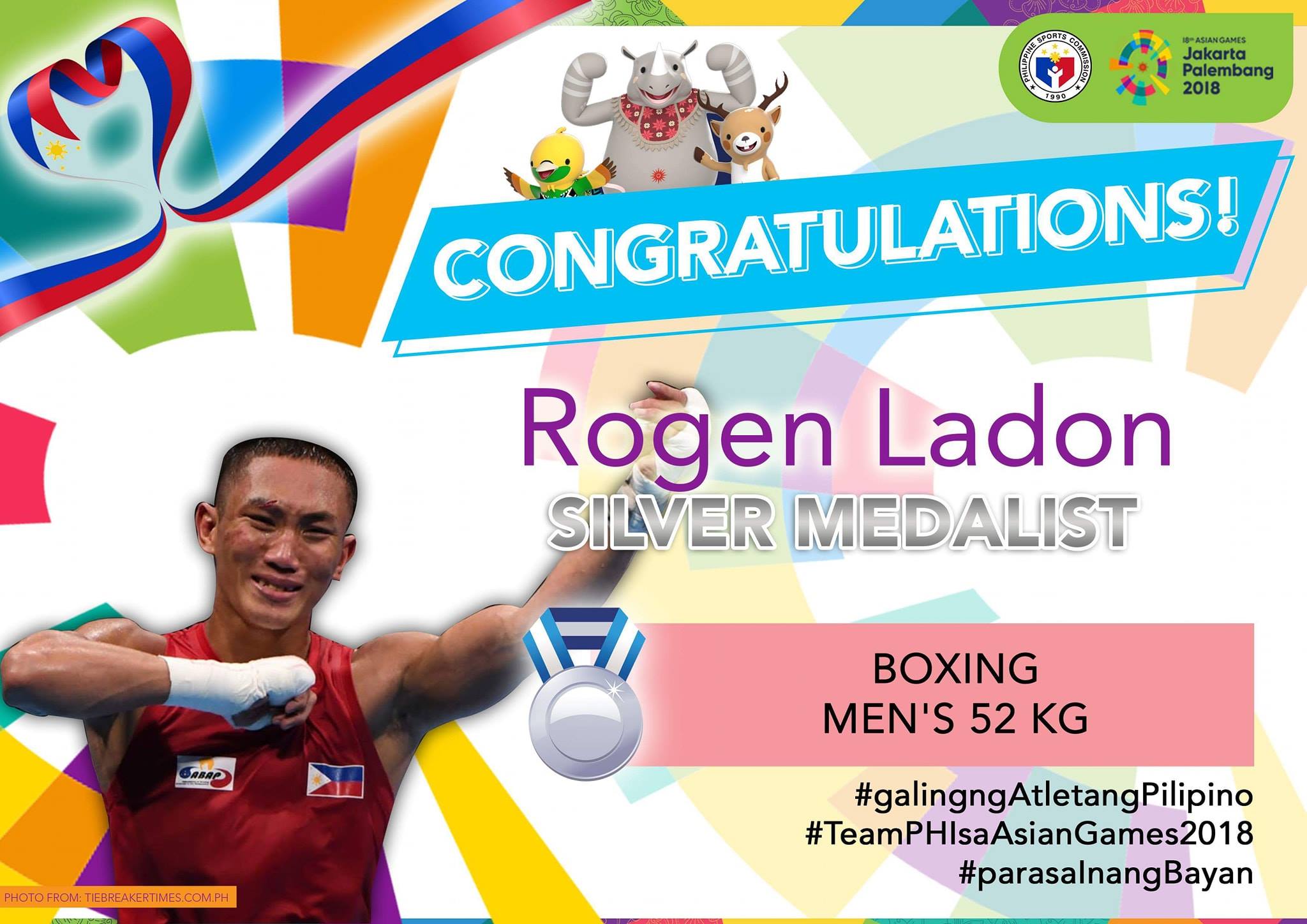 Filipino boxer Rogen Ladon picked up the Philippines' second silver at the 18th Asian Games, bringing to 21 the country's total medal tally at the close of the quadrennial games.
Ladon was favored to win the Men's 52kg gold but had to settle for the silver after a referee stoppage of the bout.
Despite the upset, the 24 year-old boxer is undeterred and says he is already setting his sights on the 2019 South East Asian Games. Ladon is also a possible contender for an Olympic Gold at the 2020 Summer Games.
The 24-year-old Ladon was named 2015 Discovery of the Year by the Asian Boxing Confederation. He went on to win the bronze at the 2015 World Championships in Qatar.
The Philippines ended its 15-day participation at the 2018 Asian Games with 4 Golds, 2 Silvers, and 15 Bronze medals – for a 19th rank finish. The country's 4 gold medals equaled that of Vietnam (17th rank) and Singapore (18th rank).
Rogen Ladon's silver finish in boxing is the 2nd silver for the Philippines after Kiyomi Watanabe won the women's judo -63kg division giving the country's first Judo medal at the Asiad.
The biggest multi-sport games after the Olympic Games organized by the Olympic Council of Asia had 46 countries participating in the Jakarta-Palembang Asian Games.
Facebook Comments