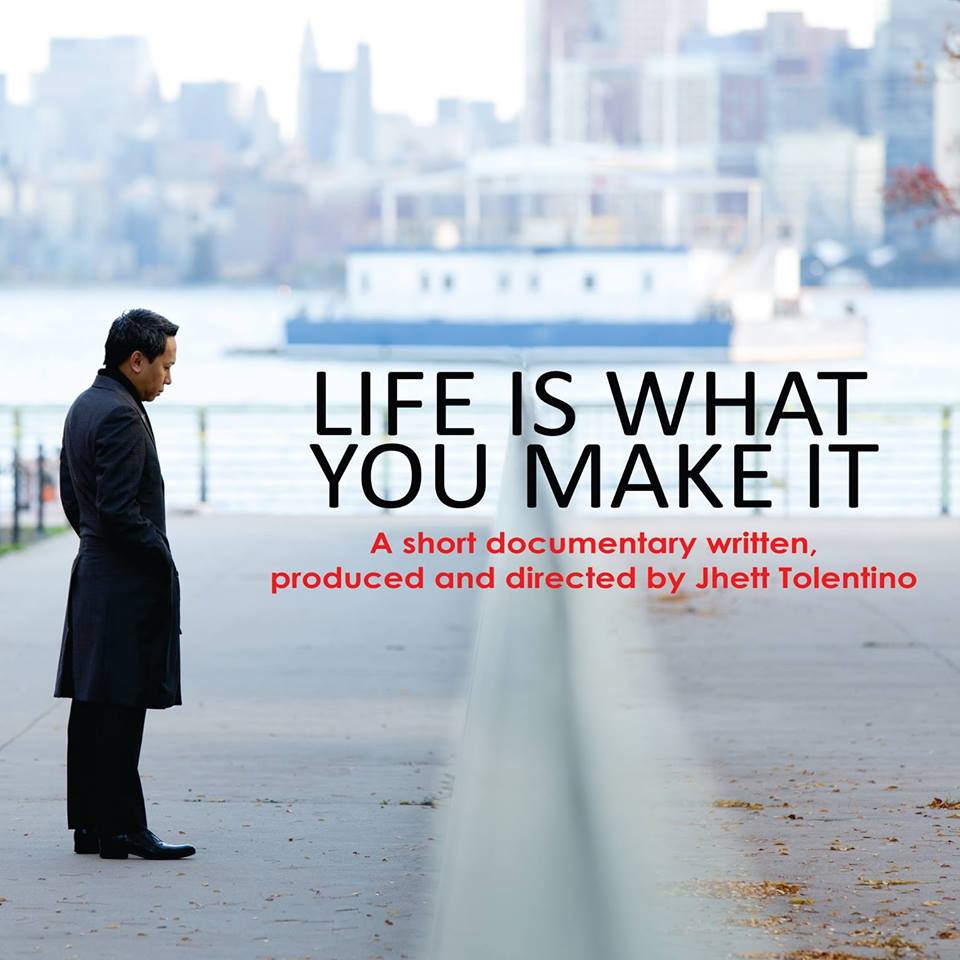 Multi-awarded Broadway music producer Jhett Tolentino has won his 7th international film festival award for his biographical documentary, "Life Is What You Make It."
"Life" was voted Best Documentary at the 7th edition of the Mumbai Shorts International Film Festival held on December 2 in India. The Mumbai award is the 7th recognition received by Tolentino following an awards haul from 6 previous festival awards:
Best Documentary, Australian Independent Film Festival, November 2018
Best Feature Documentary, San José International Film Awards, October 2018
Around International Film Festival Berlin
Best Documentary Feature, Best Director in a Documentary Feature Film, Best Script for Documentary Feature Film, Best Cinematography for Documentary Feature Film, Best Sound Design in a Feature Film, Best Production for a Documentary Feature Film, South Film and Arts Academy Festival Chile, September 2018
Best Documentary, 9FilmFest Thailand in June 2018
Best Documentary Half-Length Film and Best Script for Documentary Feature, Five Continents International Film Festival Venezuela, March 2018
Tolentino, a 3-time Tony Awardee and Grammy winner, screened his winning bio film in the Philippines in 2017 and thereafter won award after award in various film competitions and screened in various festivals around the world including the August 2018 Cinemalaya in the Philippines.
"Life" is a documentary about how a child from the slums of Iloilo rose to critical acclaim in New York. Tolentino has said the bio film is his mission to inspire indigent and indigenous children.
BroadwayRecords describes the bio film:
The Tolentino bio film shows how the Broadway producer has been self-reliant since the age of 12, fought to be educated amidst poverty in rural Philippines, beat the odds by becoming a successful Broadway music producer, and his journey home after over a decade as "an accomplished individual, to trace his steps and reunite with his family and his hometown."
On December 5, Tolentino will receive in Manila the Commission on Filipinos Overseas-recommended "Pamana ng Pilipino" Presidential Award for Filipinos overseas who "in exemplifying the talent and industry of the Filipino, have brought the Philippines honor and recognition through excellence and distinction in the pursuit of their work profession."
Facebook Comments