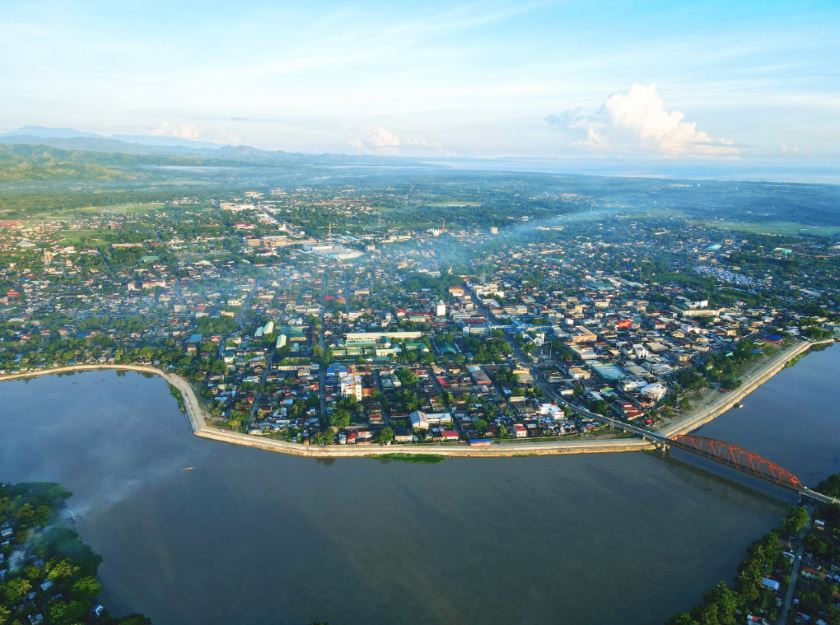 Butuan, Philippines' agricultural business model for sustainable food production and farm management has just won the Grand Prize in the Bloomberg Philanthropies Global Mayors Challenge.
Butuan of Agusan del Norte was named on January 18, 2022, as one of the 15 winning cities of the worldwide competition focused on identifying and accelerating the most ambitious ideas developed by cities in response to the COVID-19 pandemic.
The Caraga region city was cited for its idea to strengthen local food production by empowering farmers to make smarter decisions through a new agri-business model called the AgriBoost.
The goal of AgriBoost is to ensure that the city's residents have enough healthy and affordable food while farmers and suppliers receive good prices for their produce.
Butuan City is one of the Grand Prize winners from 13 nations on six continents that collectively represent more than 30 million residents.
Butuan also bested Manila, its fellow finalist in the 50 World's Champion Cities chosen from out of a total of 631 cities from 99 countries that applied to have their ideas developed with the $1 million prize money in addition to technical support and coaching over three years. The 2021 event launched the Global Mayors Challenge organized by Bloomberg Philanthropies in partnership with Johns Hopkins University.
Butuan's Mayor Ronnie Vicente "RCL" C. Lagnada welcomed the award, saying, "Butuan is deeply honored, inspired, and excited about this great recognition by Bloomberg Philanthropies of AgriBoost as a breakthrough innovative response to the challenges of the pandemic. We are excited about moving the project forward with the inspiring and able support of Bloomberg Philanthropies."
"AgriBoost will enable a more secure livelihood for the disadvantaged farmers and other value chain players by improving the system of backward and forward linkages of resource and market accessibility of our agri-sector. This looks forward to stronger food security and self-sufficiency for the people of Butuan. AgriBoost will also jumpstart smart agriculture in the city. Onwards to building a 'lagsik nga dakbayan' (vibrant city) that is built on sustainable food systems!"
The city cites the expected long-lasting impact on the well-being of the city residents when AgriBoost is fully implemented:
The 21,651 under-invested poor households stand to be the biggest winner in this innovation as they would have better access to more affordable quality vegetables. They would also have a renewed attitude towards vegetables and nutrition because of improved consumer touchpoints.
The 57,320 urban households would also experience an increase in their purchasing power with more affordable quality vegetables.
The vendors would have greater peace of mind with the worry-free and risk-free sourcing of vegetable supply that paves the way to increased income.
The farmers would have increased income from increased production yield with their much-improved farming production practices and newly acquired skill sets in farming and financial management.
The community at large, especially the young, would have discovered and experienced new celebrated culinary applications of their local vegetables and would have recaptured their self-sufficiency culture.
Butuan City will now enter a three-year implementation period with a $1 million grant and robust technical assistance. During this time, the city is expected to work diligently to evolve and scale its AgriBoost idea into a real-life program to improve residents' lives. The city will also work to share its idea with additional cities around the world to enable these tested innovations to spread.
"The Mayors Challenge always pushes mayors to take big ideas and bring them to life and was vitally important as we emerged from the worst year of the pandemic," said James Anderson, who leads the Government Innovation program at Bloomberg Philanthropies. "Now these cities will pivot to the hard work ahead to implement these projects and collect lessons learned to help other cities adopt and spread their ideas."
TELL US your good news story tips by messaging GoodNewsPilipinas.com on Facebook, Twitter, Instagram, or e-mail editor@goodnewspilipinas.com and WATCH Good News Pilipinas TV YouTube for more Filipino Pride stories!
Facebook Comments