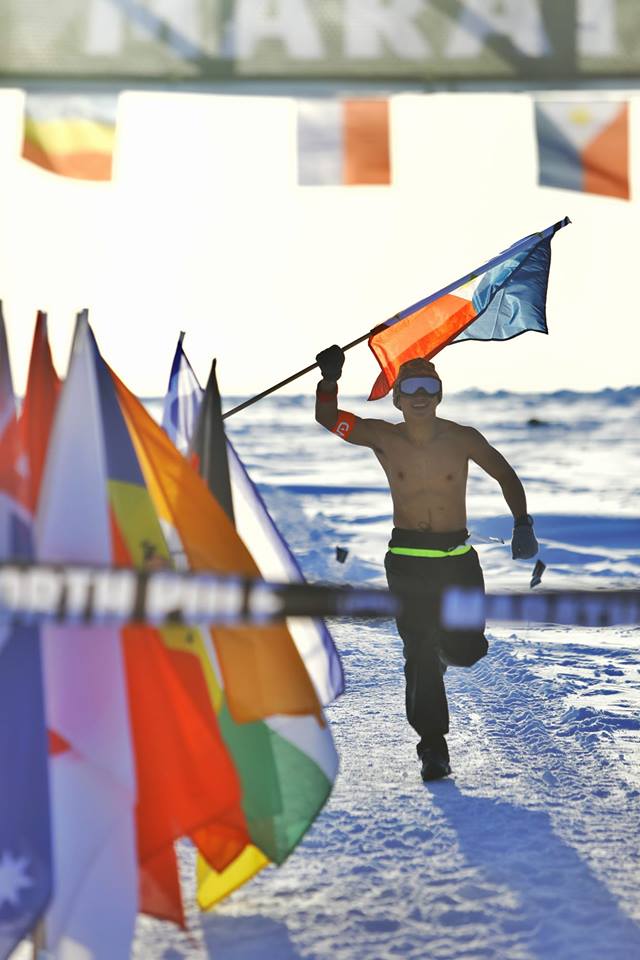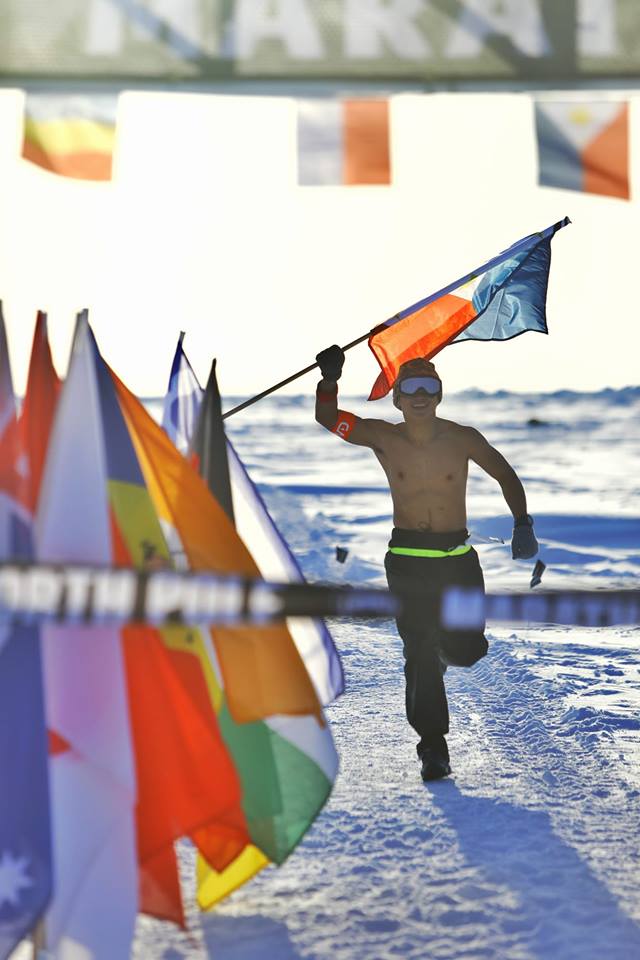 Cancer survivor Louie Sangalang has become the first Filipino to finish the FWD North Pole Marathon.
Sangalang overcame the extreme sub-zero temperatures, running the 42-kilometer route to the Geographic North Pole in 11 hours and 4 minutes.
The triathlete and mixed martial arts champion who survived cancer declared on his FB wall, "The biggest race of my life to date is finished."
Sangalang, a professor at the Jose Rizal University, said in a press conference before leaving for the race that his battle with cancer made him take up sports.
"The challenge I've faced with cancer actually toughened me up. So everytime I'm faced with a challenge like this particular race, I always think there's nothing harder than undergoing the treatments, they're not easy and they take a toll on your body," shared Sangalang.
Sangalang proudly carried the Philippine colors at the North Pole marathon.
Facebook Comments