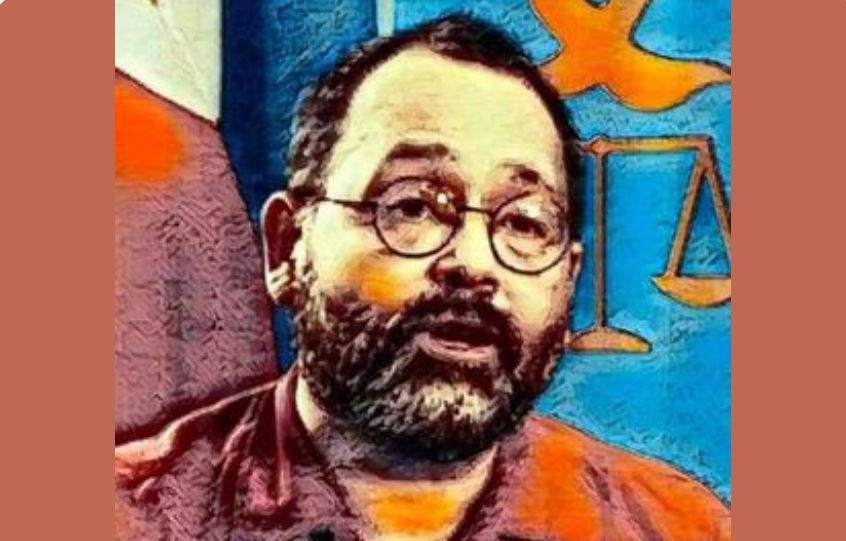 The Chito Gascon Leadership Series is tackling the challenges to Philippine education post-2022 elections in the 5th and last installment of the webinars organized by Asia Society Philippines together with PumaPodcast, Youth Leadership for Democracy (YouthLED), and the Asia 21 Young Fellows of the Philippines
The episode "Kung Gusto Mo ng Pagbabago: Changing Education, Educating for Change" of the Chito Gascon Leadership Series is scheduled to go live on the PumaPodcast channel, Asia Society Philippines' Facebook and YouTube channel on May 25, 2022, at 6:00 PM, the eve of what would have been Jose Luis Martin "Chito" Gascon's 58th birthday. The series is a tribute to honor the legacy of the late former chairperson of the Commission on Human Rights who succumbed to COVID-19 in October 2021.
The 5-episode series features conversations between seasoned leaders in their fields and young leaders who are working towards the same passion, sharing their insights and learning from each other on how to take on the challenges of nation-building in the present day.
Kung Gusto mo ng Pagbabago: The Chito Gascon Leadership Series is moderated by Roby Alampay, award-winning journalist; News Anchor of The Big Story and The Chiefs on Cignal TV's One News Channel; Founder and Editor-at-Large of PumaPodcast; and an Asia Society Asia 21 Young Leader.
Here is the guide to Episode 5: Changing Education, Educating for Change:
The episode tackles the broad topic of education in the Philippine context. In this intergenerational conversation, members of the public and private sectors are invited to gather and discuss multi-pronged and intersectional approaches to education reform.
The Luminary
Ching Jorge
Natalie Christine Jorge is the Chief of Party of Youth Leadership for Democracy (YouthLed). Recognized both locally and internationally for her work on education and development, she has led and co-founded youth-focused organizations and managed the implementation of nationwide programs on democratic citizenship, education, and good governance. She also has executive management experience in the private sector with a focus on corporate social responsibility and human capital development.
Meet the Panel
Love Basillote
Love Basillote is a human capital development and education specialist, with significant experience in non-profit management, program management, public policy, and communications. She is currently the executive director of Philippine Business for Education, and she is an independent director of a fin-tech start-up. She has a master's degree from Harvard University, and a bachelor's in Political Science from the Ateneo de Manila University.
Grace David
Grace David is the Chief Executive Officer of Edukasyon.ph – the largest edtech platform in the Philippines that empowers the youth to explore within reach and learn with purpose, so that they can make better-informed education, career and life decisions.
Grace joined Edukasyon.ph in 2019 with more than 15 years of experience in brand management, marketing, and sales in large local, regional and global institutions – including San Miguel Corporation, Kraft, Mondelez, and Kerry. She graduated from San Beda College Alabang and completed her Global Executive MBA at INSEAD.
In addition to being a passionate advocate for every Filipino student, Grace enjoys biking, scuba diving, and spending time with family.
Sab Schnabel
Sabrina Schnabel is a writer and a historian who has interned with the National Museum of the Philippines and the Peggy Guggenheim in Venice. She was also the late Carlos Celdran's research assistant. She currently writes and hosts What's AP: Araling Panlipunan Rebooted, an award-winning popular history podcast where she gets to look at Filipino history with fresh eyes.
Chito Gascon's legacy in Filipinos' human rights fight marked the CHR's 35th anniversary in May 2022.
SHARE this article to encourage others to join the conversation on Changing Education, Educating for Change, happening tonight May 25, 2022, at 6:00 PM (PhST) on PumaPodcast, and the Asia Society's Facebook and YouTube channels.
Good News Pilipinas is a Lasallian Scholarum Awardee. TELL US your good news story tips by messaging GoodNewsPilipinas.com on Facebook, Twitter, Instagram, or e-mail editor@goodnewspilipinas.com and WATCH Good News Pilipinas TV YouTube & Good News Pilipinas TikTok for more Filipino Pride stories!
Facebook Comments