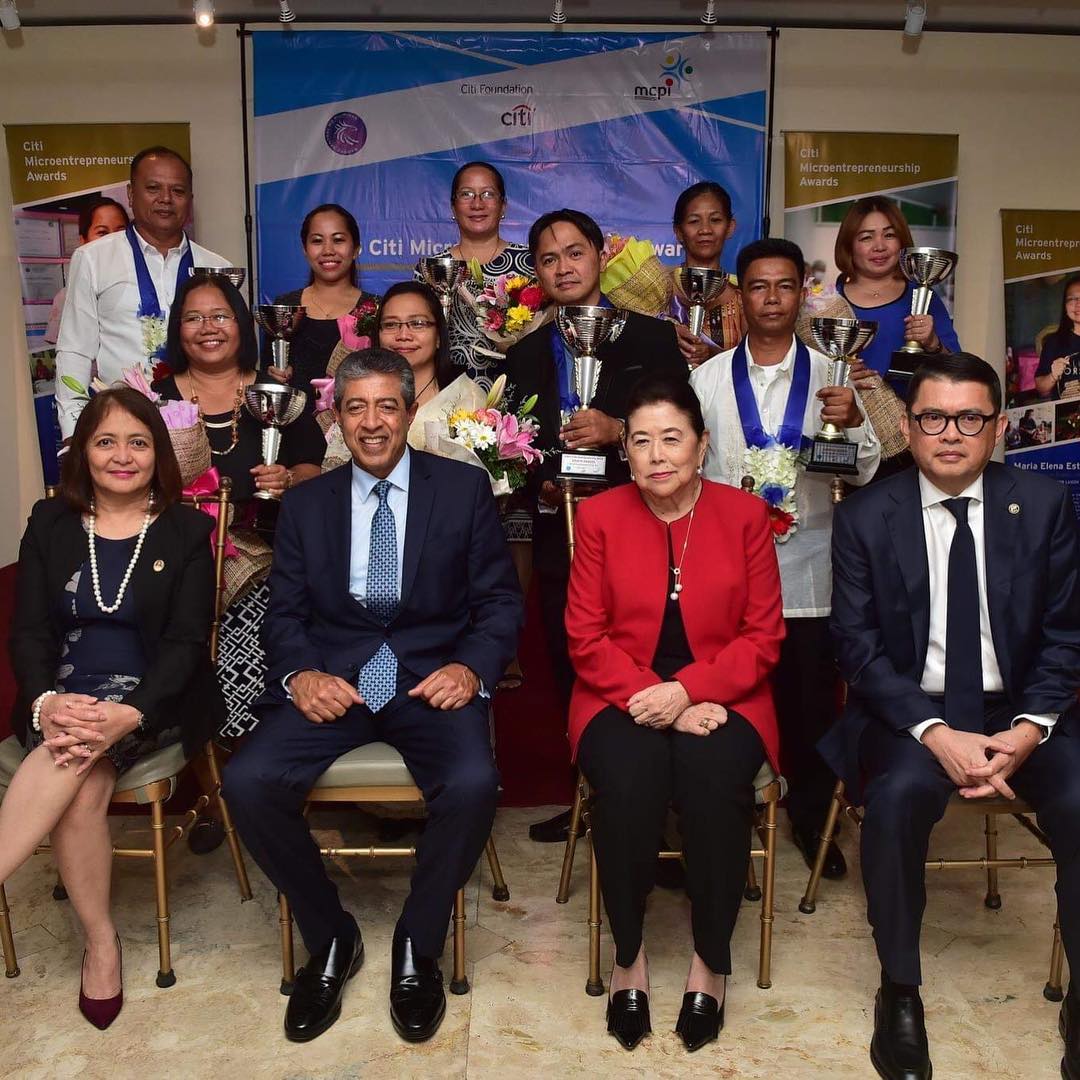 Nine inspiring Filipino microentrepreneurs were honored in the 16th Citi Microentrepreneurship Awards given by the Bangko Sentral ng Pilipinas, Citi Foundation, and the Microfinance Council of the Philippines Inc.
The yearly awards recognize outstanding local microentrepreneurs who displayed hard work, innovation, perseverance, achieving success in spite of hardship and difficulties and thereby serving as inspiring models in the community.
The 16th Microentrepreneurs 9 awardees are:
Erwin Ramos from Bulacan, producer of fishballs and other processed products
Maria Elena Estadola, handicrafts business owner, regional awardee for Luzon
Rosario Amoroto, a calamansi processing business owner, regional awardee for Visayas
Arnold Viado, a balut producer, regional awardee for Mindanao
Mary Grace Bayalas, midwife and owner of a birthing home, Youth Microentrepreneur of the Year
Estrella Balnao, coffee farmer and producer, special award for agri microbusiness
Romeo Ponio, a corn and vegetable farmer, special award for agri microbusiness
Jessette Oquendo, owner of a pasalubong center for Palawan crafts, a special award for community leadership
Marisa Ganding, a spa and wellness center owner, the special award for startup microbusiness
All winners received cash and non-cash prizes amounting to PHP 2 million. Non-cash prizes include one-year life and health insurance coverage, as well as IT and entrepreneurship training. The winners are also feted at celebratory town halls in their respective hometowns.
BSP Deputy Governor Chuchi Fonacier underscored how the CMA program "has served as a vehicle to encourage other aspiring microentrepreneurs nationwide and to spread the message that through the value and nobility of hard work, anything is possible."
The Citi Microentrepreneurship Awards were given in December 2018 as part of its mission to raise awareness about the transformative power of microentrepreneurship and microfinancing, serving as tools in uplifting individuals and even communities from poverty.
Facebook Comments