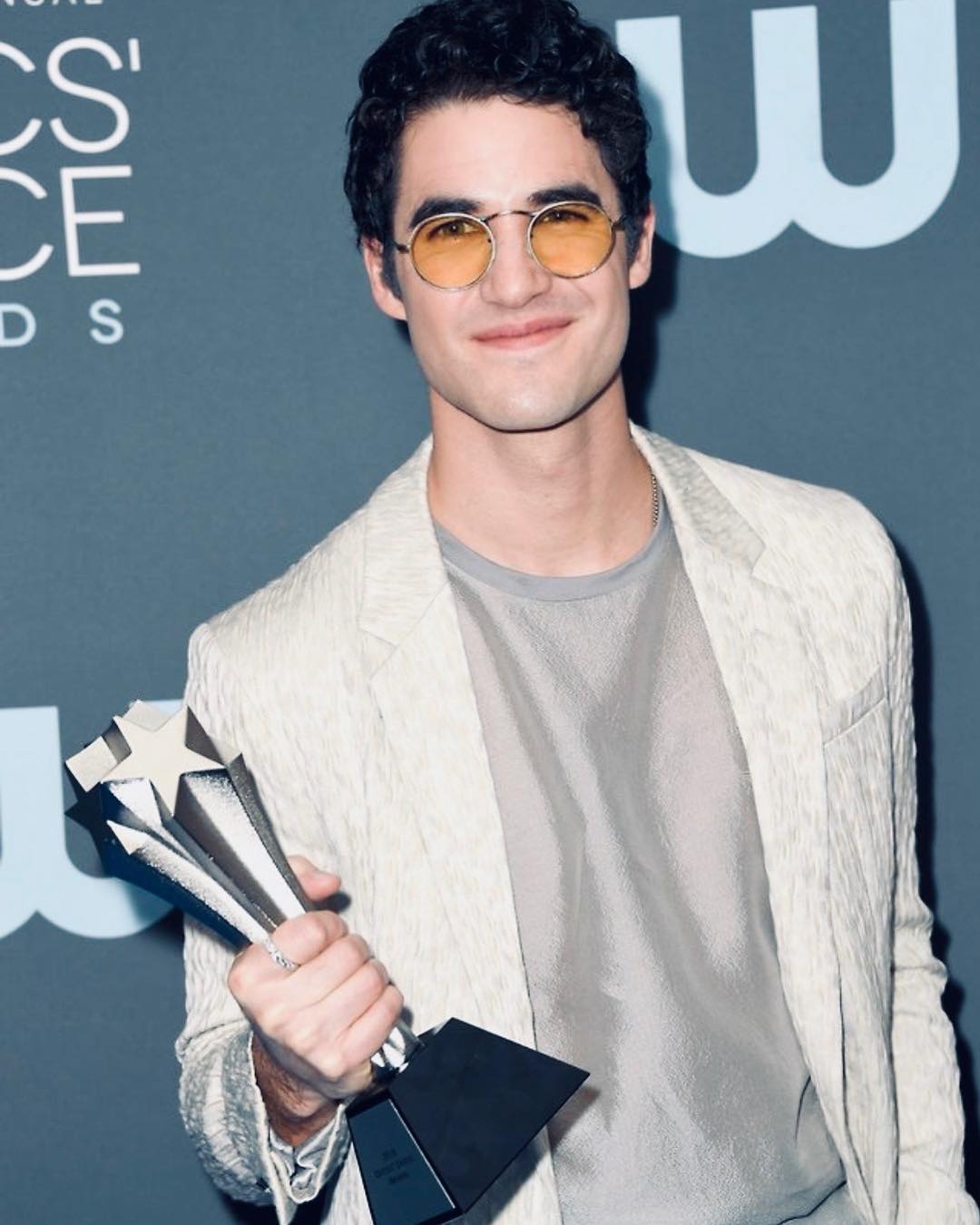 Multi-awarded Filipino-American actor Darren Criss has won his 3rd major acting award for his role in the Limited series, The Assassination of Gianna Versace: American Crime Story.
The Hollywood actor bagged the Best Actor trophy from the Broadcast Film Critics Association and Broadcast Television Journalists Association's Critics Choice Awards for 2019.
A week ago Criss won the Golden Globes for "Best Performance by an Actor in a Limited Series or a Motion Picture Made for Television" and dedicated his "totally awesome" victory to his Filipina mother.
In 2018, Criss picked up his first Emmy for the same role.
In his acceptance speech, Criss thanked the critics and shared how he realized his acting awards may not come again saying, "I realize these moments are fleeting. I am very lucky to be here. I've never been to the ceremony before. I don't know if I will come again. So while I'm here, because I do cherish these moments, I just want to say, and it's very simple thing but it comes from the heart."
The actor even apologized in advance for not meeting the critics' expectations in the future:
"Thank you for this honor, especially because statistically inevitably the critiques will probably not always be as generous. I would like to take this as an opportunity to apologize for any future lackluster performances and I hope that when that happens, you will remember this moment because I certainly will."
Darren Criss bested fellow nominees Antonio Banderas (Genius: Picasso), Paul Dano (Escape at Dannemore), Benicio Del Toro (Escape at Dannemore), Hugh Grant (A Very English Scandal) and John Legend (Jesus Christ Superstar Live in Concert).
In his Instagram post, Darren Criss thanked the award-giving body:
"Thank you for having me, @criticschoice. I just feel so lucky to have even been part of a project that was worth your time and attention!"
Facebook Comments