Davao-made Malagos chocolate has once again triumphed in London after winning its third international recognition within a year.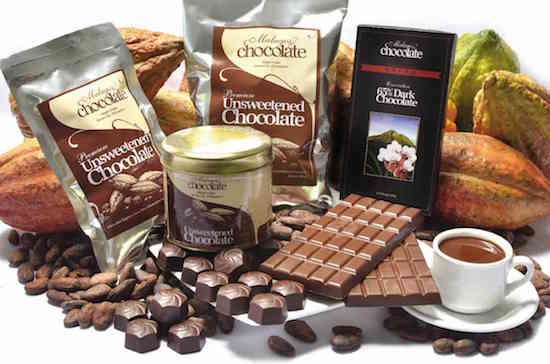 The newest recognition came from the Academy of Chocolate at the 8th Golden Bean Awards.
The academy's Silver prize was awarded to Malagos Premium 100% Unsweetened Chocolate for the Drinking Chocolate (plain) category.
The local chocolate received its first award, the Bronze prize, for the same product under the Best Unflavoured Drinking Chocolate category during the April 2015 Academy of Chocolate Awards.
The second recognition was received in October 2015 by another product, the Malagos 65% Dark Chocolate, with a Silver prize in the Dark Drinking Chocolate Category with drinks made with milk at the 2015 International Chocolate Awards' World Drinking Chocolate Competition.
Malagos Agri-Ventures Corporation director Rex Puentespina said of the feat, "That we won three major international awards almost within one year is something every Filipino can be proud of."
The Malagos chocolate makers of Davao work with 40 small farmers and use cacao beans harvested from the foothills of Mount Talomo in Davao.
Facebook Comments