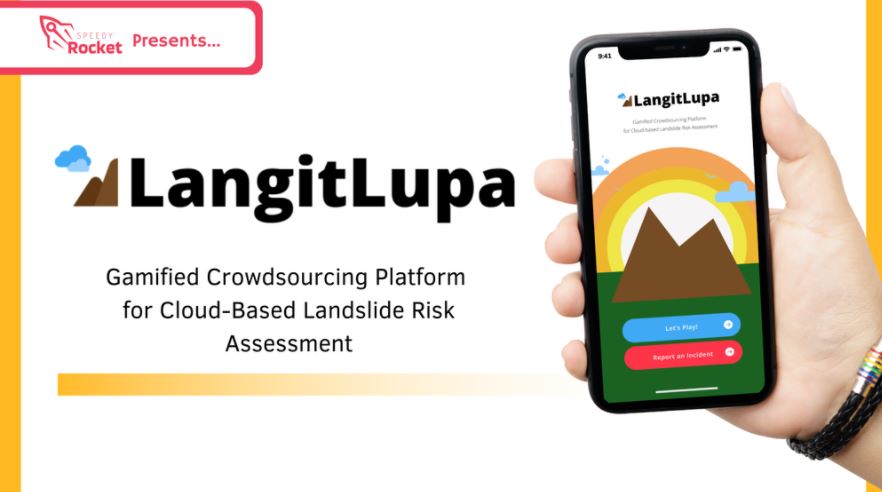 The De La Salle University Manila (DLSU) student team's landslide risk assessment application has been named the sole representative of the Philippines in the upcoming United States National Aeronautics and Space Administration (NASA) Space Apps Challenge Global Finals.
DLSU's LangitLupa gamified crowdsourcing platform for cloud-based Landslide Risk Assessment is among the 37 global finalists out of more than 360 Global Nominees who stood out from 2,089 global submissions and are set to compete in the NASA Space Apps Challenge Global Finals this December 2021.
Team Speedy Rocket's 5-member team from the DLSU Manufacturing Engineering and Management – John Sebastian Gerard Julian Dela Cruz, Miguel Lorenzo Corpus, Marco Jansen Delos Santos, Jennifer Kristine Barretto Abastillas, and Bryant Cedric C. Lopez-Go – was announced a Global Finalist on November 17. The group was earlier named a Global Nominee from the Philippines after competing in the local NASA Space Apps Challenge conducted last October in Binan, Laguna.
The LangitLupa tool for empowering local government decision-making and evacuation efforts emerged as the Local People's Choice Winner in the local NASA hackathon.
The team describes its "LangitLupa" as a system that connects the earth (Lupa) and the skies (Langit) together using technology to Game, Gather, and Guide, and create crowdsourced datasets to provide to the global Landslide Hazard Assessment for Situational Awareness (LHASA) model.
The additional data source that LangitLupa provides would have extremely high spatial resolution especially around residential areas as Google Street View photos are only a few meters in between each other. Not only does this provide a lot more data for the model to utilize this can also provide information that no satellite photo can give but is truly a need, a visual landslide hazard assessment.
The Filipino student team said it chose to focus on identifying risks with science + communities "to create a bridge between our passion of science and the communities we wanted to help" and narrowed down the challenge to focus on landslides due to the multiple typhoons that occur in the Philippines.
"In the end, we realized that the main solution to these challenges is not us but them because compared to the observers from the sky, the communities would know better of the land they call their home," the team said.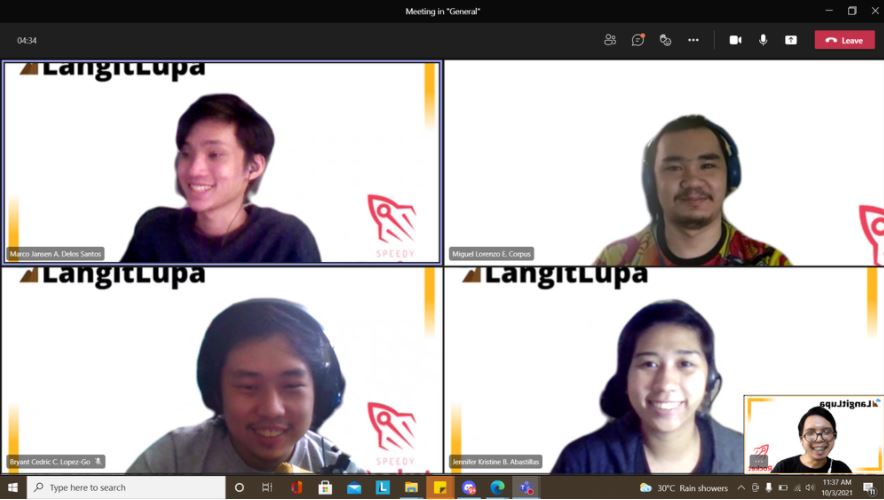 DLSU Team Speedy Rocket and its LangitLupa app will vie in the NASA Space Apps Challenge Global Finals on December 10.
The 2020 NASA Space Apps Challenge global hackathon awarded the Filipino dengue case predictor Project AEDES for Best Use of Data.
In 2019, Filipino IT group iNON's ISDApp won the NASA Space Apps Challenge Galactic Impact Global Award.
Good News Pilipinas is celebrating its 15th Anniversary in 2021 by giving away prizes! Subscribe to this website and  Good News Pilipinas! TV YouTube channel and enter the raffle by telling us what you like about our stories in an email to editor@goodnewspilipinas.com
Facebook Comments