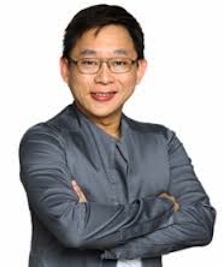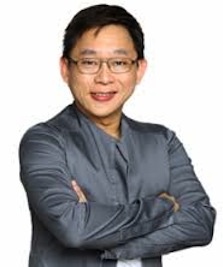 "Hey, let me join your conversation. Who are you talking about?"
"Oh really? Her? Isn't she deep in debt? Oh sorry, I didn't mean to butt in. I just couldn't help but overhear!"
"Come on, tell me about it! I promise I won't tell anyone else."
Do you know of people who like to get involved in other people's personal affairs? Even if they are not involved at all? Even if they have nothing to do with the person?
We call those people MEDDLERS.
Meddling is a habit that we can relate with gossiping. This may not be a pleasing or healthy thing to do, but a lot of people are doing it.
WHAT ARE THE NEGATIVE CONSEQUENCES OF BEING A PERSON WHO LIKES TO MEDDLE WITH THE AFFAIRS OF OTHERS?
PEOPLE WILL AVOID YOU
People are likely to avoid you because you are forcing your opinion on something that doesn't concern you. The issue may be a private thing for other people but here you are, desperately trying to meddle and interfere.
If you continue with this, people are likely to be very cautious whenever you're around, and in the end, they will completely avoid you.
IT WILL PUT OTHERS IN AN AWKWARD POSITION
If there are people who are talking, and all of a sudden you butt in and join the conversation, they will be forced to carry on with the conversation and just listen and accept your opinion. Of course they will only do this out of respect for you.
The problem is, because you suddenly joined in on a conversation that wasn't supposed to include you, you have put people in an awkward position. They have no choice but to tell you the whole story even if they don't want to, or even if they're not supposed to.
For example:
Friend 1: "What is it that you wanted to tell me?"
Friend 2: "I'm pregnant."
You: "What? Who's pregnant? Sorry, I couldn't help but overhear."
Friend 1: "No, no. No one is pregnant. This is nothing."
Friend 2:  "Well, I guess I'll need to tell you about it too."
YOU'LL BE CONSIDERED DISRESPECTFUL
Being a friend or a relative doesn't give you the right to meddle with the lives of others without their knowledge or permission. Doing so is being disrespectful of their personal space, privacy, and desire to keep things to themselves.
If other people did the same to you, you will also feel that your space has been violated. It would be just like trespassing.
YOU WILL ONLY BE EMBARRASSED
Let's just say that you suddenly butted in on a conversation with someone who is not in the mood. Or you suddenly made a comment and you said it at a very inappropriate time. Do you know what will happen to you? The person you are meddling with may embarrass you and humiliate you. After all, it isn't a nice thing to butt in and meddle with the lives of others.
You may be told things like:
"You know what, you're such a meddler."
"Can you go away? We're not talking to you."
"Are you part of this conversation?"
In the end, it is you who will get hurt.
THINK. REFLECT. APPLY.
Do you have the habit of butting in or meddling with the lives of other people?
Have you ever experienced someone who suddenly meddled in your life?
What happened?
Facebook Comments