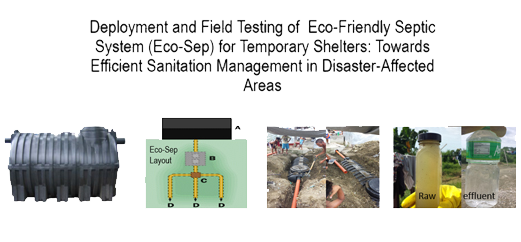 The Department of Science and Technology has developed a new technology to help keep the Philippines beaches and waters safe and clean.
The Eco-friendly Septic Tank System or Eco-sep is a technology consisting of a septic water management system that addresses the problem on untreated waste waters in resorts, public establishments, and households.
The City Government of San Fernando, La Union and Siargao have adopted this DOST-funded technology.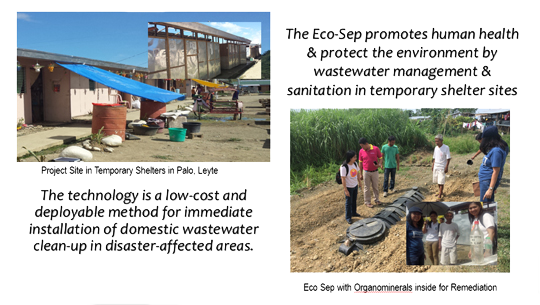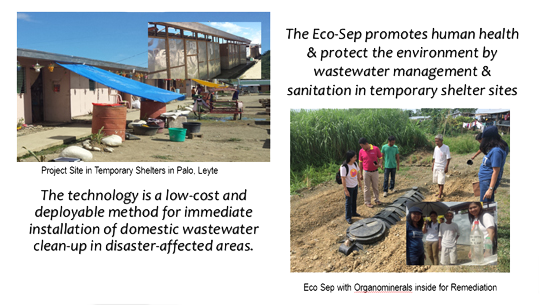 DOST's Dr. Paulina Nebrida, assistant regional director for technical operations said the tool is aimed to promote proper waste management among local governments and to regulate solid, liquid, and medical wastes in business establishments.
"The department is proactive in taking measures to ensure that the beauty and cleanliness of the beaches in La Union and other areas in the Ilocos region are preserved through this technology," Nebrida said.
Dr. Palencia noted that the Eco-sep system will be very efficient in Siargao. "Eco-sep will have an impact on Siargao since the source of its eco-tourism are the pristine, fresh and very clean water along its beaches," said Palencia. "We don't want Siargao to follow the footsteps of other tourist areas where fecal bacteria are already in seawaters."
Dr. Merlinda Palencia, developer of the Eco-sep technology, explained the Eco-sep system contains Vigormin, an organomineral that hastens the decomposition of harmful bacteria that lodge in septic tanks. Vigormin prevents bacteria from escaping from the tank, thus avoiding contamination of waste water in sewage systems.
With Boracay's six-month closure for rehabilitation, DOST developed mitigating actions such as the possible adoption of EcoSep.
Facebook Comments