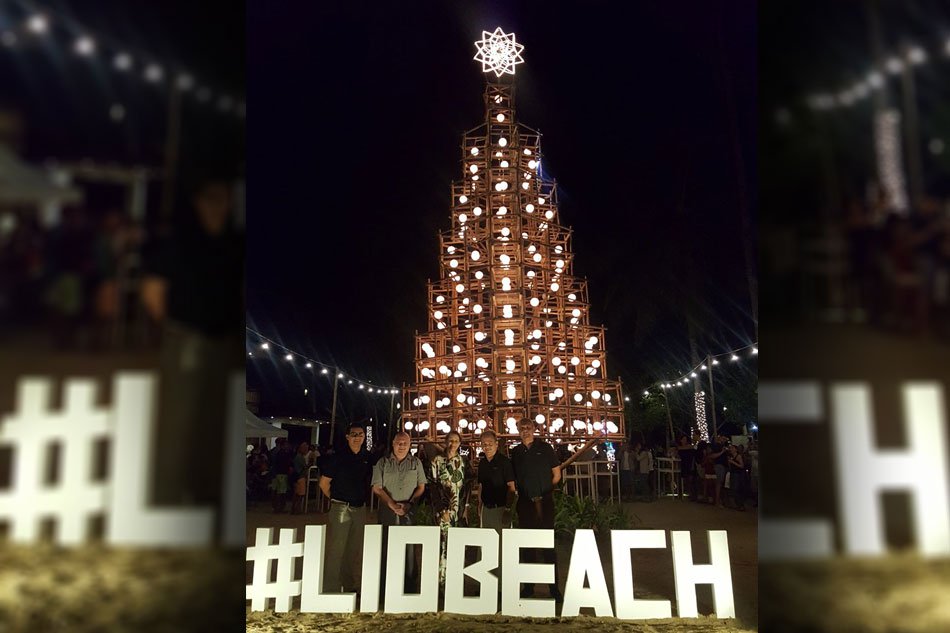 Locals and tourists alike of El Nido, Palawan were treated to a feast of lights as Lio Tourism Estate lit its Christmas Tree for the first time.
What was unique about this particular light show, however, was that the Christmas tree, designed by architect Ian Fontecha, is made entirely out of bamboo, and then mounted with LED lights and fiberglass.
"It's a new beginning for El Nido, the tourism estate," Joey Bernardino, group director of sales and marketing of El Nido Resorts and Lio Estate Resorts, told ABS-CBNNews.com.
Bossa Nova Queen Sitti serenaded the guests during the lighting ceremony, followed by performances from Maureen Schrijvers, the Sibaltan Choir, and the Sibaltan Heritage Cultural Dancers.
Bernardino says Lio Tourism Estate's Christmas tree was "inspired by the sustainability and ecotourism principles of the estate."
"El Nido has always been known for luxury. We came up with bed and breakfast resorts so more people will be able to try El Nido. Everyone should have a chance to experience El Nido on the level were you see its beauty," he says.
Facebook Comments