A Filipino American broadcast journalist will make history in the forthcoming US national debates for President and Vice-President.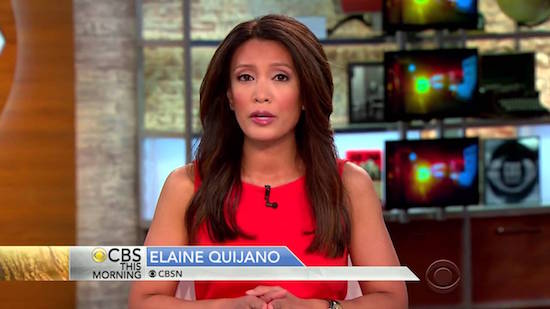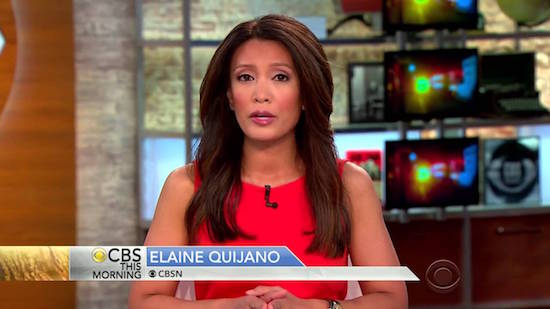 Elaine Quijano will be the first ever Asian American journalist moderate the 2016 vice presidential debate, according to the nonpartisan Commission on Presidential Debates, and her news organization, CBS News.
CBSN anchor and CBS News correspondent Quijano will be the first Asian American journalist to moderate a national debate in a general election campaign and the first anchor of a digital network to do so.
The debate will be held Tuesday, October 4, at Longwood University in Farmville, Virginia. It will be the only debate between the two vice presidential nominees, Democratic Senator Tim Kaine and Republican Governor Mike Pence.
The 90-minute debate will be presented live, without commercial interruption, at 9:00 p.m. eastern time on the CBS Television Network and CBSN.
Before working for CBS News, Quijano was with CNN as a Washington, D.C.-based correspondent covering various beats including the White House, the Pentagon and the Supreme Court.
New York-based Quijano leads political coverage on CBSN, the CBS News 24-hour digital streaming network, and has anchored CBSN coverage of primary, debate and political convention nights throughout the 2016 presidential campaign.
She has covered the Sept. 11, 2001 terrorist attacks, the Boston Marathon bombings, Superstorm Sandy, and the 2014 World Cup in Brazil.
Quijano was also part of the CBS News team that received an Alfred I. duPont Award for the network's coverage of the 2012 Newtown elementary school massacre.
Facebook Comments