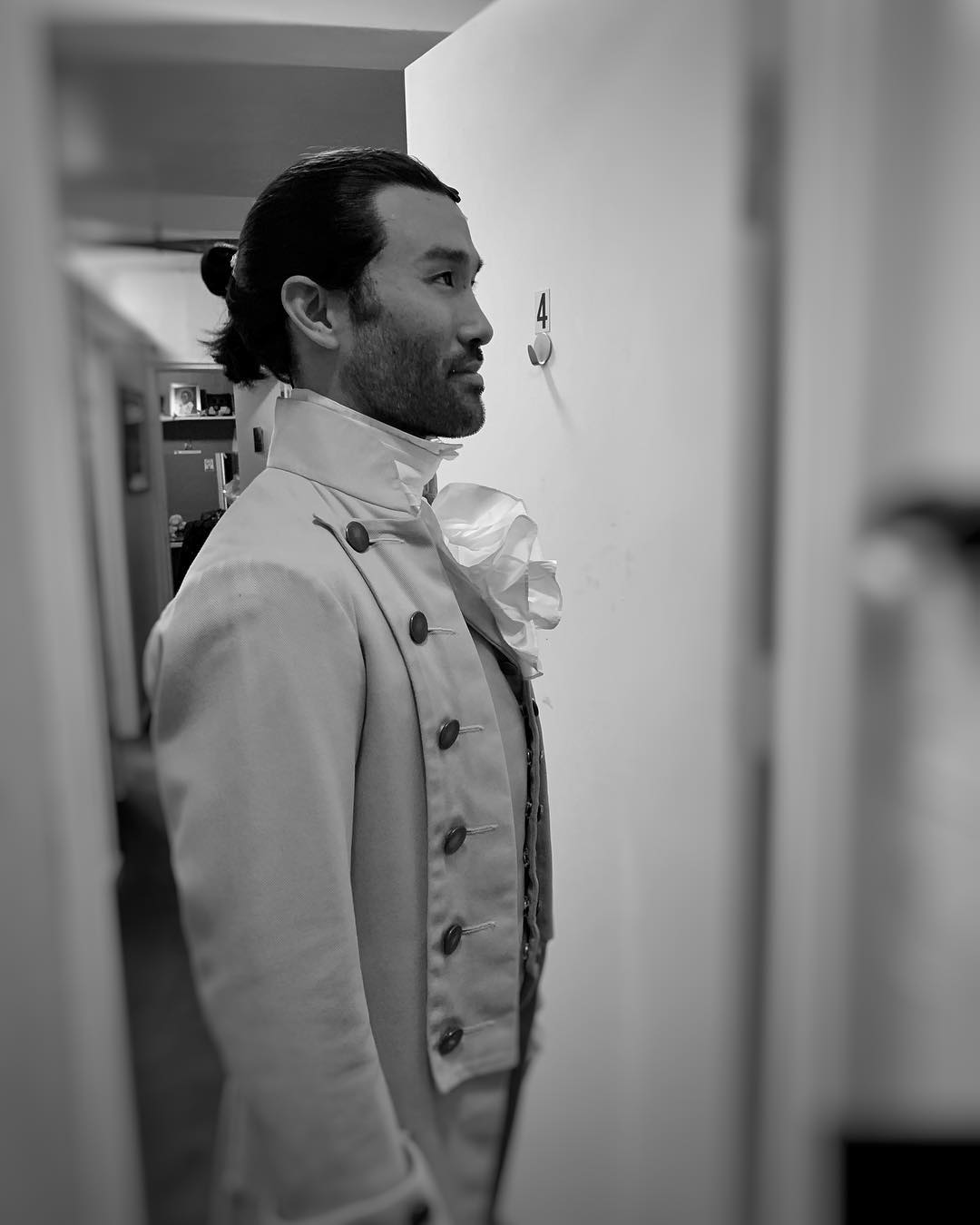 Marc dela Cruz made history on Broadway as the first actor with Filipino roots to play the lead role of Alexander Hamilton in the award-winning musical "Hamilton."
Marc dela Cruz went on stage on January 19 as the lead in the hit Broadway musical depicting a retelling of the life of United States Founding Father Alexander Hamilton which had earned critical acclaim for Filipino actor Rachelle Ann Go who portrayed Eliza Hamilton.
Dela Cruz, who joined "Hamilton" in November 2018 together with Fil-Am actors Karla Puno Garcia and Christina Glur, bagged the titular character of Alexander Hamilton after playing different roles in the same Broadway musical: as a revolutionary general and Hamilton's father-in-law Philip Schuyler, Hamilton's eldest son Philip Hamilton, Tennessee Congressman James Reynolds, and Philip Hamilton's doctor. He also played the characters of King George and South Carolina Stateman John Laurens.
In an interview with the online magazine TheFilAm, the theater actor expressed his disbelief and happiness for getting the role.
He said, "I am over the moon to be a part of Hamilton. I've been a fan of Lin-Manuel Miranda since I saw 'In the Heights' and I always wondered at the possibility of being in something he created."
Marc dela Cruz also shared how he auditioned to be able to grab the Tony Awards and Pulitzer-prize winning musical's lead character, Alexander Hamilton.
"My first appointment was sort of a general audition where I was given cuts from two songs to perform," he shared.
Then for every role I auditioned for after that I was given a pretty dense packet of song cuts. Over the next series of appointments, I was given the Aaron Burr music, then Hamilton, then King George materials. I was eventually brought in for a work session with Patrick Vassel, the associate and supervising director, and Matt Gallagher, the associate musical supervisor.
By the time I had my final audition with (co-creators) Tommy Kail and Alex Lacamoire I had so much material in my head, I was praying I could keep it all straight."
The Filipino-American musical theater actor said he was surprised when he learned that he finally got the offer to play the role.
"After getting off the phone with my manager I think I just sat in my living room for a long time in silence. I had been given such a gift and I immediately felt grateful. Then I told my parents and they freaked out!"
Marc dela Cruz' achievement and heritage was also recognized by actress Olivia Oguma who wrote on her social media post, "Tonight … we had the first Asian-American Alexander Hamilton in 'Hamilton' on Broadway. Just wanted to let everyone know. Marc de la Cruz I have never been more proud of anyone. I'm so happy for you."
The theater actor thanked the Hamilton cast, whom he fondly calls "Ham fam," and everyone who gave him support playing the Hamilton's lead role for the first time. In an Instagram post, Dela Cruz wrote about the show's positive effect on people:
"Sometimes amazement lies right around the corner. Thank you for all the messages of support and encouragement I've received over the last few days. I'm truly overwhelmed and humbled. It's an honor to represent my communities in any way big or small. Since joining @hamiltonmusical I've witnessed the power of this show to bring people together in a positive, uplifting way. I'm so happy to have any kind of part in that. 'This is not a moment it's the movement.'"
Marc dela Cruz, whose father Roy dela Cruz is a Filipino U.S. Army man and survivor of the Bataan Death March, joins stellar Filipino talents abroad in raising the country's flag in the international stage.
Like, Follow, Subscribe to GoodNewsPilipinas.com social media, notifications, e-mail newsletters, and Good News Pilipinas! TV on YouTube for updates on Marc dela Cruz and more Filipino Pride stories.
Facebook Comments