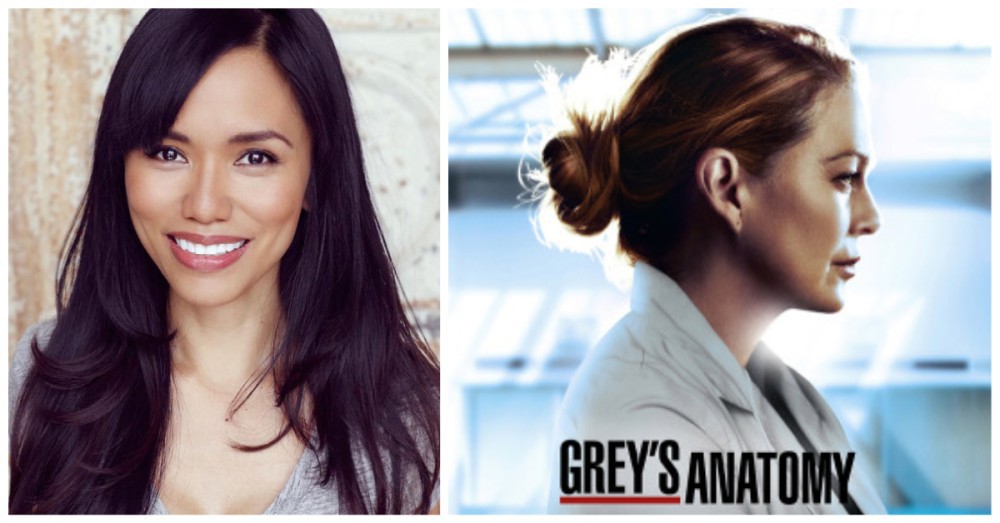 Filipino-American actress Aina Dumlao plays a Filipino nurse in the upcoming season finale of the long-running medical drama, "Grey's Anatomy."
The 17th season finale of the American television series created by Shonda Rhimes highlights the story of a Filipino nurse.
"Macgyver" actress Aina Dumlao stars as Gerlie Bernardo in the upcoming episode titled "Someone Saved My Life Tonight" which airs on June 3, 2021.
Aina Dumlao has also revealed that she is fighting for Filipino nurses' representation in American television medical dramas.
"According to the @migrationpolicyinstitute, Filipino immigrants make up at least 28% (512,000) of immigrant registered nurses in the US. Our ties with the US as caregivers and nurses is deep-rooted in history," Aina Dumlao wrote in an Instagram post on May 18.
"And yet, our representation in medical shows has rarely evolved beyond worker bees who come in with one line of dialogue," Dumlao adds. "This is why my role as Gerlie Bernardo (announced today)- a multi dimensional, living and breathing, Filipino nurse – this season finale of @greysabc holds an extra special place in my heart." Dumlao adds.
https://www.instagram.com/p/CPG0BJEF315/
Aina Dumlao is also playing a Filipino lead in the Australian heist drama series "The Unusual Suspects" with "The Lord of the Rings" star Miranda Otto and Filipino-Australian actress Michelle Vergara Moore.
Karate Kid's Tamlyn Tomita earlier shared that she is campaigning for Filipino nurses to be represented in American television while Netflix star Jo Koy is set to star as a Filipino nurse in the new ABC network sitcom, Josep.
CHECK OUT the trailer here and SEND CHEERS in the comments below to Filipino-American actress Aina Dumlao who plays a Filipino nurse in the upcoming season finale of the long-running medical drama "Grey's Anatomy."
Good News Pilipinas is celebrating its 15th Anniversary in 2021 by giving away prizes! Subscribe to our Good News Pilipinas! TV YouTube channel and enter the raffle by sending us an email to editor@goodnewspilipinas.com
Facebook Comments