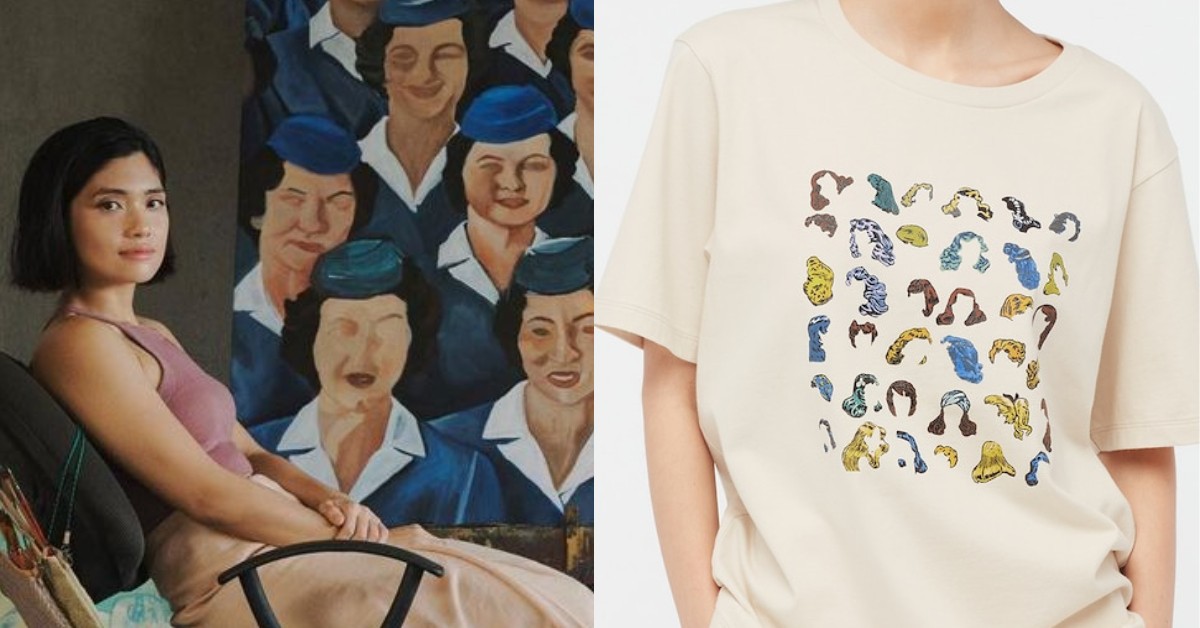 Filipina artist Isabel Santos has won first place at the 15th edition of Uniqlo's UT GRAND PRIX (UTGP) design competition held in collaboration with MoMA (The Museum of Modern Art) in New York City.
The homegrown artist is the first Filipino grand prize winner of the global tilt by the famous Japanese clothing retailer which invited creators from all over the world to design T-shirts based on the theme "Draw Your World".
Santos' winning design, "A Fortune in Jewels Kept in Your Safe", bagged the grand prize and was selected out of 10,000 entries in the international tilt by contest judges who are prominent artists with work in MoMA's collection.
"I want to thank Uniqlo for giving artists an opportunity to share their works on a global scale. I am so happy and honored that they chose me and my design. I still can't believe it!" Isabel Santos said.
Isabel Santos is the granddaughter of the award-winning late Filipino artist Mauro "Malang" Santos. Her parents are Soler and Mona Santos, who are also celebrated contemporary Filipino artists.
"Never in my wildest dreams did I think that my name and work would be on display around the world and at the MoMA. I used to go there and wonder if my work would ever be in this museum. Thank you to everyone who made it happen, especially my God, my family, and my sons, Noah and Benny," Santos adds.
As the 2020 UTGP Grand Prize winner, Isabel Santos receives $30,000 in prize money, the largest to date for the competition, and an invitation to the award ceremony at the Museum Store in MoMA.
The collection of customized shirts from the nine winning artists of the UTGP2020+MoMA competition will be available worldwide on February 25, 2021.
Uniqlo has been running its UT Grand Prix design competition since 2005 to promote creativity and talent around the world. Previous competition themes include Star Wars, Marvel, Nintendo, and Pokemon and have attracted numerous entries, selling winning designs all over the world.
Three Filipino designers were among the winners of the 2019 edition of the UT Grand Prix (UTGP), the global t-shirt design competition of Japan's Uniqlo global brand.
The Japanese brand Uniqlo also celebrated Filipino family togetherness during feasting, crafting, and dancing with shirts designed by local illustrators Robert Alejandro, Abi Goy, and Liza Flores released last year.
SEND CONGRATULATIONS in the comments below to Filipino artist Isabel Santos for winning the grand prize in the 15th edition of Uniqlo's UTGP2020+MoMA competition!
Are you a Proud Filipino? Get more good news stories on Filipino Pride! Subscribe to GoodNewsPilipinas.com and our YouTube channel: Good News Pilipinas! TV
Facebook Comments