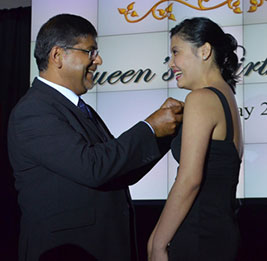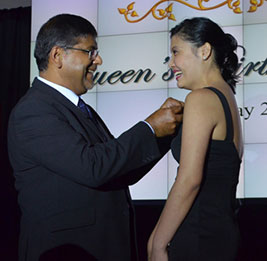 Two Filipino members of the consular section at the British Embassy in Manila were recently honored by Britain's Queen Elizabeth II for their exemplary work during Super typhoon Yolanda's (international name: Haiyan) aftermath in 2013.
Vice Consul Victoria Buenaventura and Pro-Consul Joanna Teh have been conferred Members of the Order of the British Empire (MBE) in investiture ceremonies led by the British Ambassador to the Philippines during the 89th birthday celebration of Queen Elizabeth II at the British School Manila.
Ambassador Asif Ahmad said that Buenaventura and Teh's courage and resilience and dedication helped account those who were reported as missing and those who needed help during the crisis.
The MBE awards cited Buenaventura and Teh for working 16 hours a day and being deployed three times with Rapid Deployment Teams to different calamity-hit areas after Yolanda. They endured uncertainties and difficulties which include the lack of transportation and difficulties in coordination after the massive destruction brought by the super typhoon.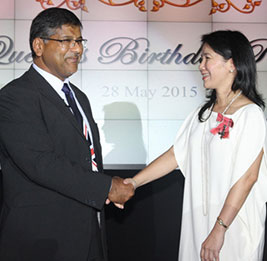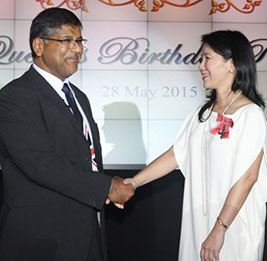 Her Majesty's Consul at the British Embassy Manila Brendan Gill added that the award was a deserved recognition for the "tremendous effort Victoria and Hannah made to help our crisis teams search for and help the dozens of British nationals who were affected by Typhoon Yolanda."
In her response to the honors Victoria Buenaventura said, "For me I was only doing my job as a consular officer. I knew I did it well, to the best of my ability and mindful of diplomatic excellence but did not expect this recognition. The implication of belonging to an 'elite' company, as I was told it was, is just beginning to sink in."
For her part Joanna Teh described feeling blessed to receive the award, "It is indeed a great source of pride which I would like to share with my family, to the consular and crisis team who have worked very hard during Typhoon Haiyan and of course to the Filipino people but all praises and honour only belong to our God. To Him be the glory!"
The Order of the British Empire is the "order of chivalry of British Democracy" which is given to recognize and reward individuals with outstanding service in the community which stands out as an example to other people. MBE is the most common of the honors.
Facebook Comments