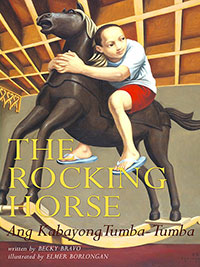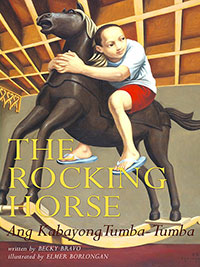 Critically-acclaimed Filipino children's book "The Rocking Horse" has earned a spot in Google's online exhibit managed by the Google Cultural Institute.
The illustrated book is billed on the Cultural Center site as "An offspring of a unique collaboration between two of the best talents in contemporary Filipino art and literature, Elmer Borlongan and Becky Bravo, respectively, The Rocking Horse is only the first of a long series that Filipinos can be proud of, and that everyone around the world will enjoy."
"The Rocking Horse" was originally a painting by Borlongan which inspired Bravo to write a piece entered into a contest which she eventually won.
The winning story about a farmer whose wife and son dies due to their frail health was then presented to Borlongan who interpreted it with 20 paintings exhibited in 2006.
The Rocking Horse joins the Google online collection of millions of art works from around the world.
Facebook Comments