Filipino inventor Jose Guardo Jr. of Davao has developed a local magnetic levitation or 'Maglev' train system to solve the country's mass transportation problems.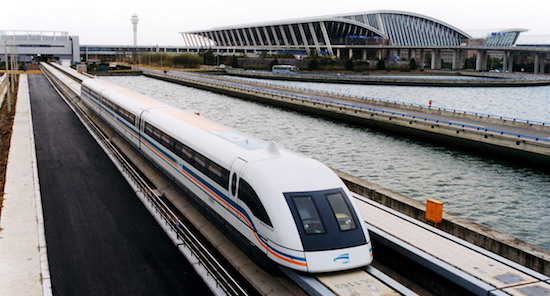 Guardo's patented maglev technology will move vehicles without touching the ground.
The local Maglev will take the form of an elevated ultra-lightweight, mid to high speed hybrid monorail. The train will use dynamic hybrid magnetic array rotary propulsion wheel system.
At the bottom of the coach are components with a mix of electromagnets and neodymium iron boron, a rare earth magnetic material. These magnets are designed to create repulsions from the lower part that enables the train to levitate and propel the coach.
The train is also capable of making sharp curves of up to 15 meters. It has a track width of about 1.8 meters x 2.5 meters, which may still give the public the needed view of the Manila skyline.
It can run as fast as 200 kilometers per hour and can slow down a bit for shorter runs.
Guardo's presentation at the Department of Science and Technology Regional Invention Exhibit in Davao pointed out the development of the maglev is cheaper as it will use aluminum as guideways. It will also use regenerative energy that returns energy to an inverter when the motor decelerates. Solar panels shall be installed on the terminal rooftops.
The maglev technology was a product of 15 years of research and development. According to Guardo, he was so fascinated with magnets in his younger years which boosted his interest on levitating cars as seen in some sci-fi movies of his youth. His previous attempt at magnetic levitation was done through an elevator system which he called Multi Car Cyclic Magnetic Elevator. In 2005, he invented the hybrid maglev monorail together with Domingo Peñaloza while the two were in Shanghai, China.
Only Germany, Japan, and China currently use the maglev technology.
Facebook Comments